What's even better than helping your clients find the homes of their dreams? How about helping your clients find the homes of their dreams and taking home a generous real estate commission?
At Richmond American, we value our relationships with agents. That's why we offer attractive standard commission in EVERY REGION in which we build. Whether you're selling a new ranch-style home in Florida, a two-story stunner in California, an inviting paired home in Nevada or a contemporary three-story residence in Colorado, we've got your commission completely covered!
PLUS, now through 9/30/22, you can take advantage of our bonus commission offer on quick move-in homes. Check it out here.
Protecting your real estate commission
You can register your clients—and protect your commission—at any of our communities or online. If you're at a community, simply ask a sales associate to walk you through the process. It's pretty seamless!
If you prefer to lock in your commission online, just follow these simple steps:
Create your free account on our real estate agent hub (this will also allow you to bookmark communities, listings and floor plans for your clients!)
Log into your account and register your buyers
After you register your clients, they'll receive an email asking them to verify that you're their agent. Once they confirm your relationship, you'll be eligible for a commission if they contract at any of our communities within the next 30 days—even if they tour homes without you!
Virtual selling options
Clients can't make it out to a sales center? Tell them about our virtual shopping/contracting options. You and your buyers can also browse an assortment of popular floor plans in our online video library. We're here to support you and your clients in whatever shopping style works best for you!
Get inside tips for selling new homes!
Our free guide was designed to help agents leverage the top selling points of new homes—and navigate some unique challenges that might arise in this market.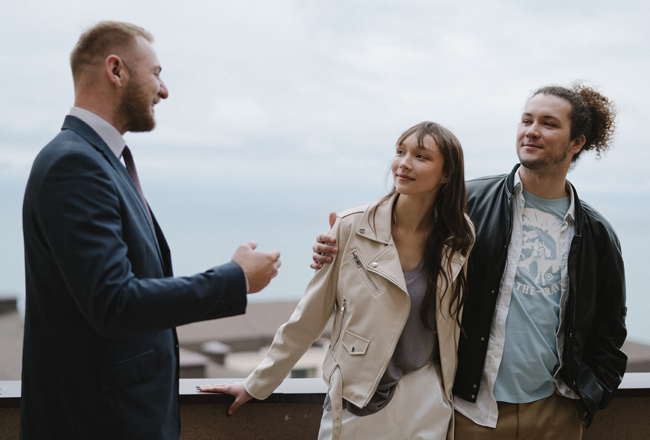 Check out these additional resources for agents: