With Richmond American, your clients can personalize their favorite floor plans with an array of exciting structural options. They can choose flooring, finishes and fixtures for their new living spaces. And they can decide if they want a homesite that is located on a quaint cul-de-sac or one that backs to a natural preserve. But none of that is really important if they don't love where they will live.
Choosing the right neighborhood—with all the right amenities—can mean the difference between buying a house and finding a place to call home. After all, Community Matters.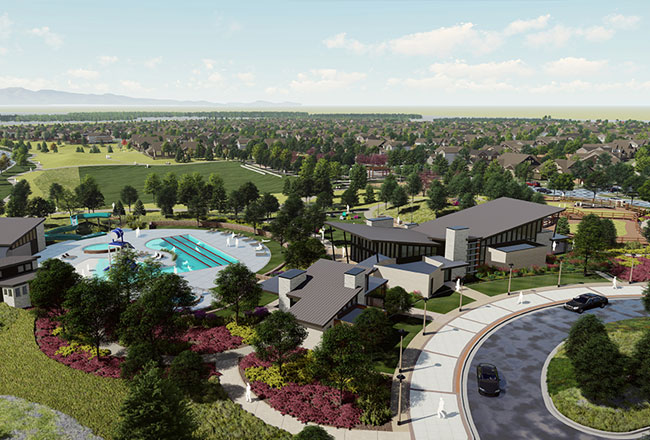 Pinpointing the perfect location
As an agent, you're probably familiar with the phrase "location, location, location." Clients can always make updates to their homes, but they can never change where those homes are located. That's why it's so important to find communities that suit your buyers' lifestyles.
Would you like to live in a certain school district?
Should your new neighborhood have a clubhouse, pool, park, walking trails, golf course, etc.? Which of these amenities are a must?
What is the maximum length of time you're willing to commute?
You've probably asked these (and countless other questions) to get a better feel of what your clients are looking for in their new community. Well, we rounded up a variety of resources designed to help you further narrow down the perfect neighborhood for your buyers. From identifying communities with sought-after amenities in their preferred school district to finding neighborhoods near popular shops and restaurants, these blog articles can help you home in on the best options for every house hunt. Also feel free to share them with your clients!
Chat with a local expert
Get personalized help narrowing down neighborhoods for your clients!
Call 888.996.3060
Other articles that may interest you: