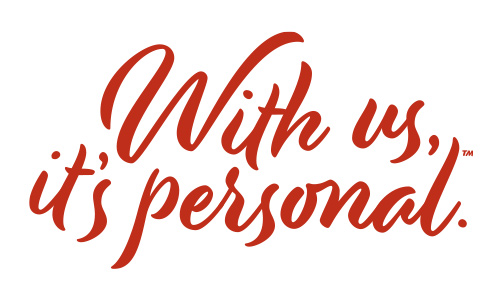 Your clients have a lot of choices when it comes to homebuilders, but sadly, many homebuilders won't offer your clients a lot of choices when it comes to personalization. At Richmond American, design flexibility is a top priority; we pride ourselves on helping homebuyers create living spaces that are anything but cookie cutter!
With us, it's personal™
When your buyers decide to build a brand-new Richmond American home, they won't be asked to simply select design package A, B or C. They'll be able to choose from hundreds of structural and design options to help ensure that their new home is as unique and special as they are.
Ask around and you'll soon learn that Richmond American is known for our flexible floor plans and wide selection of carefully curated fixtures and finishes. That's why we shy away from pre-set design packages and instead pair your clients with a professional design consultant who can help them make their unique vision a reality.
Selecting structural options
Let's back up a bit, because the design process really starts at the sales center when your clients contract on their new home and select their structural options. Do they have their heart set on a gourmet kitchen with a center island, walk-in pantry and double wall oven? Would they prefer a private study in lieu of a formal dining room? We recognize that different homebuyers have different needs, and that's reflected in our versatile home design.
You'll notice that most of our floor plans can easily be adapted to suit a variety of lifestyles. After all, space that serves as a loft for one homebuyer may work better as a bedroom for another. Some buyers have their sights set on a finished basement whereas others have been dreaming of a 3-car or RV garage. We even offer solar power system options for clients who are looking to lower their electric bills and help the planet! Depending on the floor plan they choose, your clients can have their pick of popular structural options to help ensure their new home best serves their needs.
It's all in the (designer) details
When it comes to design options, we truly mean it when we say, "With us, it's personal." When your clients build a new Richmond American home, they will have an opportunity to choose their finishes and fixtures, down to the smallest details, like the doorknobs. At their design center appointment, a professional consultant will help your customers select everything from their color scheme, flooring and cabinets to their countertops, lighting and home technology—a complimentary service! Learn more about our home design process, get resources for your clients, check out some expert design tips and view our color scheme quiz here!
Still curious about what will happen when your clients visit our Home Gallery™? Check out some of the most frequently asked questions (FAQs) from homebuyers.
Let's get started
If you clients are ready to build and design a brand-new home from top to bottom, we'd love to help you find their perfect fit. Visit RichmondAmerican.com or contact a New Home Specialist at 888.996.3060 to begin their home search. And don't forget to create an agent account, which will protect your commission for up to 30 days!
Have clients ready to buy soon?
See & share our closing cost assistance offer—worth thousands!