Are you following us yet on Twitter or Facebook? If not, you might be missing out on some exciting events for real estate agents—especially in Orlando! Here's just a glimpse at the fun (and rewarding) ways we've reached out to brokers and their clients this spring.
Greater Orlando Builder Association's Realtor® Home Expo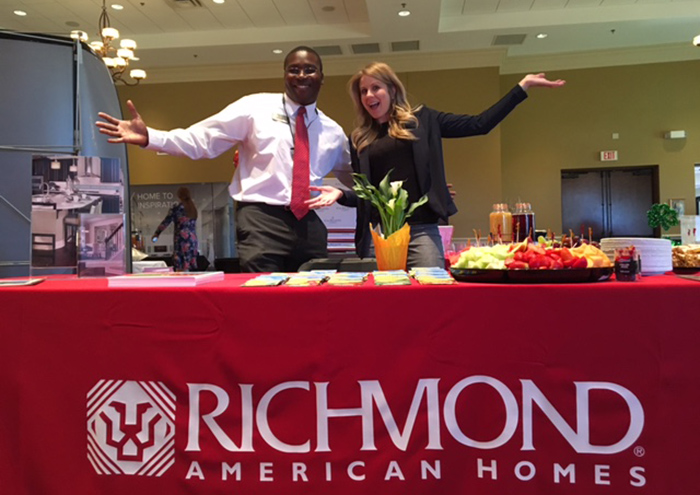 If you overlooked our table at this informative event, we're sorry we missed you! But, you can still find a copy of our infographic giveaway here.
Homebuying Q&A
As a part of our Take Ownership event, we hosted an afternoon of homebuying education at our Harmony Sales Center. Representatives from HomeAmerican Mortgage Corporation were on hand to help house hunters with loan prequalification, and to answer questions about home financing.
Construction 101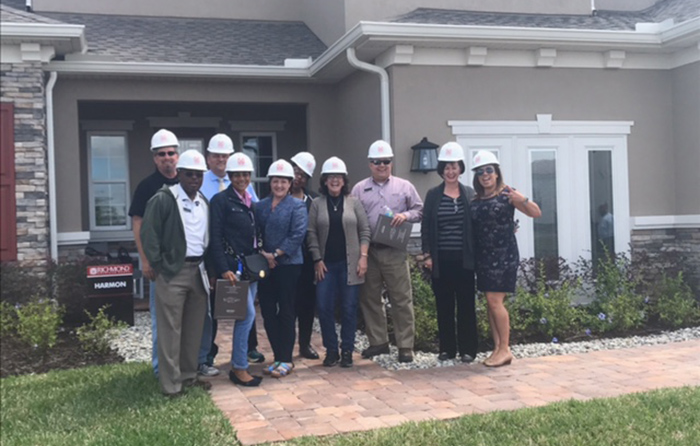 Lake Nona area agents visited our North Pointe community for lunch and a hard-hat tour of our homes under construction. We gave them an overview of the construction process and answered questions about our Home Gallery™ personalization options, available inventory, area amenities and more.
Lunch & Learn in Ocoee
Agents were invited to Eagles Landing at Westyn Bay for lunch and a few insider tips on selling new-home construction. Attendees took home a complimentary copy of our Selling New Homes Guide—and a new appreciation for everything this community has to offer their clients.
Grand Opening in Winter Garden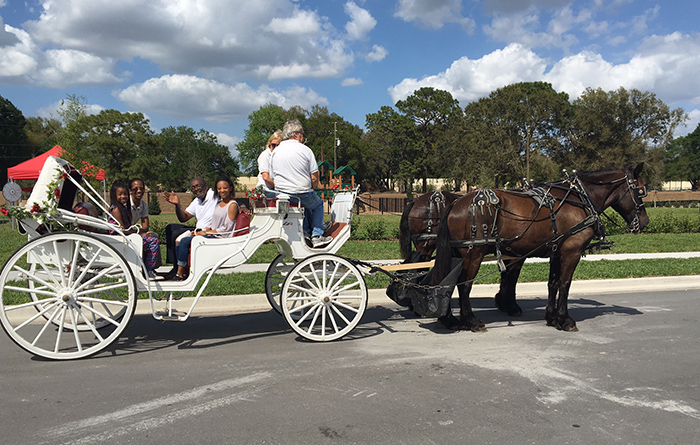 To celebrate the ribbon cutting at Roper Reserve, we pulled out all the stops! Homebuyers and their agents enjoyed refreshments, prizes, home tours, horse-drawn carriage rides around the neighborhood and more.
Even if you missed our special events this month, new events are added to our calendar regularly. Check it out, and join our email list (using the form below) so you'll be in the loop for all our future events and specials!