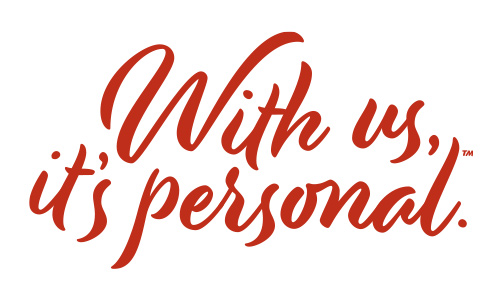 If someone asked you about your interior design style, would you draw a complete blank? Maybe you appreciate the work of interior designers on HGTV, but you're not sure how to tell one type of design from another? You're not alone! Unless you're on Pinterest 24/7, you may not know modern farmhouse from wabi sabi; and that's perfectly ok! When you build a Richmond American home from the ground up, you'll work with a professional designer who can ask you questions and guide you as you mix interior design styles and select options that fix your taste and budget. Here are a few common strategies:
Mix with color
The hundreds of fixtures and finishes available at the Home Gallery™ design center have been professionally color-matched for foolproof coordination. We call each family of color-matched finishes a color studio. Although this can take the guesswork out of selecting a backsplash that matches your countertops, you are not limited to one color studio! This is where mixing design styles comes into play. Maybe you love the cool grays of our Coastal Gray color studio, but you want to warm it up with rich hardwood floors. This is the kind of combination we're here for! Rely on your design consultant to guide you through personalized color mixing.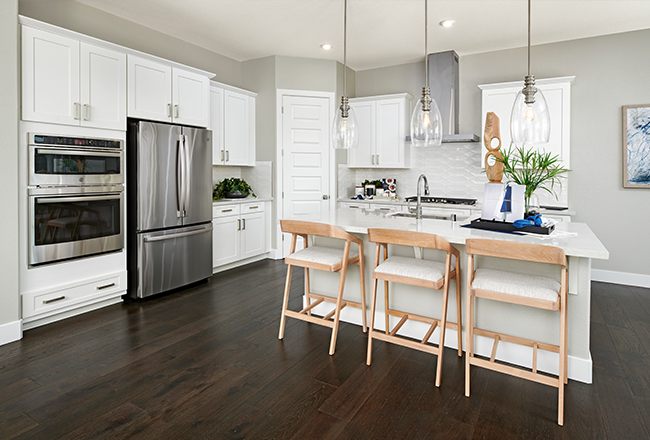 Try transitional!
If the thought of traditional design comes too close to your grandmother's home, but you find modern style to be cold or sparse, transitional may be the right interior design style for you. It pays homage to classic, timeless design with a cleaner, modern twist. Many people who don't know their style off the bat end up loving a mix between classic and modern. How does that work at the design center? If you've opted for traditional stair railings and wood-look flooring, you may want to mix it up by adding a more modern light fixture. A unique combo can create visual interest you'll love for years to come.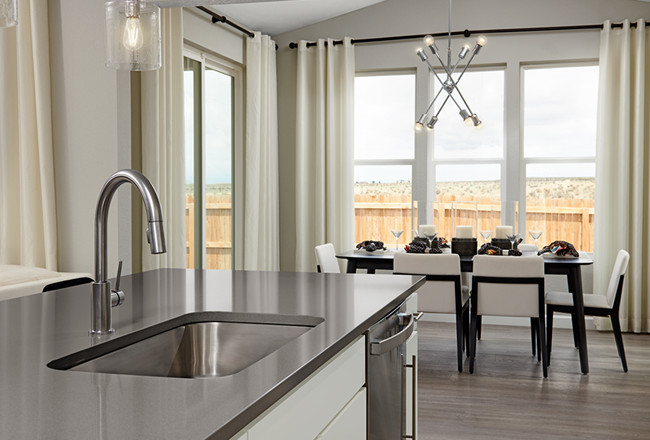 Bring in inspiration
If all else fails, bring in photos of interiors that spark your interest and creativity and let your design consultant use them as a starting point for your own personal mix of finishes. Or simply create a Pinterest board! If you're drawn to a farmhouse sink, but can't get enough of modern pendants, your designer will pick up on the cues from the photos you love. Be sure to communicate what drew you to your inspiration photos. Was it the use of color? The flooring? The metal finish on the hardware? These clues can help inform your new home's unique interior design style.
Trust your expert
We say it time and time again, but Richmond American's appointments with a design consultant are complimentary and make the biggest difference when you're going through the selection process. After all, mixing interior design styles is easy when you have a professional to guide you! This trusted resource is different than what you may experience with other builders. This video will give you a better idea of what to expect every step of the way.
SAVE BIG ON A NEW HOME
Limited-time offers mean a limited time to save big on your dream home. Get your certificate today!