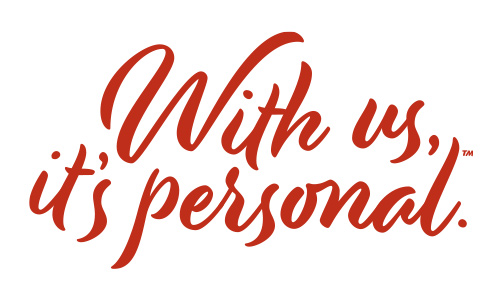 Personalization is at the heart of what we do. Our homebuyers have the opportunity to choose from hundreds of options in cabinetry, flooring, fixtures, finishes and more when they build a home from the ground up. Making these selections at the Richmond American Home Gallery™ is an exciting part of the homebuilding process—but have you ever wondered how those options came to be?
If you peek behind the curtain, you'll find there's a lot of work that goes into selecting an appealing collection of quality products for our buyers. This is where Richmond American's National Product Council comes in.
The National Product Council
The role of the National Product Council is to review the Richmond American Home Gallery™ products on a quarterly basis and curate an appropriate mix of choices to offer our homebuyers. The team is made up of senior leaders from several departments, such as Merchandising and Options, who aim to capture an accurate picture of both the company's and the customers' needs.
By keeping the Product Council in-house, rather than letting a third party control the selection process, we're able to effectively maintain our quality standards and choose a suitable collection of products.
The selection process
The process of reviewing and selecting design options is a rigorous one, and for good reason—our team aims to provide a range of exceptional options for buyers who personalize their homes. First, they look at data from the previous year to identify products that have lost popularity or been discontinued by the manufacturer.
Then, to find new products, the Product Council assesses vendors from across the country to find top suppliers in each category. From these vendors, the team selects products they'd like to offer based on several relevant factors, including quality, price point, style and more. The goal is to provide a versatile assortment of options that will meet the needs of many different types of buyers.
Why is this process important?
At the end of the day, one of our top priorities at Richmond American is to address the needs of every homebuyer who chooses to build from the ground up and provide them with a home that reflects their unique personality and lifestyle. To do so, it's important to offer quality products that fit a wide range of styles and budgets, and that's exactly what we do at our Home Gallery™ locations. Because of the National Product Council's hard work, our customers can truly make their dream home a reality and feel confident in the quality and value of their design choices.
With us, it's personal™ isn't just a tagline—it's what sets us apart.
Not building from the ground up?
You can still benefit from the National Product Council's expertise! Our quick move-in homes are built and designed using the same in-depth knowledge of an area's popular structural and interior finish options, which means you're in good hands regardless of the build stage. Even if you don't personalize your new home, rest assured it will be anything but cookie cutter.
For more information on the Home Gallery™ design experience, check out these helpful reads:
First time homebuyer?
Personalization is just one exciting step in buying a new home. We've created a free guide to help you navigate the rest of the process!