Are you the type of homebuyer who debates over every little detail or do you make your decisions on the fly? Take our quiz and learn more about your buying style. The way you start your home search may be different depending on how you would like to approach the overall purchasing process.
Please keep track of your "yes" answers by checking the boxes below.
Do you keep a wish list of must-haves and prioritize them before you start your home search?
Are you on a short timeframe? Do you have less than a month to find a new home?
Do you plan to take a tape measure with you on home tours?
Do you tend to narrow down your options fairly quickly and decisively?
Are you looking to buy a home that's already built with all the bells and whistles installed?
Do you want to watch your home being built and select the design finishes yourself?
Are you anxious to get to the closing table so you can get settled in your new home quickly?
Are you open to living in an apartment or temporary housing while your dream home is being built to ensure that it's just right for you?
Do you feel more comfortable trusting a professional to coordinate the interior finishes as long as you love the end product?
Do you want to buy a home before its built and personalize the floor plan based on the lifestyle of your family?
Do you need to walk through the exact home you'll be living in before signing a contract?
Do you look forward to the building process and will you probably have every walk-through scheduled on your calendar the moment you get the times and days?
Is the thought of moving day more stressful to you than exciting?
Do you window shop for furniture and think about paint colors even before you select a home?
Would you ever say this? "As long as the layout works for my family and we have enough storage space, I can be happy now and personalize my home over time."
Do you have a Pinterest board dedicated to your dream living spaces or your next home?
Are you ready to get into a new home so you can start thinking about something other than moving?
Do you consider where you will place holiday decorations when shopping for a home?
Do you believe you will probably tour five or less homes before making a decision?
Mostly odd answers: You're ready to build!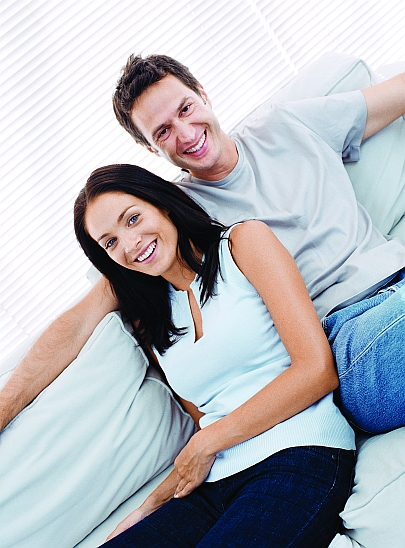 During your ideal homebuying experience, you want to be the one making decisions and personalizing your living space from start to finish. HGTV shows are probably programmed into your DVR. Color schemes are important to you and you may even have a cabinetry style in mind when you get to the design center. You probably already have a handle on your design style. You may be willing to live in temporary housing while your home is being built, knowing the end product will be brand new and personalized to your individual needs. You have your wish list and you're ready to find a home that matches up!
Where does the "ready to build" buyer start?
If you're limited on your timeframe, or live with someone not of the same buyer type, you may have to make some compromises, but for this type of buyer, we recommend you start with browsing floor plans on RichmondAmerican.com. Get a feel for which layouts might work for you. When you're ready, call 888.500.7060 and speak with a New Home Specialist. These local experts can help you narrow down your search. They know the neighborhoods, the floor plans and even the school systems and can tell you where to tour model homes for the floor plans you're considering.
Mostly even answers: You're ready to pack!
Whether it's your short timeline or just a "get it done" attitude driving your search, you'll probably be happier looking at homes already under construction. The thought of waiting for a home to be built from the ground up may not suit you at this time in your life. You probably love the idea of a home's finishes being pre-selected by a professional designer. Richmond American's quick move-in homes offer the convenience of a beautiful, professionally designed living space on a short timeline. You can walk through the exact house you plan to purchase and still purchase a brand new never-been-lived-in home!
Where does the "ready to pack" buyer start?
Every buyer should make a wish list of must-have items before they start their search. From there, we recommend searching through a list of quick move-in homes for your area. Call 888-500-7060 with help planning a route of communities and homes that meet your needs. Our local New Home Specialists are familiar with everything from area amenities to school systems and can save you time on your search.
Want to browse homes online? Richmond American Homes has new home communities in 9 states. Start your search today »