How well-stocked is your kitchen? You probably have the basics, like cutting boards and colanders—perhaps even a salad spinner or panini press. But there's a whole world of innovative cooking contraptions just waiting to be discovered. Read on to learn about seven of our favorites!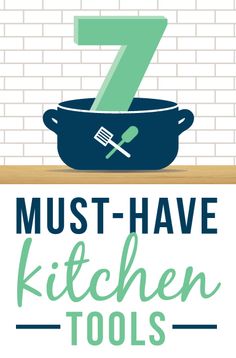 Spiral vegetable slicer. Instantly transform nutritious veggies, like zucchini, carrots and sweet potatoes, into delicious pasta-like ribbons (we're talking thin strands, spirals and even accordion cuts!) with the 4-blade Paderno Spiralizer from Williams Sonoma. This go-to gadget is perfect for salads, stir fries and—of course—your favorite noodle dishes!
Spice carousel. Keep your star seasonings organized and within easy reach with the Select-a-Spice Auto Measure Carousel. This revolutionary dispenser boasts 12 removable spice containers and features a patented auto-measure dial for precise distribution every time (so long measuring spoons!). Display it proudly on your counter or conceal it beneath your cabinets.
Soft serve ice cream maker. What's better than homemade ice cream? Homemade soft serve ice cream, yogurt, sherbet and sorbet with a variety of mouthwatering mix-ins (think sprinkles, chocolate chips and candy pieces). The Mix it In™ Soft Serve Ice Cream Maker by Cuisinart produces professional-quality frozen desserts and includes three built-in topping dispensers. It's like having an ice cream parlor in your kitchen!
Portable pizza maker. Forget delivery. This convenient, compact, countertop pizza oven is equipped to handle any 12″ pizza, be it fresh, frozen, thin crust or deep dish! Buon appetito!
Clip-on pot strainer. There's no need to transfer your tortellini from the pot to the strainer and back again, thanks to the clever Clip and Drain! A smart alternative to bulky, cumbersome colanders, this streamlined solution easily attaches to pots and pans of all sizes and remains firmly in place while you drain.
Specialty scissors. You probably already own a good pair of kitchen shears. But when it comes to food prep, not all scissors are created equal. Nowadays, you can find specialty scissors for everything from chopping up herbs to slicing pizza and peeling and deveining shrimp. If you plan to cook well and often, you may want to pick up a few pairs!
Engraved rolling pin. Put your stamp on your culinary creations with a whimsical engraved rolling pin! Here you can find hundreds of delightful designs to choose from (think birds, elephants and flowers)—or choose to personalize the pin with your name or a meaningful message.
Keep following our blog for more homeowner resources, and be sure to check out our recipe recommendations!