Ever wish you were on a first-name basis with the folks who grow your food? Do you secretly long to cultivate the crops alongside the farmers? If you answered yes to either (or both!) of these questions, you might want to consider moving to an agrihood.
As its name implies, an agrihood is a neighborhood built around a central farm. And this type of sustainable suburban community is becoming increasingly popular among new homebuyers across the country.
Chances are, you've heard of the "farm-to-table movement," which focuses on delivering fresh, locally grown ingredients straight from the farm to consumers, bypassing the middleman (a.k.a., your neighborhood market or grocery store). Agrihoods take this concept to the next level, encouraging consumers to actually live on the land where their food is grown and harvested and learn about the process.
Agrihood residents are typically invited to participate in Community Supported Agriculture (CSA) programs. As a CSA "share member," they can sign up to receive an assortment of fresh fruits, vegetables, herbs and other locally grown items each week. Many agrihoods also feature farmer's markets, and some even offer weekly delivery service to community residents. In short, those who are fortunate enough to live in agrihoods may enjoy unique educational activities, volunteer opportunities and first crack at the very best crops.
Located amid the scenic meadows, woodlands and pastures of Aldie, Virginia, Willowsford is a prime example of a modern agrihood. At the heart of the brand-new master-planned community lies the breathtaking 300-acre Willowsford Farm, which grows over 150 varieties of fruit, vegetables, herbs and flowers and raises several livestock breeds.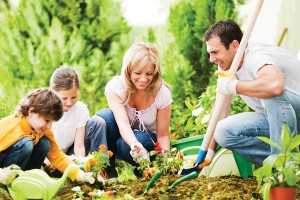 Willowsford Farm encourages community involvement through volunteer opportunities and diverse programming, including weekly newsletters, potlucks, demonstrations and workshops in healthy living, organic gardening and cooking. Residents can participate in the CSA and purchase fresh, seasonal produce at the community's Farm Stand, which also serves the general public.
In addition to the Farm, Willowsford boasts abundant amenities, including the centrally located Lodge at Willow Lake, which offers state-of-the-art fitness facilities, a yoga lawn, a grand patio, bocce courts and a teaching kitchen as well as a nearby pool complex and boat house with fishing dock, fire pit and canoe launch. Other highlights include an amphitheater, a resort-style swimming pool with cabanas, a 40-mile trail system and more!
Want to live in a highly amenitized luxury community that values and embraces the land? Check out our inspired floor plans at Willowsford today!
The Greens at Willowsford
From the upper $500s
The Grove at Willowsford
From the upper $600s