This blog was written by Emser Tile, a leading designer, marketer and producer of fine tile and natural stone, celebrating their 50th anniversary this year. For more information, explore the Emser Tile blog – Finishing Thoughts.
One of the most raved-about design elements in a home is the kitchen backsplash. From shape to finish to color to texture, there are countless ways to create a backsplash that matches your design tastes and personality.
If you are considering a kitchen update—or planning your new home's kitchen design—explore three backsplash trends that are surfacing in 2018.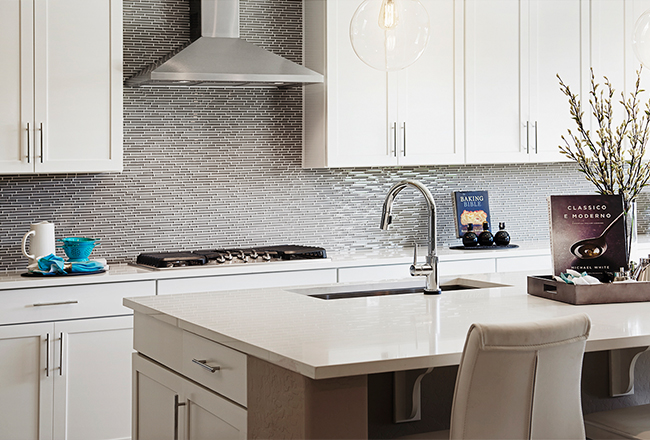 Shown: Emser Tile's Flash™
1. Mixed-materials
In today's contemporary residential spaces, you will find mixed-material design accents in a variety of places, from dining tables to lighting to the backsplash. Bring a shimmering accent to your kitchen wall with an elegant glass-and-metal-mix mosaic. A mixture of finishes reflects light throughout the kitchen, while its silver aura complements the faucet and cabinet handles for a cohesive color flow.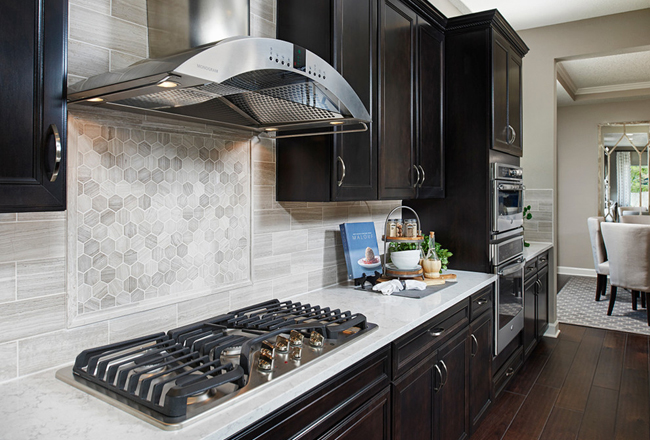 Shown: Emser Tile's Metro
2. Hexagons
Hexagonal tiles are on-trend in today's kitchen designs. Celebrate the natural aesthetic of limestone by incorporating both shape and direction into your backsplash. As a result, linear motifs emerge in both a subway tile-look and hexagon mosaic overlay.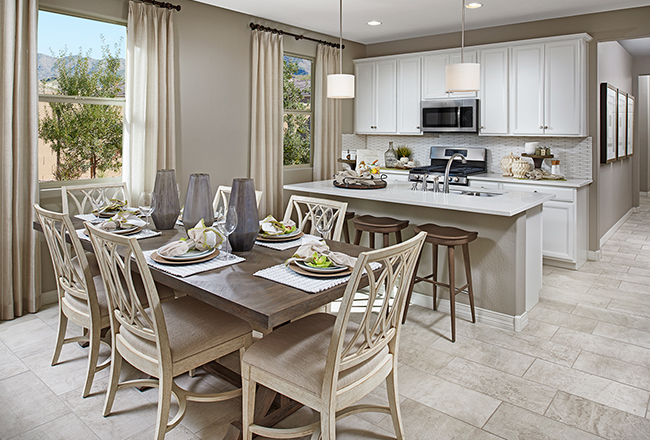 Shown: Emser Tile's Vogue™
3. Mosaics
Consider a convex mosaic installation in a crisp white ceramic tile for a timeless look. Alternating gloss and matte finishes and a curvilinear design add texture to the backsplash shown above. In this kitchen, the curved shape of the tile is echoed throughout with coordinating barstools, chair backs, and even table décor.