The McBrides weren't actively house-hunting when they came across their dream home at Mail Creek Crossing in Fort Collins, Colorado. Quinha and Michael had always envisioned purchasing a ranch-style home at some point in the future. But when Quinha's friend Brandi Broadley, a real estate agent with Coldwell Banker, invited her to come along for a tour of the community, the couple's timeline shifted.
The second they walked into the single-story Alcott model, Quinha knew she had found her ideal home. The McBrides already lived in a beautiful home, but the Alcott was the type of floor plan she and her husband had always envisioned owning. While they weren't planning to move anytime soon, they couldn't resist when they stumbled upon the beautiful Richmond American model.
Michael and Quinha both have aging parents and grandparents. It was important to them to select a home that is accessible for their relatives. With its wide hallways and convenient ranch layout, the Alcott floor plan was just the right fit. The couple also fell in love with the home's kitchen and couldn't wait to host BBQs and holiday parties. The open great room and airy sunroom also exceeded Quinha's expectations.
"The home has my dream entertainment space and my husband's dream kitchen," said Quinha.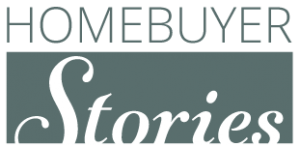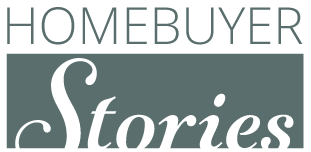 As a young family with an active lifestyle, the McBrides appreciate the indoor and outdoor recreation opportunities in Northern Colorado. In fact, Quinha works as a fitness instructor. The family often takes advantage of the trails near Mail Creek Crossing and loves the community's picturesque mountain backdrop.
The building process was enjoyable for Quinha and Michael. They liked working with their superintendent, Tom, and eagerly anticipated the completion of the home. "Tom went above and beyond. He was always available for us. He has a great personality and worked with us to make the experience really easy. I loved watching the home come to life and drove by every single day while it was being built. Seeing the progress was so exciting," Quinha said. The couple was also pleased to be able to incorporate every Home Gallery™ option that they desired while staying within their budget.
Quinha emphasized her positive experience with having Richmond American build her personalized new home and hopes that others in her life will do the same. In fact, her best friend and real estate agent, Brandi, lives right next door! The couple is also trying to recruit Michael's parents to move to Mail Creek Crossing.
When asked to describe her homebuying experience in one word, Quinha said, "refreshing!" Thank you, Quinha, for sharing your family's story (and adorable photo)!
Explore Mail Creek Crossing and our other Northern Colorado communities.