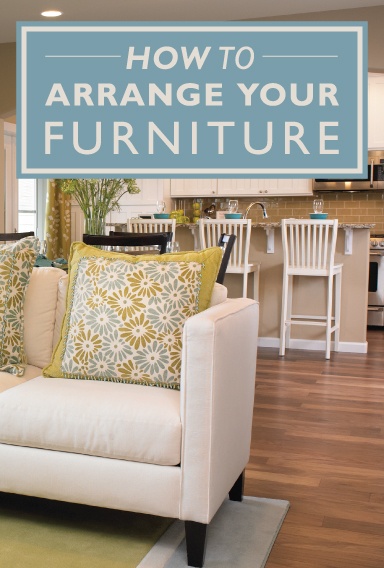 Whether you're buying your first home or your tenth, arranging furniture can be a challenge. Though the sofa you bought for your last living room might have been a perfect fit, don't be surprised if it's all wrong for your new great room. To make sure you get the most out of your home furniture layout, follow these quick tips:
1. Think about scale.
The key to arranging your furniture is to keep proportion top of mind. A small side chair might get swallowed up a spacious living room with vaulted ceilings. Likewise, if the bedroom is on the smaller side, a king size bed may not be the best choice.
Perhaps the easiest way to plan your rooms is to get out the measuring tape. Stand in your new family room before you move and measure how long you think the sofa should be. Then compare it to your sofa's stats. If your measurements are far from lining up, it may be time to hit the home furniture store.
2. Take advantage of online room designer tools.
There are many tools that can help you arrange your furniture online. You can enter the dimensions of your room and your furniture and play around with different layouts—little muscle required! PlanYourRoom.com and Better Homes & Garden's Arrange A Room are just a couple of examples.
3. Don't let furniture be a deal breaker.
If you tour a home for sale and discover your current dining set is the wrong shape for the floor plan, don't automatically cross that home off your list. Buying a few new furniture pieces might be worth it in the grand scheme of things. Consider your priorities. Don't give up an amazing $250,000 home over a $500 table!