Many people assume that foreclosed homes are cost effective, but that may not always be the case. Buying a foreclosed home tends to come with challenges homebuyers don't expect.
"As-is" condition
It's no secret that foreclosed homes are not always in great shape. Once homeowners realize they're heading for foreclosure, they're less likely to keep up with home repairs and other maintenance. Some owners are so upset with the foreclosure process that they tear apart the inside of the house, making it uninhabitable. And because foreclosure homes are "as-is homes," there may be no negotiating repairs into the sales contract.
What's more, the previous homeowners may have stripped the home of fixtures, appliances, the air conditioner―even toilets—before the bank repossessed the property. The buyer will often have to invest a good chunk of money to clean, replace damaged items, make repairs and outfit the home in the basics.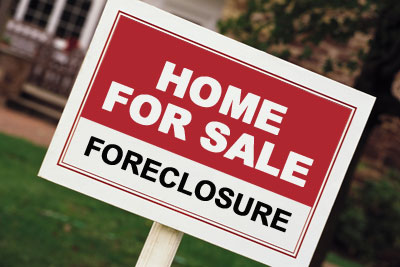 Hidden costs
Although a foreclosed home may seem like a great deal, it's important for the buyer to do their homework to see if there are any hidden fees in the form of tax liens associated with the property. If there are, the home may cost more than originally projected. Even buyers working with a real estate agent may need to hire an attorney to work through the details, as foreclosure laws can be complicated and vary from state to state.
Another smart move is to pull comparable listings in the neighborhood. Lenders like to ask for at least the mortgage balance. And since payments have probably been delinquent on the home for months, the price for a foreclosure may not be that much lower than what other homes are selling for in the area.
Eviction concerns
Foreclosed homes often have occupants who may or may not be the previous owners. They could be relatives, renters or anyone looking for a free roof over their head. This is another case when homebuyers should consider hiring an attorney. The eviction process can be messy and immediate success is not guaranteed.
If a homebuyer finds the right foreclosure home and does the proper legwork, it can pay off in certain cases, but there are plenty of brand new homes on the market priced to sell, without the need for repairs. The best advice is to research all the options before making a decision.
As a new home builder, we recommend shopping new homes to see if you can get what you want without the hassle of repairs and hidden costs. Start your search here »