We had so much fun interviewing Brooke about her homebuying experience at Wild Horse Ranch in Stansbury Park, Utah. Learning that she had also grown up in a Richmond American home really brought the story full circle!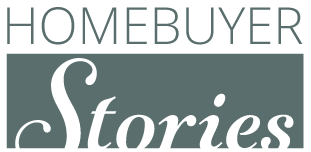 Tell us a little bit about yourself and what you were looking for in a new home.
I'm married, and we have two children. We were living in a small condo and had never purchased a single-family home. I walked into the Sales Center at Wild Horse Ranch and became enamored with the idea of a brand-new home. It turned out that the sales associate was a former colleague of mine, and I immediately felt comfortable. She was super helpful, and I told her my family was ready to upgrade to our dream home.
An open floor plan was really important to me, and I wanted to make sure that each of my kids would have their own room. Sales Associate Courtnee showed us the Coral floor plan, which immediately stood out as the perfect fit. In fact, I didn't even look at the other model homes in the community.
Having grown up in a home built by Richmond American, I was excited about all the possibilities. The price point and nearby park also drew us to the neighborhood.

What made you choose your floor plan, and what do you like about it?
I enjoy the openness of my new home and like being in the kitchen while still connecting with family members who are spending time in the great room. The tall, airy ceilings, exceptional included features and comfortable loft stand out as other favorite elements of our new home. Having three bathrooms after only having one is also fantastic!
What is your favorite room in your new home?
I'd have to say the kitchen! I love to cook.
What was the best part of your homebuying experience?
The Richmond American employees that we worked with made the experience phenomenal. I loved everyone that we talked to, especially Superintendent Caleb. He has an excellent sense of humor and kept the process light-hearted for us. Sales Associate Courtnee is such a nice person and provided much-appreciated weekly phone calls and updates. Everyone was friendly and warm, and I never felt like a burden. They truly made me feel like I was part of the family.
What role did the Home Gallery™ play in your homebuying experience?
Design Consultant Abby was wonderful, and I didn't ever feel pressured during our meetings. I had a strict budget, and she was accommodating, supportive and friendly.
Would you recommend Richmond American to your friends and family? What would you tell them?
Buying a Richmond American home is a great experience. Everyone is kind and helpful. I didn't feel like I was just another customer, and the company is very family- and customer-service oriented. It was clear that everyone cared about us and wanted us to have our dream home.
Thank you, Brooke, for sharing your story with us. We wish you and your family many happy times in your new home!
Learn about our Utah communities.