Want to spread the word that you've moved into your dream home? We've rounded up nine adorable moving announcements—and created a free printable one of our own—so you can share your new address with friends and family in style!
10. This eye-catching announcement from JustArtinAround gets straight to the point (and we can't stop staring at that watercolor home rendering!).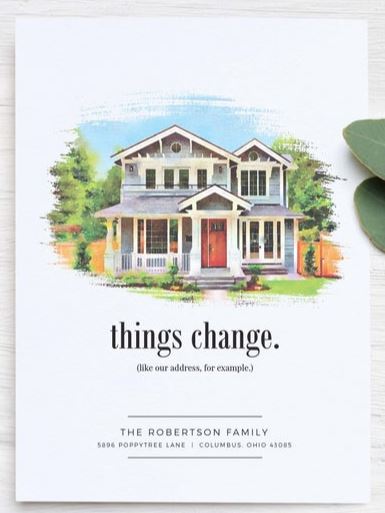 9. Whimsical lettering and artwork set this new home announcement apart. Order it from Shutterfly.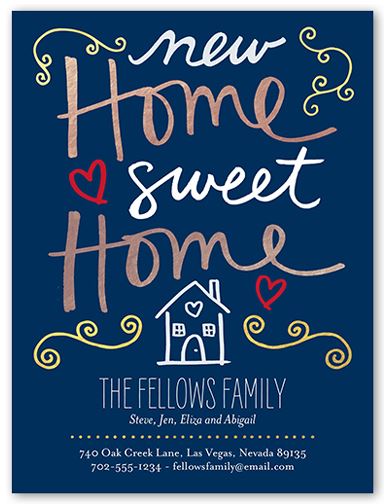 8. This succinct, nature-inspired announcement from INKKWedding is striking in its simplicity.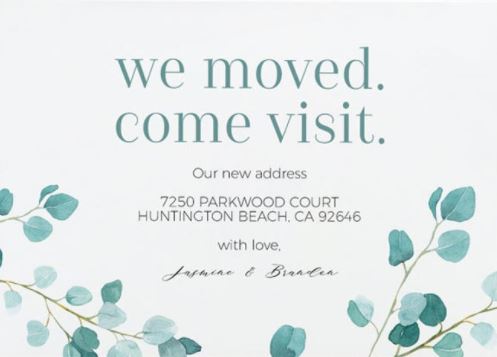 7. Nothing says "new home" quite like paint swatches! Get this customizable moving announcement from NorthwestPaperStudio.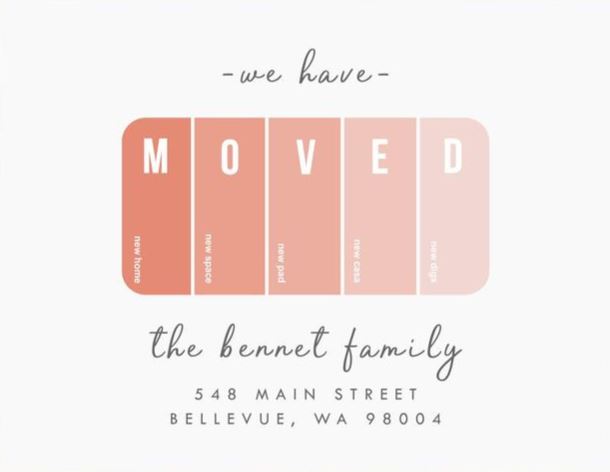 6. If you appreciate nostalgia, this announcement from My Moving Cards might be just your type!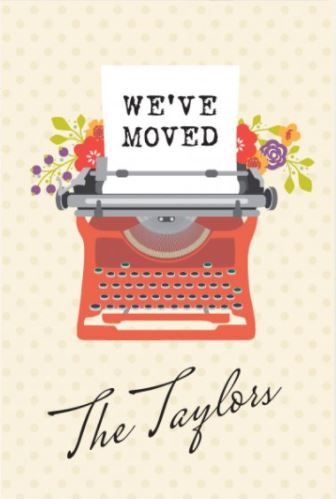 5. Announce your interstate move with this colorful, customizable message, courtesy of PenNPixel.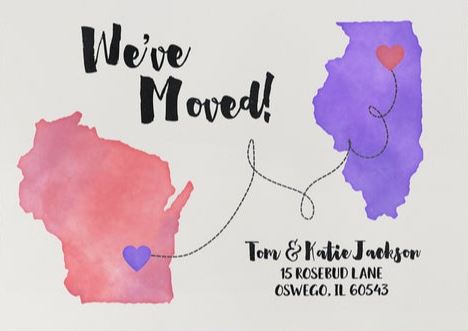 4. This tree-rific moving announcement from Zazzle is the perfect pick for nature enthusiasts.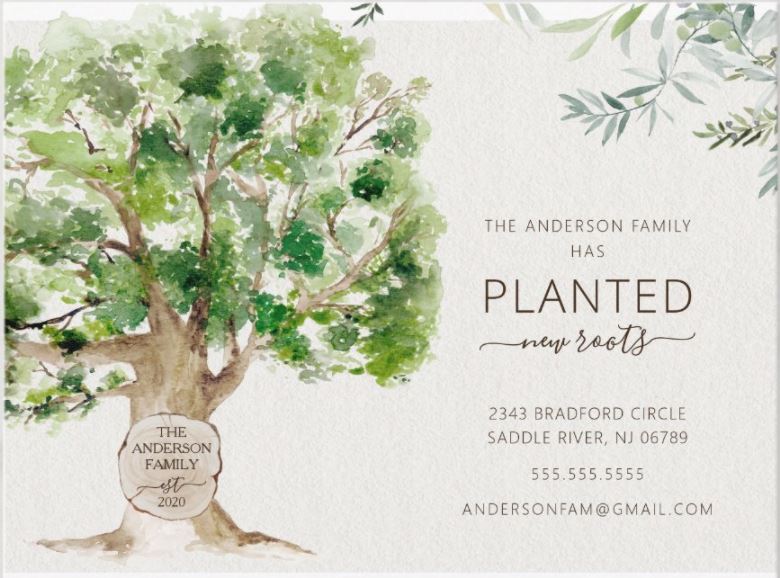 3. If your new home is nestled near woods, add this announcement from NaysNotes to the top of your list!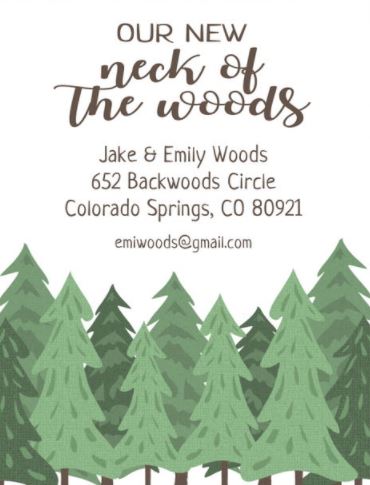 2. Animal lovers will be drawn to this moving announcement from lovebirdspaperie.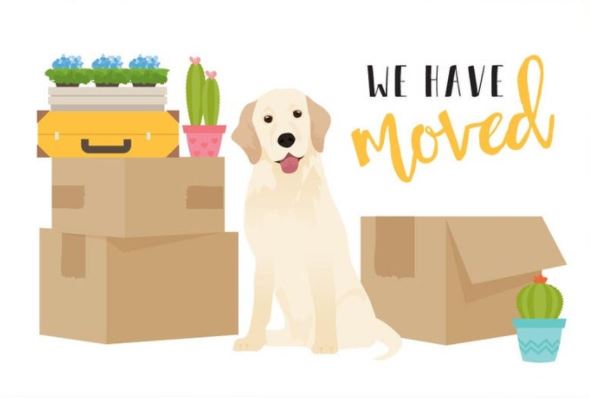 1. We created this complimentary editable PDF moving announcement just for you. Download it now!

Want to save trees and share via social? Here are templates for Facebook and Instagram that you can edit with your phone!