When you walk into a room, the color palette has a huge impact. If it's cohesive, the room feels inviting and spacious: if it isn't, things might seem a bit chaotic and cluttered.
Choosing the perfect colors for your home is a big decision, but it doesn't have to be a difficult one. At our Home Gallery™, an experienced design consultant will walk you through creating a coordinated color palette, so everything from your walls and countertops to your light fixtures and flooring complement each other beautifully.
How do we help you narrow down hundreds of design options to create a cohesive look you'll love?
The key is in our color studios. These curated collections of flooring, cabinets, backsplash tile, paint colors and other home details have been professionally pre-coordinated to eliminate the guesswork. The color studios you'll currently find at the Home Gallery™ are:
Coastal Gray
Stone Creek
Pebble Beach
Nantucket Taupe
Bermuda Linen
Each was chosen for its versatility and timelessness; they'll look just as stylish in 10 years as they do today.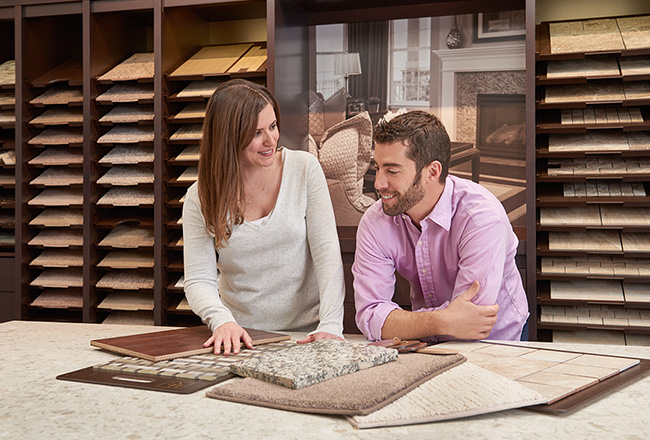 A visit to the Home Gallery™ is all about the homebuyer. If you're going to an appointment, bring along anything that inspires you, whether it's a Pinterest board, fabric swatches or magazine cutouts. It's also a great idea to visit a few of our model homes beforehand, to take photos and preview the choices that may be available at your community.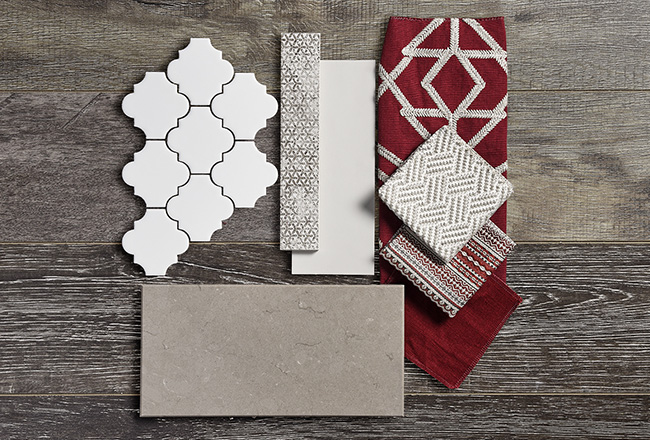 Whether you're a diehard HGTV fan, excited to pick out everything down to your drawer pulls and pot filler, or a new home novice with a general look in mind, our Home Gallery™ experience empowers you to design an interior that inspires you every day.