The new year will be here before you know it. And if finding a new home—or renovating your current abode—is among your resolutions, you're going to want to learn about today's hottest kitchen and bath design trends. So, we asked the pros at our Home Gallery™ which styles are currently causing a buzz, and now we're sharing their expert insights with you. Read on to help ensure that your future (or existing) home reflects the latest direction in design.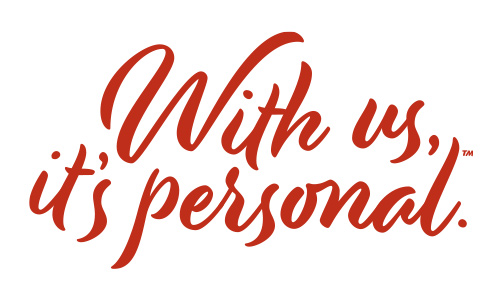 Spotted: black and gold fixtures
Although silver fixtures are timeless, eye-catching black and gold selections have recently become very popular. We're talking black and gold faucets, lighting and even cabinet hardware. Dark and dramatic while seamlessly complementing surrounding color palettes, black is the perfect neutral to tie a look together. Gold, on the other hand, adds an element of glamor and sophistication to any space. Basically, you can't go wrong here—whichever shade you choose, you're going to make a modern, stylish statement in your home!
Trend alert: eye-catching tiles
While square- and rectangular-shaped tiles remain popular picks, more homebuyers are opting to add visual interest to their flooring and backsplashes by choosing non-traditional shapes. For example, hexagonal tile is the new go-to for bathroom flooring, and handmade-tile looks (such as tile emulating the ultra-glossy zellige tile, traditionally crafted with natural clay) add instant charm to kitchen backsplashes and showers. But tile shape isn't the only consideration when designing or updating your home. More folks are now passing on neutral-colored accent tile in favor of tile in vibrant hues of blue and green!
A perfect pairing: white cabinets + light wood-toned flooring
Crisp white cabinets have been in vogue for some time, but an increasing number of homebuyers are now pairing them with light wood-toned flooring and quartz countertops. Lighter flooring, which lends warmth to a space, can be accomplished with engineered wood, wood-look tile or our ever-popular, water-resistant luxury vinyl plank.
Designing your dream home
Everyone who builds a brand-new Richmond American home from the ground up can enjoy a complimentary consultation at our Home Gallery™ design center. During this one-on-one meeting, a professional design consultant will help you choose home flooring, fixtures and finishes that provide a cohesive look and reflect your unique sense of style. Learn more about our design process.
Check out these additional home design resources:
And be sure to follow us on Pinterest and Instagram for design inspiration!
Ready to build a new home?
Our free guide walks you through the process from start to finish.