Equal parts form and function, proper lighting helps create a great first impression and the ideal ambience in your home.
Thoughtful illumination is a key decorating element that can provide a sense of warmth and draw attention to specific areas and treasured objects around your house. Home lighting—or lack thereof—can impact your mood and (quite literally) affect the way in which you view the world around you. Therefore, it's important to choose lighting fixtures that reflect your unique sense of style.
Here, we've identified three stunning pendant lights from our preferred vendor, Progress Lighting. They exemplify today's top trends, which pay homage to decades past with artful vintage elements and look toward the future with modern metals. We hope you'll find these selections inspiring and illuminating.
Fresnel one-light pendants
These Fresnel pendant lights have a modern, industrial feel. From their contemporary brushed nickel finish to the antique-inspired Fresnel glass lenses for which they were named, these stylish lights add character to any kitchen.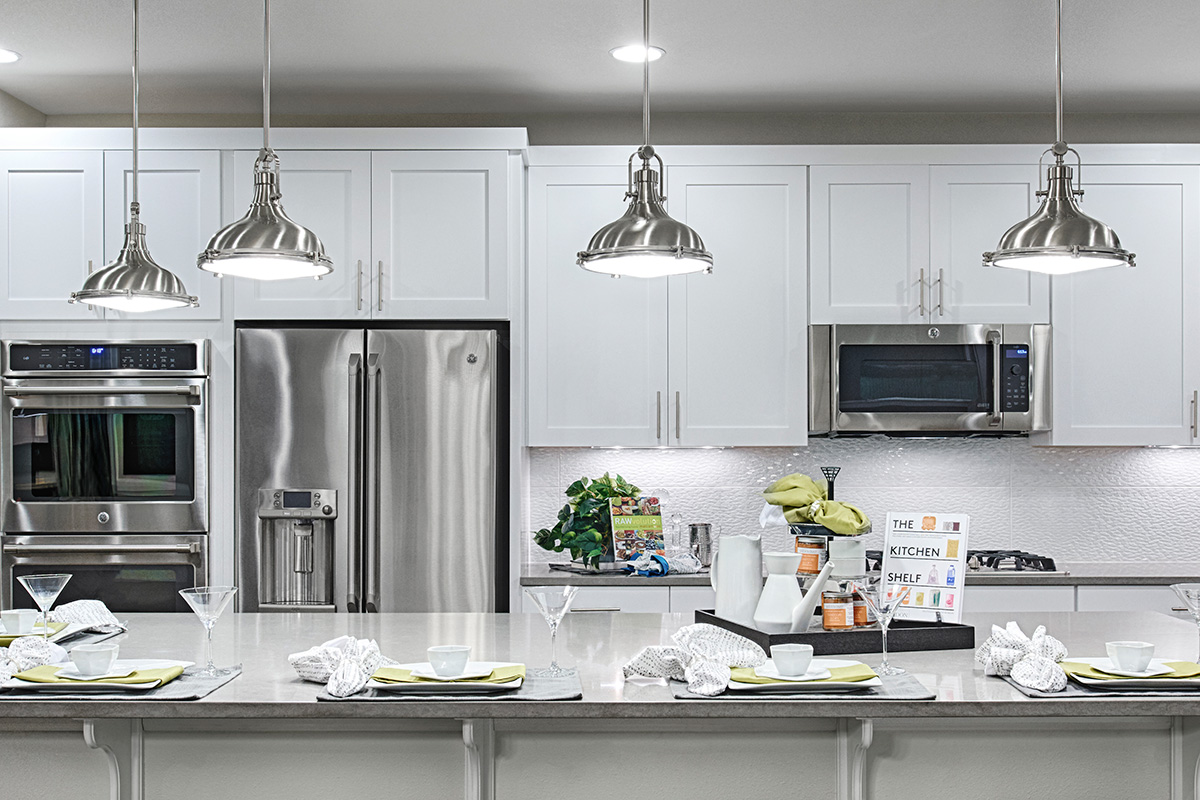 Penn one-light pendants
Upon entering this well-appointed kitchen, your eyes are immediately drawn to the eye-catching orbs gracefully suspended above the sleek center island. These simple yet striking Penn pendants bring vintage electric design into the modern era with a polished nickel finish and transparent glass sphere.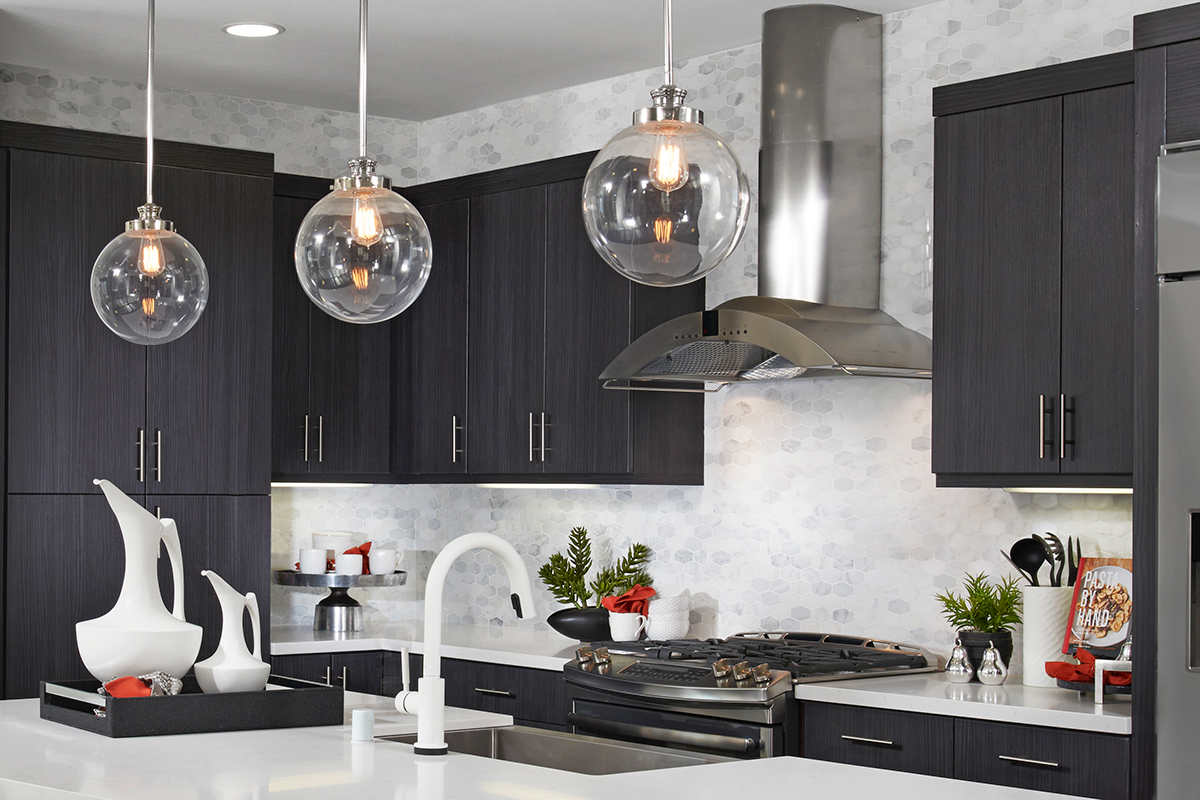 Equinox one-light pendants
The dazzling design of these Equinox pendant lights is a nod to ancient astronomy—note the armillary spheres (a.k.a., interlocking polished nickel rings) surrounding the etched opal glass shade. Imagine showcasing these out-of-this-world light fixtures in your home!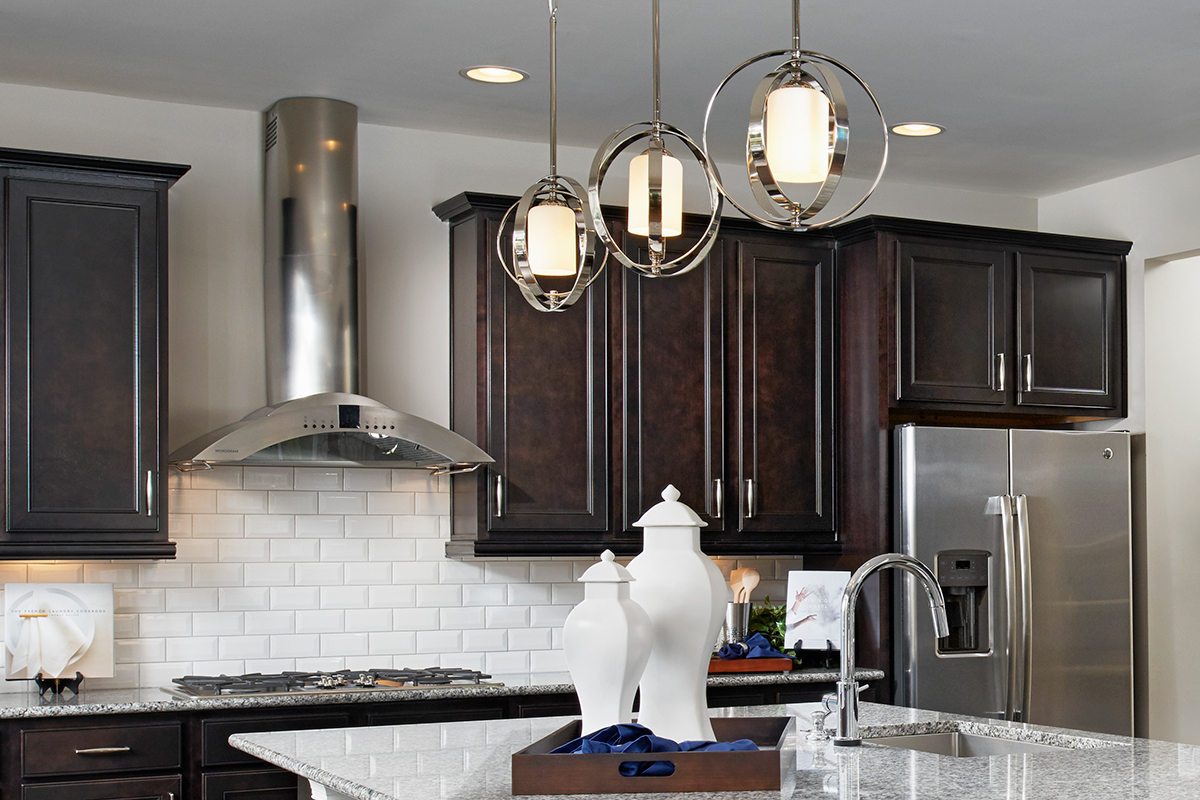 Learn about Richmond American's home design process, and keep following our blog for more decorating ideas and inspiration!