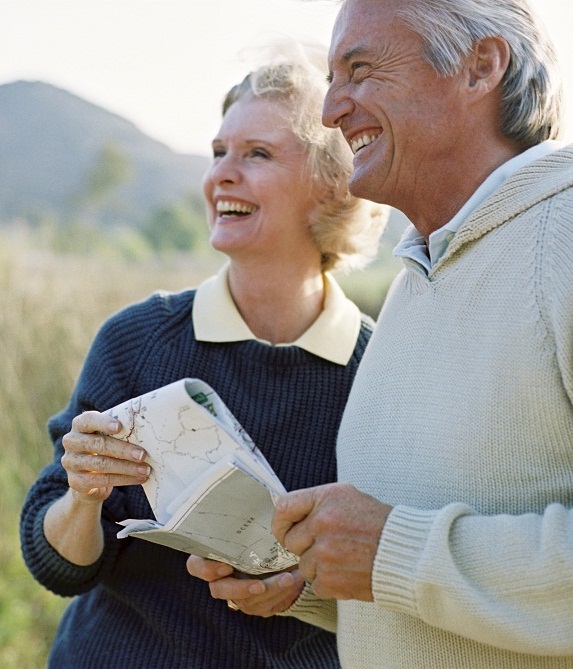 Planning for retirement involves a number of factors, from building your nest egg to scouting where you'll choose to live. Maybe you're dreaming of a sunny property on the beach, or perhaps you'd prefer a quiet home near the grandkids. When considering where to retire, be sure to consider not only the amount of sunshine and number of golf courses nearby but the financial atmosphere, quality of life offered and desirable amenities. Whether you're ready to retire in the near future or just planning ahead, these highly-rated locales are certainly worth a look.
Tucson
A lively city in southern Arizona, Tucson has been touted as one of the country's sunniest places to retire. With over 350 days of sun a year, Tucson encourages a healthy, outdoor lifestyle. Attractive amenities include a number of culturally significant museums and historical experiences, with old mining towns and archeological sites waiting to be discovered just beyond the city limits. Tucson offers a favorable tax climate for retirees and abundant health care options, both of which contribute to its spot on Forbes' 2013 list of best places to retire.
Ready for some sun? See our new homes in Tucson »
Salt Lake City
A newcomer to Forbes' list of top places to retire, Salt Lake City wins points for beautiful mountain scenery and a surprisingly appealing semi-arid climate. Salt Lake City is an ideal location for those wishing to maintain an active retirement. The city offers miles of walking trails, regulatory measures to protect bicyclists and a volunteer rate of 36% among adults. Low living costs and below-average taxes make Salt Lake City a money-wise choice, too.
Are scenic mountain views calling your name? See our new homes near Salt Lake City »
Las Vegas
Las Vegas is known for attracting the young and adventurous, but The Entertainment Capital of the World has plenty to offer retirees, too. One of the fastest growing retirement spots in the country, Las Vegas appeals to older clientele with endless activities, including fine dining, live shows and diverse shopping. The state of Nevada provides a nice break for retirees, levying no retirement income taxes. Little rain and low humidity create the perfect climate in which to enjoy Las Vegas' extensive trail system and numerous outdoor parks.
Want to try your luck in Vegas? See our new homes in Las Vegas »
Jacksonville
Recently named "Florida's Best Kept Retirement Secret," Jacksonville offers the same sunshine but fewer tourists than other Florida destinations. This city in northern Florida boasts over 57,000 acres of state- and federally-designated park lands, the most in the country. Located on the St. Johns River and less than an hour from beautiful beaches, Jacksonville provides plenty of opportunities for water recreation. No pension taxes or taxes on social security income means your savings will go further here. Urban attractions, including world-class museums and a vibrant music scene, propel Jacksonville onto Forbes' most recent list of top places to retire.
Wishing you were closer to the beach? See our new homes in Jacksonville »