Perhaps one of the most exciting aspects of building a new home is personalizing it to reflect your unique design aesthetic. And what better place to start than with the flooring? Once you have chosen your floors, you can use them to lay the groundwork (pun intended!) for the rest of your interior home selections.
Following are four of today's top tile types to consider:
Wood-look tile
As its name implies, wood-look tile mimics the appearance of hardwood flooring. However, the plank-style tile is typically more durable than wood flooring and requires less maintenance over time. Because hardwoods can expand when exposed to moisture, ceramic or porcelain wood-look tile is a great alternative in moisture-prone areas of the home, such as bathrooms and basements, and in regions with humid climates.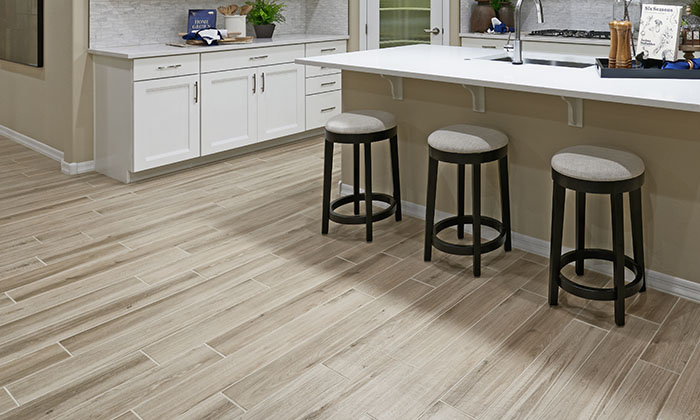 Hexagonal tile
A popular choice among today's homebuyers, hexagonal tile, as you may have guessed, is tile that is shaped like a hexagon. The size of this six-sided tile may vary (smaller hexagons are particular prevalent in kitchen backsplashes and shower floors), but the distinctive shape adds visual interest and impact to virtually any room in the home.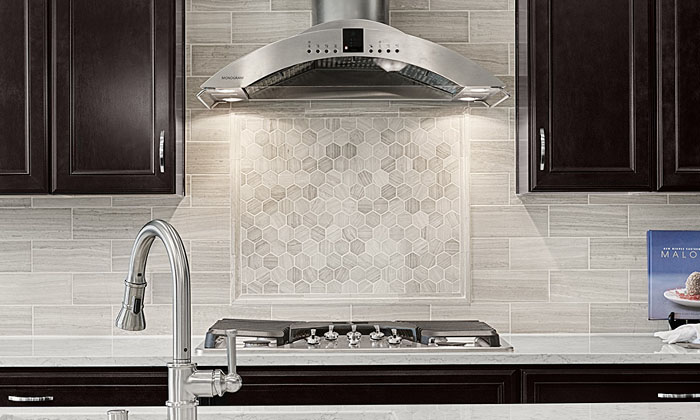 Basketweave tile
This eye-catching tile type is woven in appearance, like the fibers of a basket. Use it to break up your kitchen backsplash with an inspired, under-hood mosaic, dress up your fireplace or make a bold, beautiful statement with an inset pattern on the floor or wall of your showers.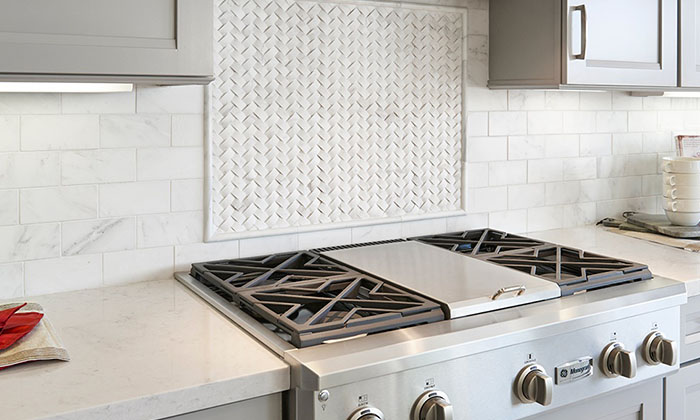 Baroque tile
Ornately detailed baroque tile is an elegant addition to any home. Rooted in the art and architecture of 17th and 18th century Europe, this intricate tile type is a popular choice for kitchen backsplashes, fireplaces and recessed shower niches.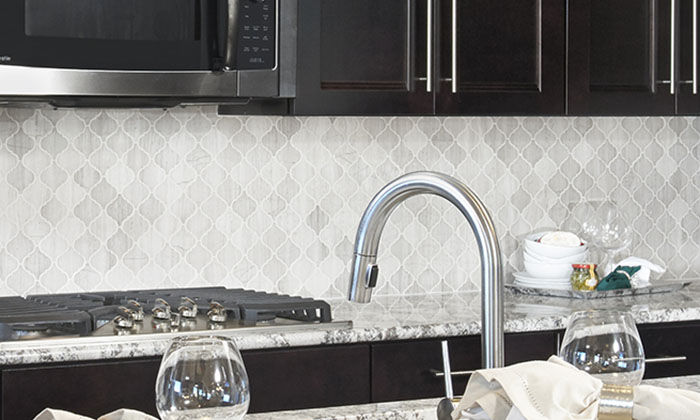 Richmond American homebuyers who build from the ground up will have an opportunity to discuss flooring and other selections with a professional design consultant during their Home Gallery™ appointment.