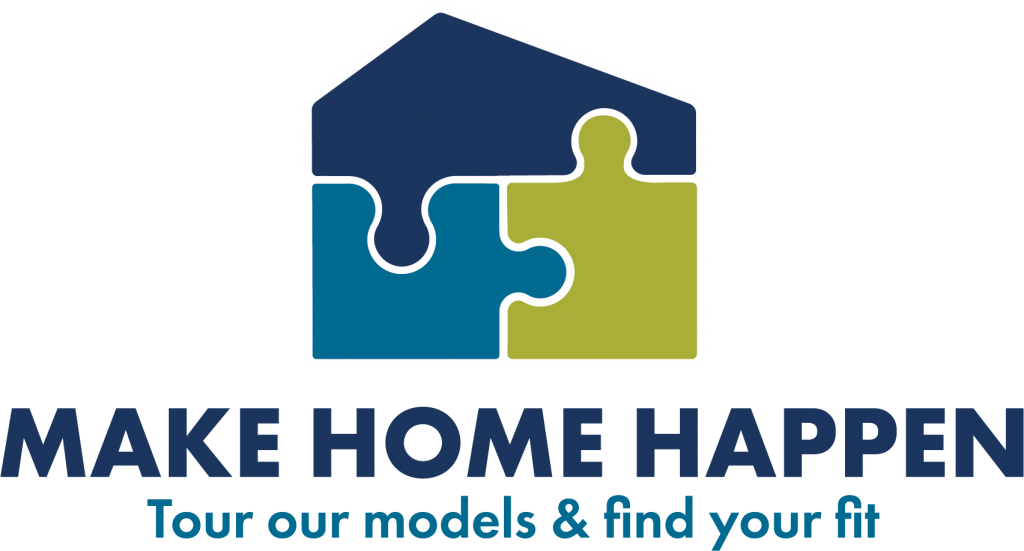 When choosing the best home builder to take you from empty lot to dream home, it pays to remember the old adage, "trust, but verify." Most builders are skilled at staging a beautiful model home, but that doesn't always translate to great results when building from the ground up. You need the know-how to identify a builder that brings both integral skills and sought-after offerings to your project, along with the traits we've compiled below. The good news? This guide is about to make your decision a lot easier!
Your priorities
Before you start researching home builders, it's important to evaluate your needs, wants and deal breakers. Is a ranch-style floor plan a must? Is it important to you to live by schools or popular amenities? Some builders may only offer certain styles of homes in specific areas, while others may boast an abundance of layouts and communities to choose from.
Experience
Building quality, durable homes that cater to a range of homebuyers is a hard-earned skill developed through time and experience. Before committing to a home builder, conduct some research on their history. How long have they been around? Do they advertise how many homes they've successfully completed? Do they have a strong financial foundation that supports quality craftsmanship? If yes, that could be a major differentiator from other home builders, who may lack the expertise and fiscal stability to trust with one of your most important investments.
Floor plans that complement your lifestyle
Life can be unpredictable, and a home builder that prioritizes flexible floor plans can help ensure your dream home will be able to accommodate change. Whether you want an office, an exercise room or a space for virtual learning, a floor plan with a flex room, bonus room or loft is well-equipped to work for your lifestyle. These transitional spaces can be transformed for a variety of purposes as your family grows and changes.
Our sought-after home collections can also make it simpler for you to find a floor plan perfectly suited to your lifestyle. The sleek and contemporary Cityscape Collection™ offers modern curb appeal, a main-floor balcony, a rooftop terrace and no shared walls, while the Modern Living™ Collection boasts permanent space for in-laws, with a second master suite and options for a kitchenette, living room, separate laundry and private entry. If you're a big-time road-tripper or a boat owner, one of our UltraGarage® homes might be calling your name!
Energy-efficiency
Energy-efficiency could be one of the biggest potential cost-savers in homeownership. That's why you'll want to ensure your builder offers a solid energy efficiency package. Do they include an efficient HVAC system? What about other quality energy options, like ENERGY STAR® qualified low-emissivity windows? Energy-efficiency is one of the great perks of buying new, so investigating a builder's energy-efficient offerings is vital before making a commitment.
Commitment to long-term service
One sure way of knowing whether a builder is truly dedicated to your satisfaction is determining how substantial the builder's warranty and post-closing services are. Do they offer a comprehensive warranty package to provide peace of mind? How about follow-up visits after you've moved in to ensure your long-term satisfaction? Choosing a builder that provides solid safety netting and seeks a continuous relationship with customers is a reassuring sign that you're in good hands.
At Richmond American, it's important that homebuyers feel supported even after we've completed their new house. At the final walk-through, we'll review common maintenance and home care information, warranty program guidelines and more. But we don't cut ties there—about a month after closing, a Home Care Specialist will make an appointment to check in and see how things are going. We also touch base six months and a year after closing, so we can ensure you still love your home as much as when you first stepped inside.
You can learn more about what it's like to build a home with Richmond American in this free guide!
Short-timeline options
Home builders may specialize in working from the ground up, but if you love a community and time is of the essence, some also have quick move-in or spec homes available. You'll still be moving into a brand-new, never-lived-in home, you're just purchasing it in the final stages. If an almost-completed home is a priority, check home builders' websites to see if they list current inventory. This sometimes includes model homes, which means you'd be moving into a house furnished with professionally-curated and often upscale features!
Ability to personalize
If you're determined to steer clear of anything cookie cutter and eager to personalize every aspect of your floor plan, make sure you ask home builders about their design options up front. Some builders offer an abundance of ways to showcase your personal style, while others will present only prescriptive plans and minimal options. Not here: Richmond American's Home Gallery™ centers empower you to select even the smallest details—from the backsplash tile to the cabinet pulls— with the complimentary assistance of a design professional. You'll find options ranging from classic to contemporary, as well as expertly-curated color studios that make it easy to coordinate paint, finishes, textures and more to bring a harmonious look to life in your new home. Personalize further with the ability to choose exterior styles, trim, stair railings and even home theater and security systems.
Trusted brands
When working with a home builder, you want to know you can depend on the products they're offering you. Nationally-recognized brands provide a sense of security when you're choosing features for your dream home, which is why Richmond American's design team strives to find the latest and greatest from a variety of reputable companies. We've listed just a few below.
Paint: Founded in 1866, Sherwin-Williams® offers both subtle and statement-making shades. Whether your aesthetic leans more toward neutral or bold and bright, you'll find a palette you love with this paint company. Check out their fun Snap It™ button, which "instantly turns any online image into a personalized paint palette."
Appliances: We're proud to offer a variety of GE® products, including dishwashers, refrigerators, ovens and more. Homebuyers can select from three product lines: GE, Profile and Café.
Flooring: As one of our key flooring vendors, Shaw Floors® brings more than 50 years of experience to the table, as well as a range of versatile carpet and hardwood options.
Fixtures: Small details can make a big difference, which is why we love working with Delta. Their broad product selection showcases sleek, modern and classic faucets, so homebuyers are sure to find styles that complement their kitchen and bath design.
Lighting: Kichler Lighting opened its doors in 1938, and offers a diverse range of statement sconces, chandeliers, pendants and more.
Interactive online floor plans and video tours
Many home builders post their floor plans online, but not all of them let you try out options with the click of a button. Our interactive plans let homebuyers play with furniture layouts and available structural options, and many are also featured in video tours here, so you can see how a given plan might look once it's built. Prefer a live look? Explore a range of homes with our Facebook Live tours!
Testimonials
Want to find out what other homebuyers thought of the builder you're considering? Testimonials from previous clients are a great way to determine if a builder's communication style, process, design options and floor plan selection aligns with your wish list. Browse numerous testimonials from our happy clients here.
SAVE BIG ON A NEW HOME
Limited offers mean a limited time to save big on your dream home—don't miss out on this one!
*Closing dates are subject to change and cannot be guaranteed. Homebuyers may be limited in the structural changes, options and upgrades which can be made to homes.