Covered patios—they're perfect for dining al fresco, entertaining a group of friends, relaxing with a book or even just taking in the fresh air over morning coffee. Through our years in the homebuilding business, we've learned that outdoor spaces are just as important as the interior when it comes to a house. Your backyard, like the rest of your home, should be designed to fit your unique lifestyle and needs, no matter the weather or climate.
If you're looking for attached covered patio ideas to take advantage of this season (and the rest of the year), look no further! We've rounded up a few suggestions for making the most out of your outdoor living spaces:
Add furniture for function and style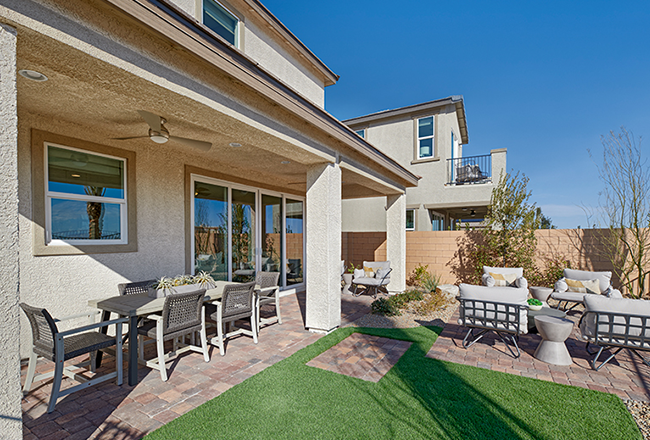 Traditional pieces like bistro tables, couches and wicker chairs are popular for a reason, but there are plenty of creative options out there as well! A hanging chair or a hammock, for instance, can add comfort and whimsy to your outdoor space.
Pro tip: Be sure to select furniture made from weather-friendly materials, depending on where you live. It's important to know the difference between waterproof and water-resistant fabrics!
Light up your outdoor oasis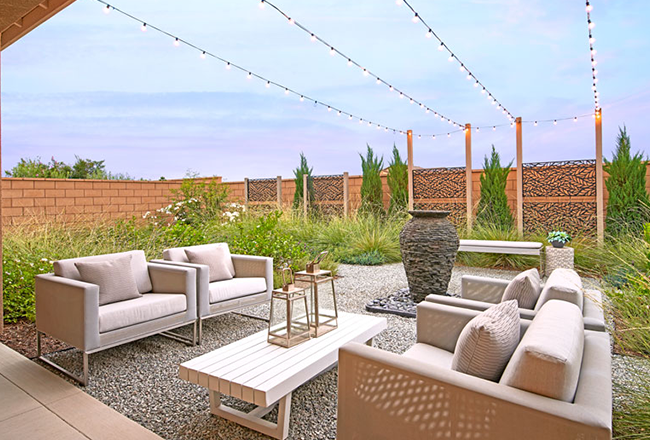 Covered patios aren't just meant for daytime enjoyment—options such as lanterns, pendant fixtures or string lights can help create a usable space and inviting atmosphere even after the sun goes down.
Multi-slide or center-meet sliding glass doors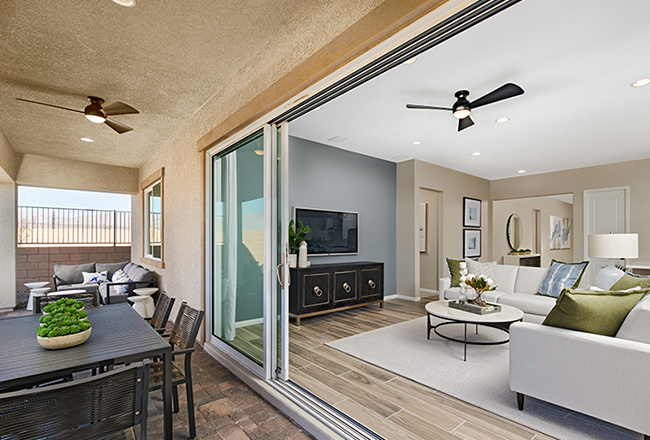 Looking for that indoor-outdoor feeling? Consider multi-slide or center-meet sliding glass doors, which are ideal for creating a seamless transition between your living room and your patio. This feature is perfect for maximizing space during large gatherings.
Use décor to set your patio apart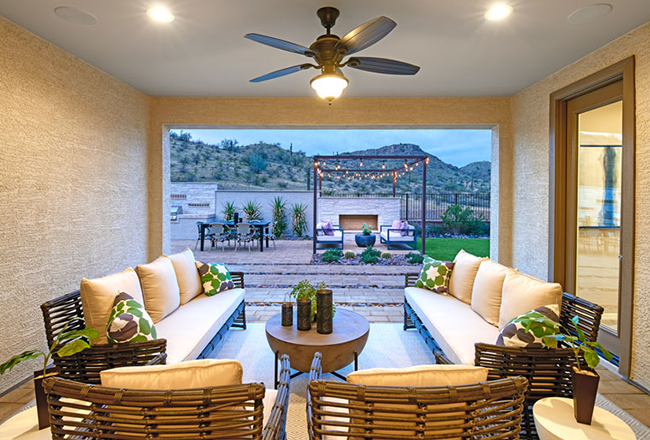 From unique mirrors to colorful throw pillows, there are plenty of ways to make sure your outdoor space reflects your personality and style.
Have a green thumb? Turn your favorite plants into decorations by displaying them on a tiered stand or in wall-mounted planters. If you want to bring some color to your yard while also saving space, hanging baskets are an excellent way to showcase beautiful flowers from your attached covered patio.
Outdoor fireplaces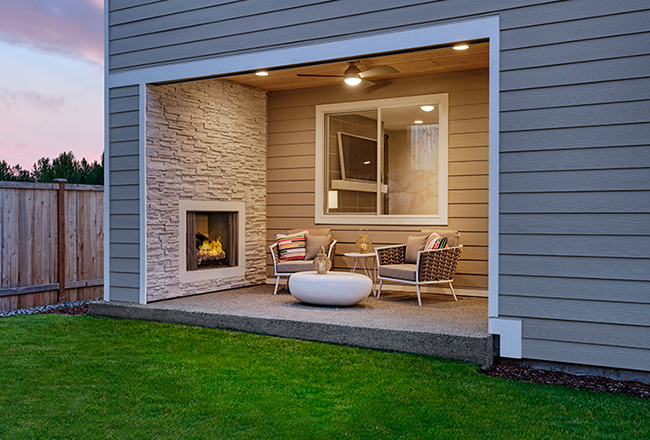 Create the perfect reading nook or conversation corner with an outdoor fireplace. This cozy feature can make it easier to utilize your patio even in the colder months, lending warmth and a relaxing ambience to your outdoor activities.
Grilling and entertaining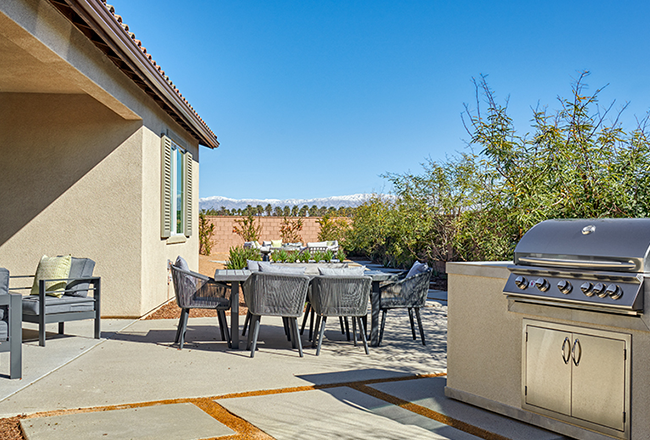 Turn your patio into the perfect spot for a backyard barbeque or sports watch party with features like a grilling setup or an outdoor entertainment center.
Pro tip: A ceiling fan can help make your outside gatherings more comfortable, especially on hot summer days.
Extend your covered patio space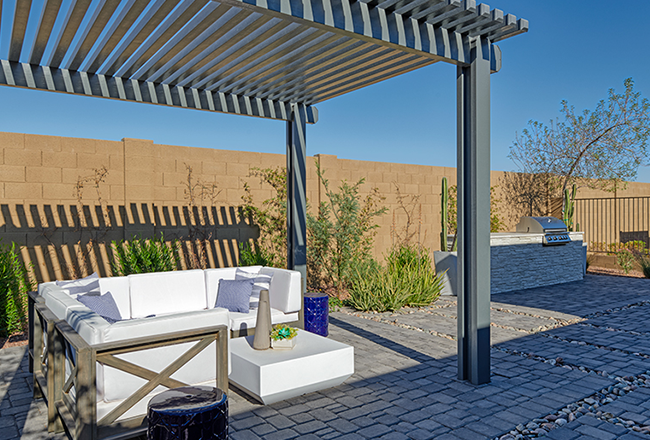 Pergolas are excellent for creating shady spots in other areas of your backyard, as well as adding some architectural interest.
There are many exciting and unique ways to create the outdoor space of your dreams. For more attached covered patio ideas and inspiration, feel free to check out our Pinterest board!
Looking for a new home with a covered patio?
Our New Home Specialists can help you find floor plans that check off the items on your wish list.