Located just 15 miles northwest of Provo and 30 miles south of Salt Lake City, American Fork seamlessly blends small-town charm with big-city amenities. The steadily growing city, which is primarily situated east of I-15, was named one of the Top 100 places to live in the U.S. by Money Magazine. And we wholeheartedly agree. Read on to learn why A.F. (that's what the locals call it!) is the newest addition to our Best Places to Live Series.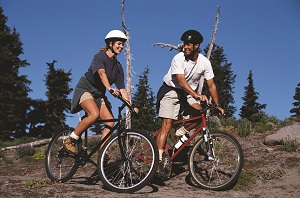 SHOPPING, DINING & COMMERCE
American Fork, which took its name from the American Fork River, is home to many restaurants and shops, including The Meadows and Alpine Valley Center, and two state-of–the-art business and technology parks can be found just minutes from downtown's historic Main Street.
ARTS & ENTERTAINMENT
Utah's 15th largest city is no slouch in the culture department either. The American Fork Arts Council presents numerous programs every year, and the American Fork Symphony has a large and loyal following. Residents can also take in a performance by the Utah Regional Ballet or visit the Museum of Art at nearby Brigham Young University.
RECREATION
Whether you're teeing off at the popular Fox Hollow golf course, cheering on your kiddo's rec league soccer team or hiking, biking or picnicking at one of 27 parks, there is no shortage of things to do in American Fork. Some other popular area attractions include:
Timpanogos Cave National Monument – An elaborate cave system, perfect for explorers of all ages
The Alpine Loop Scenic Byway – A 20-mile winding drive through alpine canyons, offering breathtaking mountain views
Tibble Fork Reservoir/Silver Lake – Ideal for a host of outdoor activities, including camping and four-wheeling
Because American Fork remains a small town at heart, residents will appreciate an abundance of community events and attractions, like Steel Days (a summer festival), free concerts in the park, the Happy Valley Farmers Market and The Haunted Forest (a popular Halloween attraction).
Thinking about buying a new home in American Fork? We don't blame you! Check out these exceptional Richmond American communities:
Joshua Court
Up to 5 bedrooms
From the mid $200s
Mitchell Springs
Up to 7 bedrooms
From the upper $300s