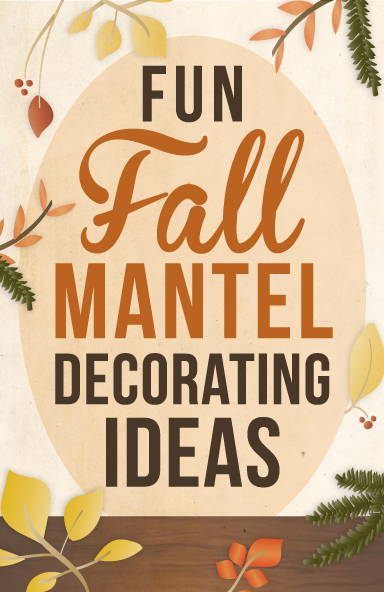 It's finally fall—the season of hearty soups, cozy mittens and pumpkin-flavored EVERYTHING. What better way to celebrate than by bringing the natural beauty of autumn into your home? Here are a few ideas that may help inspire your fireplace mantel décor this year:
THEMES
Are you planning to decorate for each of the holidays, or will you stick with an overall fall theme until winter? If you want to acknowledge the holidays but don't have time for two or three mantel makeovers during the season, consider establishing a fall theme that can be embellished with holiday accents. A black cat amid a tumble of pumpkins can be easily swapped out for an arrangement of turkey feathers or a cornucopia. Making the decision now may help you avoid carrying a Halloween mantel through Thanksgiving (or even New Year's Eve).
PALETTES
Autumn reds, golds, browns and oranges are classic color choices, but they're not the only option when it comes to fall décor. Driftwood tones, white with metallic accents, floral colors and striking black and white can all be elegant color palettes for a fall mantel. In fact, if you choose traditional fall forms, like gourds or leaves, you could go with any color scheme that suits your fancy! Here are some of our favorite finds from the blogosphere:
MATERIALS
Traditional fall décor is a celebration of the harvest season, so natural materials are a natural fit. Here's just a sampling of the many items you could incorporate into your fall mantel:
Of course, you shouldn't feel limited to natural objects in your mantel décor. Items like these can be welcome accents to a fall display: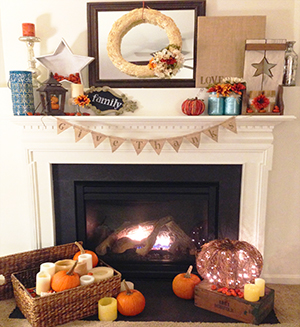 Are you inspired yet? Message us on Pinterest with a pin of your mantel décor. We'll repin our favorites!