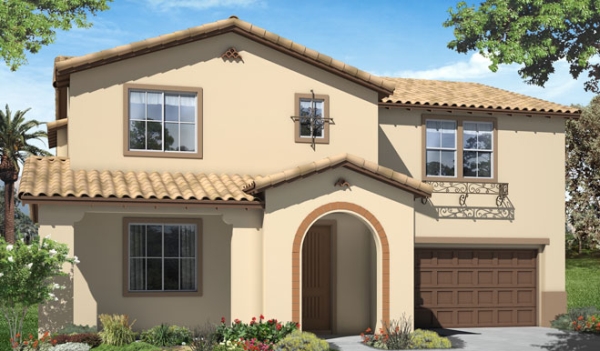 The Neal floor plan in Temecula, CA
Temecula is the jewel of Riverside County in California and many families are choosing this city to lay down roots. Fortunately, there are several new home communities in and around Temecula, CA for those homebuyers seeking newer construction.
Temecula schools
Homebuyers who have searched in neighboring cities in California may be pleased with how Temecula schools rank on GreatSchools.org, a website that evaluates schools according to test results in several categories. Eleven public elementary schools in Temecula received a rating of 9 or higher out of 10.
Culture
The city's reputation for great education is just the beginning. A thriving old town Temecula features everything from antique shopping to home décor to gourmet foods. And there are many Temecula wineries, many of which offer tastings, dining options and wedding venues.
Murrieta & Menifee
Murrieta and Menifee are upcoming Riverside County cities near Temecula that offer similar amenities. Recent construction has brought a lot of brand new shopping and dining to the area. Homebuyers searching new homes in Temecula may want to add these neighborhoods to their touring schedule:
Menifee
Horseshoe Ridge at Audie Murphy ~ From the upper $300s
Murrieta
Willow at Spencer's Crossing ~ From the mid $300s