Ultimately, the decision to sell your home is a very personal one. It's impossible to come up with an exact formula of circumstances that tell you it's time to move. Though it may come down to gut instinct, here are some things to consider before putting your home on the market.
Look at local market conditions
The last few years have been tough for real estate in many areas, but that doesn't necessarily mean it's not a good time to sell your house. Look at conditions in your city and your neighborhood. How long are houses staying on the market? In many places, lack of inventory is creating a competitive market, which is great for sellers!
Consider renting
Still not sure it's a good time to sell? Consider renting out your property for a couple of years. Conditions may improve, and in the meantime, you can live in a brand new home and get today's great rates. You can even hire a property management company to handle the paperwork and maintenance.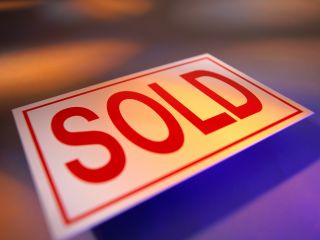 Evaluate your mortgage
Interest rates are low at the moment, but that may not last. If your current home was financed with a high interest rate, and you're ready for a change anyway, this may be a good time to unload your old home and move into a brand new one. With conditions as they are, you may even be able to get more square footage with a lower mortgage payment.
Talk with a real estate agent
If anyone knows what happening with the current housing market and your neighborhood, it's a real estate agent who specializes in your area of town. Don't be afraid to give one a call to discuss your options. The working knowledge an agent can provide could be invaluable!
Window shop
Even if your house isn't on the market yet, it doesn't hurt to window shop for a new home. Touring model homes and visiting communities will give you a good idea of what you can get for your money and what homes are going for in your area.
Ready to start window shopping online? See what's new near you »