We had the chance to learn about Sahil and Elizabeth's homebuying journey in Hayward, California. See what they shared with us!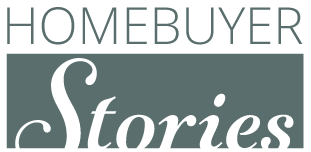 Tell us a little bit about yourself and what you were looking for in a new home.
My wife and I have lived in the Bay Area for the last 10 years. She's a designer for a San Francisco clothing brand, and I work for a private equity firm in Palo Alto. A few of our friends moved to the East Bay Area, and we got to see how pretty the location is. In thinking about relocating to this part of town, we came across The Promontory at Stonebrae and became really excited about buying a brand-new home in this thoughtfully designed neighborhood.
What made you choose your floor plan and what do you like about it?
We were actually more excited about the homesite than the floor plan; it offers a very high vantage point overlooking the bay. We get to see incredible sunsets. We love that the Erickson II plan has three stories and plenty of outdoor entertaining space. Being in our late 20s, hosting dinner parties and entertaining are a big part of how we spend our time. Each floor of our home turned out great, but we especially appreciate the openness of the third floor. It has a serious wow factor!
What was the best part of your homebuying experience?
Seeing our home being built from the ground up was amazing. It was fun watching the progress of construction, knowing that we would soon be building memories there. We were pleasantly surprised by how fun and calm the Home Gallery™ process was and appreciated how curated the options were. It was helpful to have a wide range of choices at different price points.
Was there a particular individual at Richmond American who made your experience great?
There were three! Sales Associate Eric was very supportive and truly became a friend of ours. Design Consultant Brennda was so welcoming and easy to work with. Superintendent Kelly was always on the ball and is a great guy who I've already played golf with since moving into our new home.
Would you recommend Richmond American to your friends and family?
Absolutely! I know that people can be apprehensive about purchasing a new home, but it really comes down to who you're working with. We felt great about the team, quality and transparency of the process. We're first-time homebuyers, and this customer service-oriented mentality was huge for us.
Will you consider Richmond American for your next home purchase?
We're thoroughly enjoying our home, but if we decided to look for another, we would definitely consider Richmond American again.
What advice would you give to someone who is thinking about purchasing a new home?
Ask every single question as it arises. This is a big part of making the experience exciting and fun instead of stressful.
Thank you for sharing your story with us. Enjoy your new home!
Discover our Bay Area communities.