1. You can tackle your wish list in lieu of a repair list
Picture this: You wake up on a Saturday with a plan of improving your home. You hang a piece of art on the wall and shop for that new coffee table on your wish list. Sounds pretty relaxing, right?
When you buy an older home, you may not get to this stage for quite some time.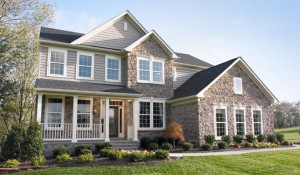 Your weekends will most likely be spent scraping popcorn off the ceiling, replacing the faucets or installing a bathroom fan. The quickest way to stop the renovation blues is to buy a brand new home. With a new home, you can trade your repair list for your wish list!
2. Storage for a new century
Sixty years ago, closets were smaller. Wardrobes weren't as large and people only tended to own a few pairs of shoes. Flash forward to the twenty-first century and things have changed! From holiday decorations to kids' toys, to simply larger wardrobes, the modern closet's needs have grown. When you purchase a new home, the storage areas will match the needs of the modern lifestyle. No more trying to cram your clothing into a 1950s-era closet!
3. Energy efficiency
Even small features can make a difference when it comes to energy efficiency. With an older home, you may be facing energy-sucking appliances, bad insulation and more. New homes are built tighter—and that's before you add in many of the energy efficient features available today.
4. Modern layouts for modern families
The great thing about new homes is they are designed for the modern lifestyle. Kitchens often overlook the family room so you can keep an eye on your kids—or your guests—while you cook. No more slaving away behind a stove while the rest of the crowd enjoys the game! Work from home? Many floor plans offer a separate home office. Have four kids? Add a loft for a play area.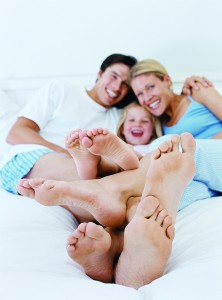 5. Design you love
One of the worst things about buying resale is having to settle for someone else's taste in decor. Even renovated homes may have different finishes and fixtures than you would have selected yourself. With a new home built from the ground up, you're in the driver's seat. At Richmond American, a design consultant can help you professionally match every texture and surface.
6. Safety
Asbestos, lead paint and lack of adequately placed smoke detectors are just a few of the things you may find in an older home. Put your mind at ease! With new construction, you won't have the hassle of adding and replacing items to bring your home up to current safety standards.
7. More time!
All of the inconveniences mentioned in the previous points above can be reversed on an older home. You can replace the insulation for greater energy efficiency. You can renovate the kitchen to make it match your tastes. You can even scrape the popcorn ceiling smooth. But when it comes down to it, do you want to spend time on that? Buying a new home can be an affordable option without all the hassle.
Tour a model home today and you could spend your weekends doing…what you want! Richmond American Homes has new home communities in 10 states. Start your search today.