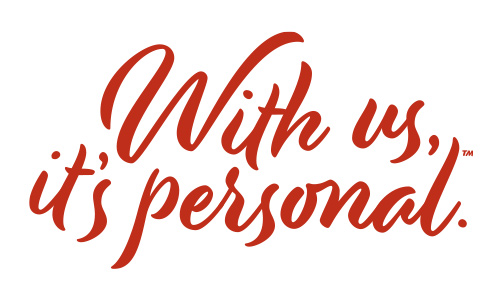 A home isn't complete without the right lighting! However, illuminating your dream home goes beyond just deciding which bulbs to use. Selecting and coordinating light fixtures is a necessary—and enjoyable—part of the home design process, but it's not always easy to know where to begin. From modern to traditional, recessed lighting to chandeliers, there's a multitude of styles and types of light fixtures available, and just as many questions about how to select them.
That's why we're here to answer your questions and shine a light on our top tips for coordinating light fixtures!
What are the different types of light fixtures?
It's important to first know the options available for these fixtures. The two primary types of light fixtures are task and decorative. Task lighting is very concentrated, and these fixtures are mainly used for practical reasons—their purpose is to provide the ideal amount of light for whatever you may be working on (cooking, crafting, reading, putting on makeup, etc.). Recessed cans are a common type of task light fixture.
Decorative lighting, as its name suggests, is primarily used for aesthetic purposes, and these fixtures often act as focal points for a room. We offer a variety of decorative lighting options for homeowners who build a home from the ground up, including pendant lights, statement chandeliers and more.
What factors should you consider when selecting lighting?
Coordinating light fixtures doesn't have to be a complicated process, but there are a few important questions you should ask yourself before making your decisions:
What overall style are you going for?
What does your furniture look like?
What is the purpose of the room?
How high are your ceilings?
How much light do you need/want in the room?
What other design elements will you have in the room?
Once you answer these questions, you're better equipped to narrow down the options.
What types of lighting fixtures work best in different types of spaces?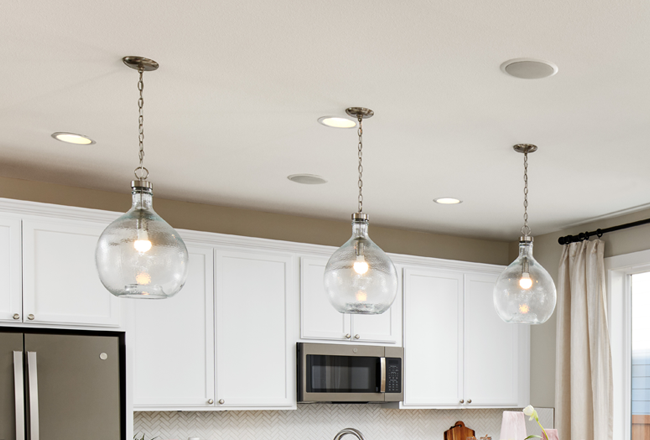 Task lighting, typically in the form of recessed cans, is best suited for any room where you'll be working, such as a kitchen, study or even a flex room. Decorative fixtures, such as chandeliers or pendant lights, can then be added for visual interest and to reflect your personal style. For rooms that aren't as utilitarian, such as a formal dining room, a statement chandelier will create the biggest impact as well as provide ambient lighting.
Bedrooms, on the other hand, are more personal, and the appropriate type of fixture might depend on the size of the room and the needs and style of the occupant—recessed cans, ceiling fan lights and even chandeliers could work in this space.
How do you choose a chandelier?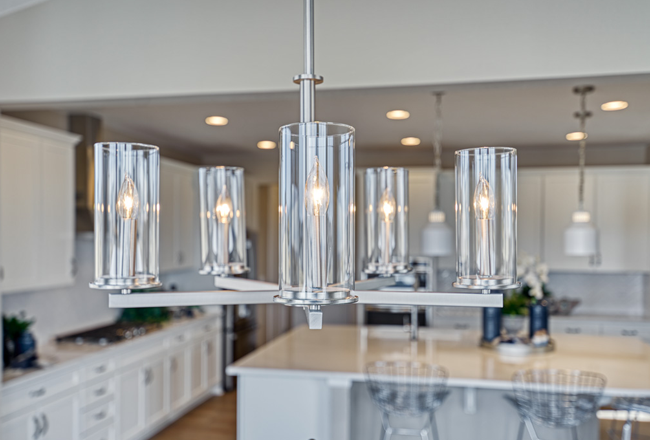 Chandeliers are the perfect decorative fixture to elevate the appearance of any room. When choosing a chandelier, you'll want to consider the shape and scale of the room and any accompanying furniture. If the chandelier is going over a table, for instance, you'll want to factor in the size and style of the table. A large chandelier will pair best with a sizable table (or other piece of furniture), while a vertical fixture will look better than a linear one over a round table.

Additionally, you'll want to consider the scale of the room this fixture is going in. Vertical fixtures, such as multi-tiered chandeliers, work best with high ceilings (10′ or taller), and smaller chandeliers make the biggest impact in a more compact room. Your light fixtures and your rooms should work in harmony, not opposition.
Do you need to match the metal on your light fixtures to your door hardware?
You want your design elements to complement each other, but not match exactly. In fact, too much of one metal can actually take away from the design elements and create a flat, static look. Our design experts recommend layering different metals to achieve more interesting and sophisticated appearance.
Are the design consultants at the Home Gallery™ able to assist with selecting lighting?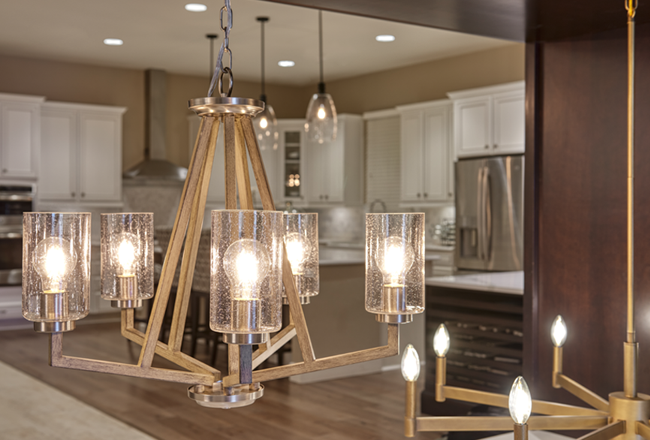 Of course! Our consultants are experts on home design and can help you create beautiful spaces, complete with the perfect light fixture. When you build a brand-new home from the ground up with Richmond American, you'll receive a complimentary consultation at one of our Home Gallery™ locations, which includes guidance on fixtures, finishes, flooring and more.
Looking for even more design inspiration? Check out our curated Pinterest boards or take a look at one of these quick reads from our blog:
Please note that light fixture options may vary by region.