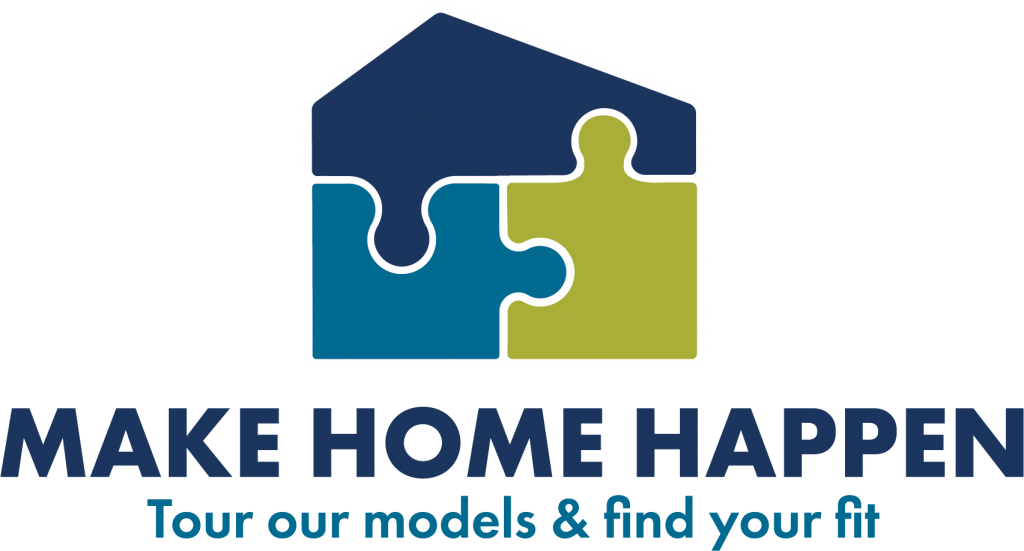 Building a brand-new house from the ground up gives you the freedom to find a home floor plan that fits your lifestyle. But with so many options to choose from, where do you even begin? This choice will be the foundation of all of your other design decisions, and unlike paint colors or furniture, it's a real challenge to change if you get tired of it. Don't worry—we've got you covered with a comprehensive guide on identifying your must-haves, dealbreakers and dream features, so you can confidently choose a floor plan that will work for you and your loved ones for years to come.
Getting Started
Whether you're a part of a growing family or a retired couple seeking a getaway space, your floor plan should complement your lifestyle and accommodate your current and future needs. Not sure what you want in a new home? Start by evaluating your reasons for moving: does your current house feel small and cluttered? Do you want an open layout instead of separate, defined spaces? Do you wish you had an "in-law suite," complete with bedroom, bathroom, living room and kitchenette, or more room for guests? Determining your current "pain points" and narrowing down the features you dislike can help you gain clarity on your vision of an ideal home.
Think through the details
Choosing the right floor plan is integral to enjoying your new home, so it's a good idea to make sure you have a clear idea of what you want before you start looking at all your options. Don't worry—this kind of research is a lot more fun than combing through textbooks. So, grab a pen and some paper and prepare to get down to the nuts and bolts of choosing a home floor plan with the considerations below.
Where do you currently spend the most time in your home? Do you all relax together in the living room, or does everyone head to their own space?
Do you entertain frequently? If so, an open-concept plan allows for cooking, chatting and lounging at the same time, while a formal dining room is more restrictive.
Do you require a dedicated workspace, like a tech center or home office, in your new home?
Is an outdoor living space like a covered patio on your wish list?
If you've ever been wowed by a home in real life, which features especially impressed you?
If you've seen a home and instantly hated it, what made it so unappealing? You will likely want to avoid these features when selecting your next floor plan.
Ranch-style vs. two or three-story
There are benefits to all three options, and the only "right" choice here is the one that works best for your lifestyle. Families with young children might prefer a ranch-style layout so everyone sleeps on the same level and there aren't any concerns over steep stairs. Single-story floor plans also mean no noise from upstairs foot traffic, and they can be easier to navigate for older adults.
Multi-story homes may offer more spread-out bedrooms and more privacy for family members. With two or more floors, in-law or guest suites can provide more seclusion than when all bedrooms are centralized, and sleeping space is further from the areas where you entertain. Two- or three-story floor plans can also provide scenic views that ranch-style homes may not offer.
Keep your sights set on square footage
No, square footage isn't the most glamorous or exciting aspect of considering a floor plan, but it might be the most important. To gain a sense of how much space you need and where you need it most, think room by room and consider your ideal layout.
Kitchen:
Do you want it open to the living and/or dining area?
Do you need lots of meal prep space?
How much cabinet space do you need? How about counter space?
Do you want a walk-in pantry? How about an island with seating?
Traditional ovens take up space: would you use a double wall oven more?
Bedrooms and bathrooms:
Do bedrooms need to be big enough to accommodate more than one bed, or will everyone have their own room?
Do you prefer dressers or a walk-in closet?
Do you want the owner's suite to have an attached bath? If so, would you prefer a single or double vanity?
How many people will be sharing these bathrooms?
Do you want a tub and a shower in every bathroom?
Functional and secondary spaces:
Don't forget to assess functional spaces, like laundry, linen and coat closets and storage. They're not top-of-mind when designing your dream home, but you'll likely use them on a daily basis. If features like a walk-in pantry feel like a "must", consider if they'll take away from needed storage space or significantly decrease the size of a powder room— you don't want to sacrifice livability for a few flashy features.
Next Steps
View interactive floor plans and options online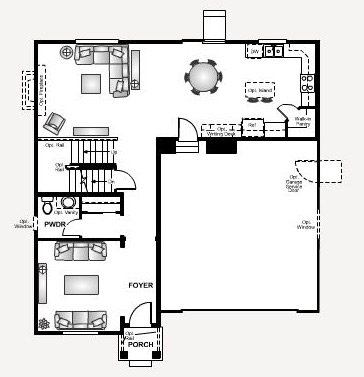 Many homebuilders post their floor plans online, and some have ways to filter their search results by the number of bedrooms, bathrooms and other key features you've decided on. At RichmondAmerican.com, for example, you can use interactive floor plans to see a home's various structural options, plan your furniture layout and even save and compare plans. Many floor plans also include a virtual tour so you can see how the home will look once it's built. You can also check out a range of video floor plan tours here, and filter by region. Prefer a live look? Explore a range of homes with our Facebook Live tours!
Tour model homes
Once you've narrowed down your options, visit models of the plans you're interested in and take pictures and videos of the features you like and those you might have questions about. Imagine where you would place your furniture, and bring a tape measure to make sure it will fit. Pay attention to the little things, like how far you'll have to carry your groceries from the garage to the kitchen and where you'll fold your laundry. It's amazing how much you can learn from a model home tour if you know what you're looking for.
Examples:
Closet space: If your current closets are already overflowing, make sure your new home offers significantly more space, especially if you're planning on growing your family.
Dining room/family room area: Will the living areas of the home accommodate your family and guests comfortably?
Furniture arrangement: Where will you place your television and your coffee table? Does the layout of the great room accommodate the size of your couch? Can you comfortably fit a nightstand on either side of your bed?
Doorways/hallways: Measure the doorways and the hallways to make sure your furniture will fit through.
Electrical outlets: Are outlets conveniently located (i.e. where your end tables will sit, behind potential entertainment centers, etc.)?
Plumbing: Is the bathtub faucet conveniently located? Do you have to reach over the toilet to run the water in the bathtub?
Garage space: Do you need extra work or storage space in addition to parking? If you're a road trip enthusiast, do you want an attached RV garage like our extra-tall UltraGarage™? Do you need more than two parking spaces?
Window orientation: Which side of the house gets sun during the day? Are there enough windows to let in natural light during the morning or afternoon?
Even if your builder doesn't have a finished model of the floor plan you want in the community you've chosen, chances are there's one at a nearby neighborhood. Any Richmond American Sales Associate or New Home Specialist can direct you to our closest model or quick move-in home that showcases a given plan. Find a community near you >
Remember, this is a chance to review not only a home's floor plan, but also your potential homebuilder's craftsmanship and attention to detail.
Preview your exterior options
Your new home's exterior should feel as much like home as your bedroom, family room or kitchen. Ask what exterior options are available for the floor plan and homesite you're eyeing. If possible, have your homebuilder show you finished examples so you'll know just how your home will look from the curb.
Compare customization possibilities
If you're building a floor plan from the ground up, it's sometimes possible to make adjustments. With Richmond American, buyers can personalize everything from flooring and fixtures to the number of bedrooms and garage bays, so you don't have to sacrifice wish list items just to fit a prescriptive floor plan. Are there any specialty spaces that you've always wanted, like a home gym, a decked-out game room or a private study? Our flexible floor plans empower you to design a home that inspires you every day, and you can do it all with step-by-step guidance from professionals at our Home Gallery™ design center locations—a complimentary service!
During your design appointment, you can peruse curated collections of flooring, cabinets, backsplash tile, paint colors and other home details, all professionally pre-coordinated to eliminate the guesswork and get great results. Browse pendant lights, faucets, cabinet doors and much more; all of our offerings were chosen for versatility and timelessness, intended to look just as stylish in 10 years as they do today. Our flexible floor plans also allow for structural personalization, giving you the opportunity to opt for a home office, a craft room and much more. Learn more about finding a lifestyle-friendly plan here.
Whether your heart is set on a ranch-style plan with an open kitchen, a three-story home with a terrace or a paired plan with a low-maintenance yard, you'll find what you're looking for in one of Richmond American's exciting home collections.
If your family needs permanent space for in-laws, our Modern Living™ Collection is a perfect choice, boasting a second master suite with options for a kitchenette, living room, separate laundry and private entry. Seeking something sleek and contemporary? The Cityscape Collection™ could be right up your alley, showcasing modern curb appeal, a main-floor balcony, a rooftop deck—and no shared walls!
Like this article? You'll love this free guide!
Get a floor plan worksheet, top model home touring tips & more