Buying a new home? Before you sign on with a home builder, make sure you've found the right match. Not all builders have the same priorities. The first step is to identify your buying style! Which description below best describes you and your family?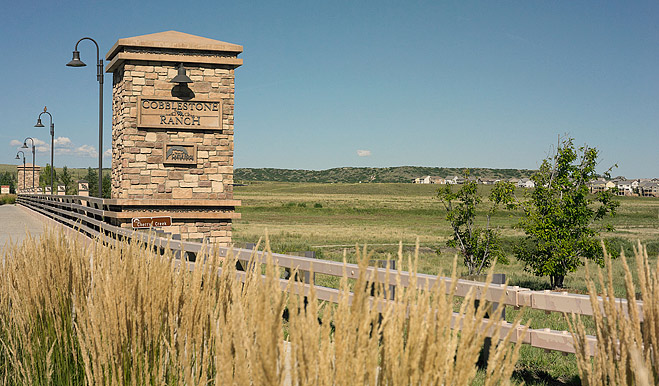 THE LOCATION-BASED BUYER
You know the zip codes and you're very aware of the real estate climate in your area. Whether it's the commute you love, area amenities or the school district, location is your number one priority. You may even be willing to sacrifice square footage or other wish list items to be in a place you love.
Tips for the location-based buyer:
Find a real estate agent specializing in your area of town. You'll want someone who understands regional pricing and market fluctuations. This type of agent will know the local home builders and can point you in the right direction.
Take note of home builder signs in the areas where you want to live. Write them down when you see them and check out the builder websites later for more information.
If it's the schools keeping you in a specific radius, be sure to call the school district to verify which schools feed into the neighborhoods you are considering. Aggregate websites like Zillow and Trulia often list the closest school, but that may not be the one children living in the community attend.
Location, location, location! Find the right community for you now at RichmondAmerican.com.
THE FLOOR PLAN FANATIC
You've either owned a home before, or you just know what you want! Whether it's a 3-car garage, a main-floor master bedroom, or a formal dining room, you have several no-budge items on your wish list. Location and other factors may still be a priority, but floor plan is #1!
Tips for the floor plan fanatic:
Find out which builders offer "flex space" or the ability to choose structural options. Though these options are usually only available when building from the ground up, not all builders offer the kind of floor plan personalization you may want.
When touring model homes, pay attention to the "little things" that make living in the home easier. Will your kind size bed and two nightstands fit in the bedroom? Can you walk around the dishwasher when it's open? Be sure to take along a measuring tape!
Not sure which questions to ask when touring models? Get our free guide, How to Choose the Right Floor Plan For Your Lifestyle.
THE DESIGN DIVA
You've been dreaming of a particular paint color or countertop style for years. The floor plan and location of your home are important, but for you, it's all about creating a beautiful home that reflects your style. If you're on Pinterest, your boards say it all!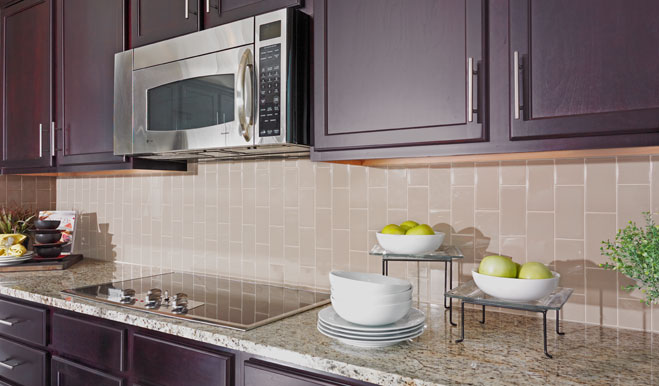 Tips for the design diva:
Warning! There are homebuilders that don't let you choose your finishes or only offer a handful of design selection options. If design is a deal-breaker for you, make sure to ask about your choices up front.
If you love design, but aren't an interior designer by profession, ask if the builder offers complimentary professional design assistance. You don't want to get stuck trying to match your floors to a paint color in a dark warehouse on a 10-minute timeline.
Design is important to Richmond American. With us, it's personal!™ Watch this video about our Home Gallery design center for more information.
THE SHORT TIMELINE BUYER
You like the idea of living in a brand-new, never-been-lived-in home, but you need to move fast! Maybe someday you can see yourself building from the ground up, but right now, time is of the essence. You need a beautiful new home ASAP.
When searching home builder websites, look for quick move-in homes, quick delivery homes or inventory homes. These homes are typically brand new and in the final stages of construction.
Before you waste time touring model homes in a community, call and ask the sales associate how many homes are ready for move-in within your timeline.
Is the model home for sale? Be sure to ask if and when the model home will be on the market. If the community is near close out, the model home may be available on a shorter timeline.
On a tight timeframe? Call a New Home Specialist at 888-500-7060 or search quick move-in homes near you now »
You may not fit into any of these categories. Many homebuyers may be combination of two or three of these buyer types. The key is to identify your priorities and make sure your home builder is prepared to meet those needs. For more information, consult our Comparison Shopping Guide—now available at RichmondAmerican.com.