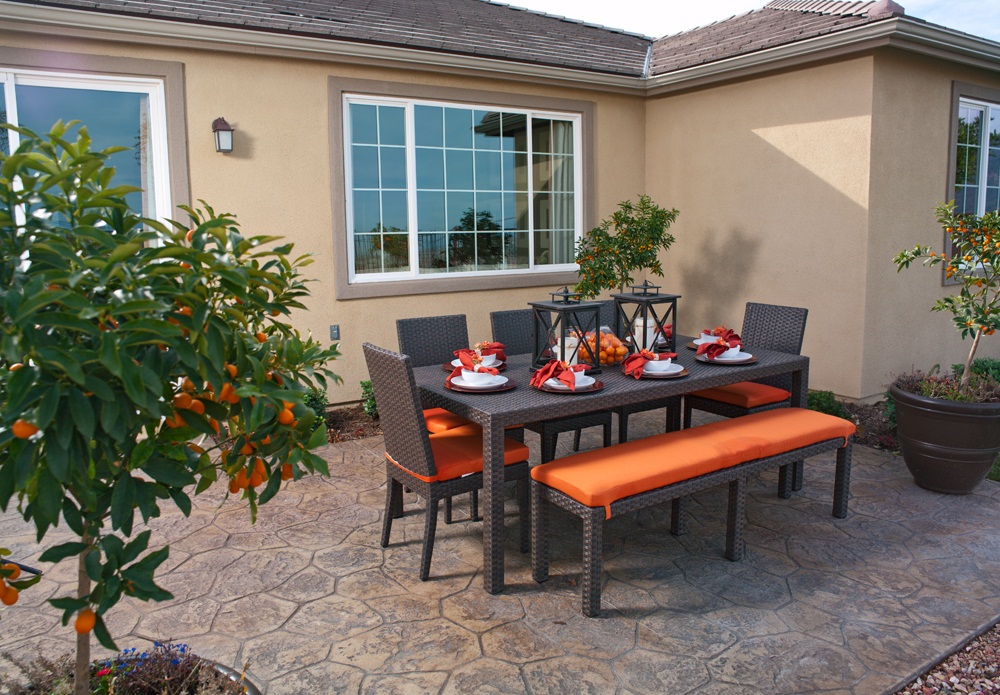 Spring and summer are prime times for enjoying your outdoor spaces. Is your yard ready? Whether you're moving into a brand new home or just ready for a backyard makeover, a professional landscaper can help you create an outdoor escape that's just right for your family. Here are four things to consider before you start asking for estimates:
1. Set your budget.
How much you want to spend is largely a personal decision, but a general rule of thumb is to spend five to ten percent of your home's value on landscaping. You may choose to spend less, but if you spend much more, you may not see a return on your investment when it's time to sell. If your dreams exceed your means, ask your landscaper about doing the work in phases or performing some of the labor yourself.  
2. Think about how you would like to use your yard. 
Depending on how much space you have, and the budget you have to spend, you may be able to customize the layout of your backyard to fit the ways you'd like to use it.
Love to barbeque? Consider how much seating you'll need, where you'll position the grill and what you'll do for entertainment during the party. That may help you decide how large your patio should be, what kind of furniture you'll want, how much shade you'll need and whether you should look into home technology, like an outdoor sound system. 
Have children or pets? Kids from toddlers to teens can benefit from outdoor activities. If you need lots of space for play, sports practice or a game of fetch with your four-legged friend, you might want to devote the majority of your yard to a healthy lawn. Not only is it comfortable to run on, but it's also more durable than flowerbeds and other plantings. Other child-centered considerations: 
Be sure to think carefully before adding fun features like a sandbox, swing set or tree house. If they will see a lot of use, that's great. But, they may not be worth the expense and upkeep if your children will only use them seldomly or grow out of them in just a few years. 

Keep safety in mind when you're picking plants and other features. Many common plants are beautiful but toxic to cats and dogs, and even to young children. Pools and other water features can be excellent additions to your yard, as long as you secure them properly.    
3. Consider plant maintenance and sustainability.
Is gardening a hobby or a chore? If you don't enjoy yard work—or just don't have the time—consider using low-maintenance plants. Talk to your landscaper about your options, and be sure to ask about the water requirements of any plants they recommend. It's easy to fall in love with flowers, trees and turf that need extra work to look their best, so make sure your contractor knows from the start what your maintenance expectations will be. 
If you live in an arid region of the country, xeriscaping may be an attractive option for you. This water-wise style of landscape design needs little to no irrigation or maintenance.  
4. Check your local rules and regulations.
Before you undertake any major changes to your property, be sure to look into your local laws, HOA rules and other regulations, and check with your utility provider. You may have to get approval for certain types of additions, like an irrigation system or a gazebo, and you'll want to find out if there are any gas or power lines running under your property before anyone starts digging. 
Looking for more tips and inspiration? Try these resources:
How to Hire Landscaping Contractors (HGTV Remodels)
Budgeting for a Landscaping Project (HGTV Remodels)
Backyard Design Gallery (Houzz)
Online Garden Planning Tool (Better Homes & Gardens)
Backyard Design Style Finder (HGTV)
Keep following our blog for more decorating ideas and other homeowner resources!