We all want to live where we'd like to retire, but many of us don't exactly know yet where that is. Should it have beaches or mountains, skiing or surfing, a dry or a humid climate? Decisions, decisions, decisions.
Fortunately, with over 35 years' experience exploring (and building in!) great places to retire from coast to coast, we've got a few suggestions you may not have considered before. We've capped this list at 6 amazing locations from states we currently build in, but we have plenty more favorites for you to explore in our Best Places to Live series.
ARIZONA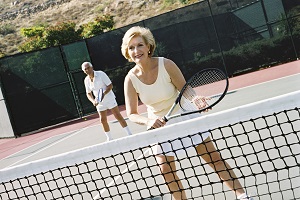 Cave Creek: Teeming with outdoor recreation and less than an hour's drive north of Arizona State University and Scottsdale, Cave Creek is up-and-coming while still delightfully small-town, with a population of just over 5,000 that's proud of preserving its Old West heritage. Take, for example, that as recently as 2009, Cave Creek settled a draw in a local election with a game of chance.
Explore communities in Cave Creek »
CALIFORNIA
San Elijo Hills: Set amid the breathtaking hills of San Marcos, San Elijo Hills is a burgeoning town and natural playground, with mile upon mile of open space and hiking trails offering up idyllic views of mountainscapes and the Pacific Ocean. If you're still raising a family, San Elijo Hills is conveniently located within the high-achieving San Marcos Unified School District. Residents also enjoy the walkable town center with its laidback, neighborly vibe.
Explore The Summit at San Elijo Hills »
COLORADO
Fort Collins: A thriving college town in Northern Colorado with enviable natural attractions and a distinct cultural identity, Fort Collins is one of the Front Range's well-established gems. Home to Colorado State University, Horsetooth Reservoir, a host of well-renowned breweries and a top-notch Old Town area that once served as the blueprint for Disneyland's Main Street USA, Fort Collins is a city that keeps getting better with age.
Explore Mail Creek Crossing in Fort Collins »
FLORIDA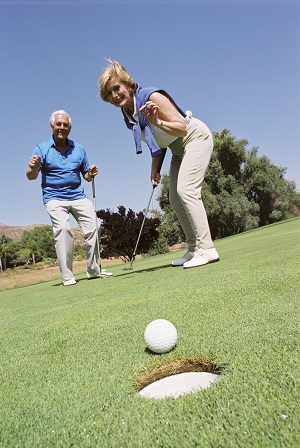 Ponte Vedra Beach: The seaside community of Ponte Vedra Beach lies in between Jacksonville and historic St. Augustine. Among the many things it's considered a destination spot for is that quintessential pastime of the well-tanned retiree: golfing. Famously home to TPC Sawgrass, which hosts the PGA's Players Championship, Ponte Vedra Beach also boasts a variety of other top-notch courses in the area. Plenty of sun, watersport and golfing with easy access to dining and shopping—it's everything coastal retirement should be.
Explore The Enclave at Ponte Vedra Beach »
NEVADA
Henderson: Less than an hour's drive south of Las Vegas, Henderson has earned its bona fides as a desirable city in Nevada that's low on crime with a high quality of life. Forbes has named Henderson both a best suburb for retirement  and one of the safest cities in the US.
Explore our communities in Henderson »
UTAH
Lehi: Ranked on NerdWallet's best cities for homeownership in Utah, Lehi is the Beehive State's sixth-oldest city, and hence comes packed with all kinds of fascinating history. For example, you can visit where the Pony Express once ran through the area. Located where Utah County borders Salt Lake County, Lehi is well-positioned for access to a variety of area amenities, including the Thanksgiving Point complex, Utah Lake State Park and the Salt Lake Valley just to the north.