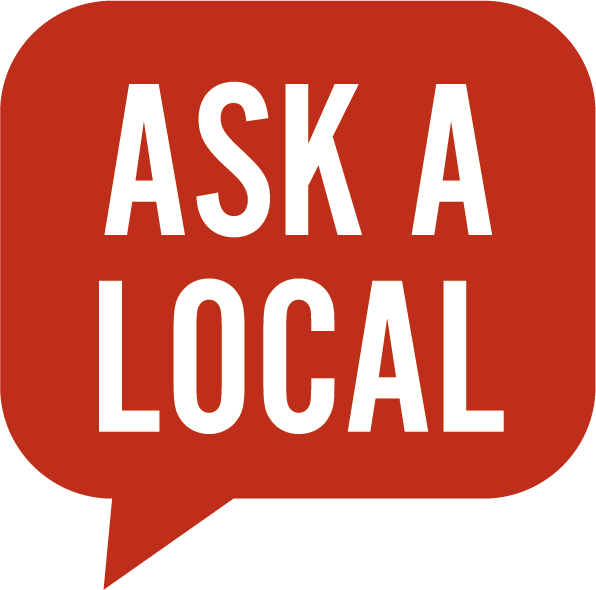 So, you're starting your house hunt—congratulations! Searching for your dream home is an exciting and rewarding process, but you may have some questions about the different timelines and types of home listings available. We're here to walk you through the various options you might find on our website.
For homebuyers who want to build from the ground up, the first step is selecting your homesite and floor plan. But, what if you're looking for a home that's already underway? That's when you'll want to look at Active Listings! Depending on the region and the community, Active Listings on our site may include homesites and homes in a variety of build stages, from pre-planned sites to completed models that are move-in ready.
Keep reading for an overview of the different homes and homesites you'll find listed on our site!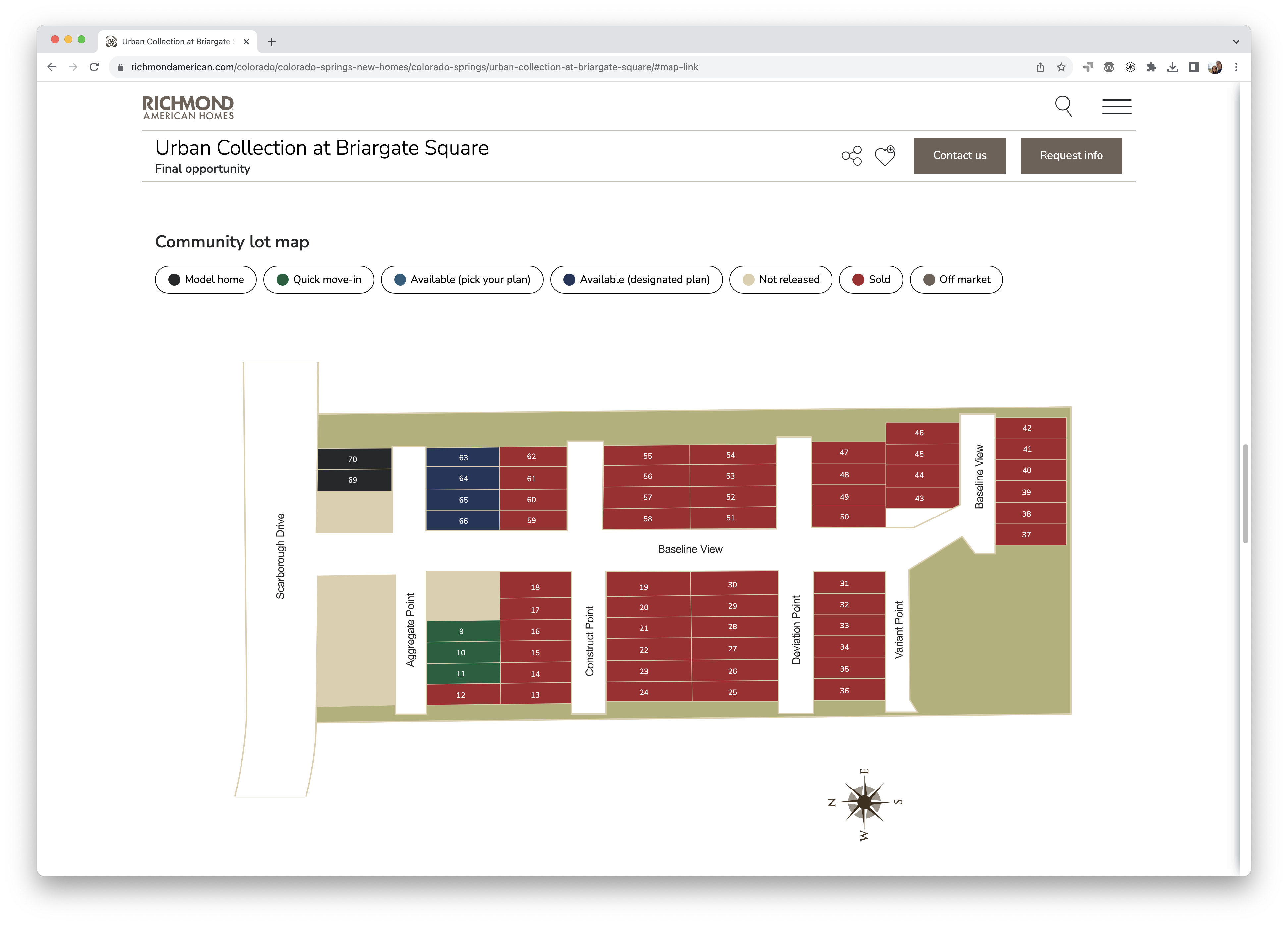 Pre-planned homesites
These are typically pre-permitted lots, which means permits have already been submitted and construction may begin sooner than sites that aren't pre-planned. On our website, these may be flagged as "Ready to build!" on our Active Listings pages and may be labeled as "Available (designated plan)" on the site maps (see reference map above).
The floor plan and structural features are already chosen for a pre-planned site, but the build process may still be early enough for you to personalize some design elements in the Home Gallery™.
Homes under construction/completed
Not everyone can or wants to wait for their home to be built from the ground up, which is why we also offer homes that are either already under construction or completed and ready for move-in in most areas. These are listed on the site as early construction homes, quick move-in homes and models for sale.
Early construction homes
Construction has already begun for these homes, but they are still early in the build process. Although structural features have been selected, you may have the chance to choose some design options at the Home Gallery™. This is a great option for those who have a lease ending in a few months, or someone who wants a little more time to pack.
Quick move-in homes
As the name suggests, quick move-in homes are either completed or almost completed and can often close within 60 days, making them perfect for homebuyers on a shorter timeline.
We've created a handy drop-down menu to help you find quick move-in homes in your area. Simply select your region from the menu below, then start browsing! Be sure to check the estimated availability date at the bottom of each listing—homes that are already completed are labeled "Available now."
Models for sale
You'll notice that we also have some model homes listed for sale on our site. These homes are already completed and can often close within 60 days. Because they're finished models, all of the structural and design options have been selected by our professional design experts.
A note on personalization
Many of our homebuyers choose to build their dream home from the ground up, so they can personalize everything from fixtures to finishes and beyond. This process allows you to design a home that truly reflects your personality, with hundreds of options available at our Home Gallery™ design centers.
The earlier a home is in the construction process, the more personalization opportunities available, but options will vary by the home, the community, the region and the build stage. Our sales associates are best equipped to answer any questions about structural and design selections for each type of listing. Learn more about our Home Gallery™ design process here.
Need help navigating all these options?
Contact a local New Home Specialist! They can home in on the right fit for your needs, budget and timeline.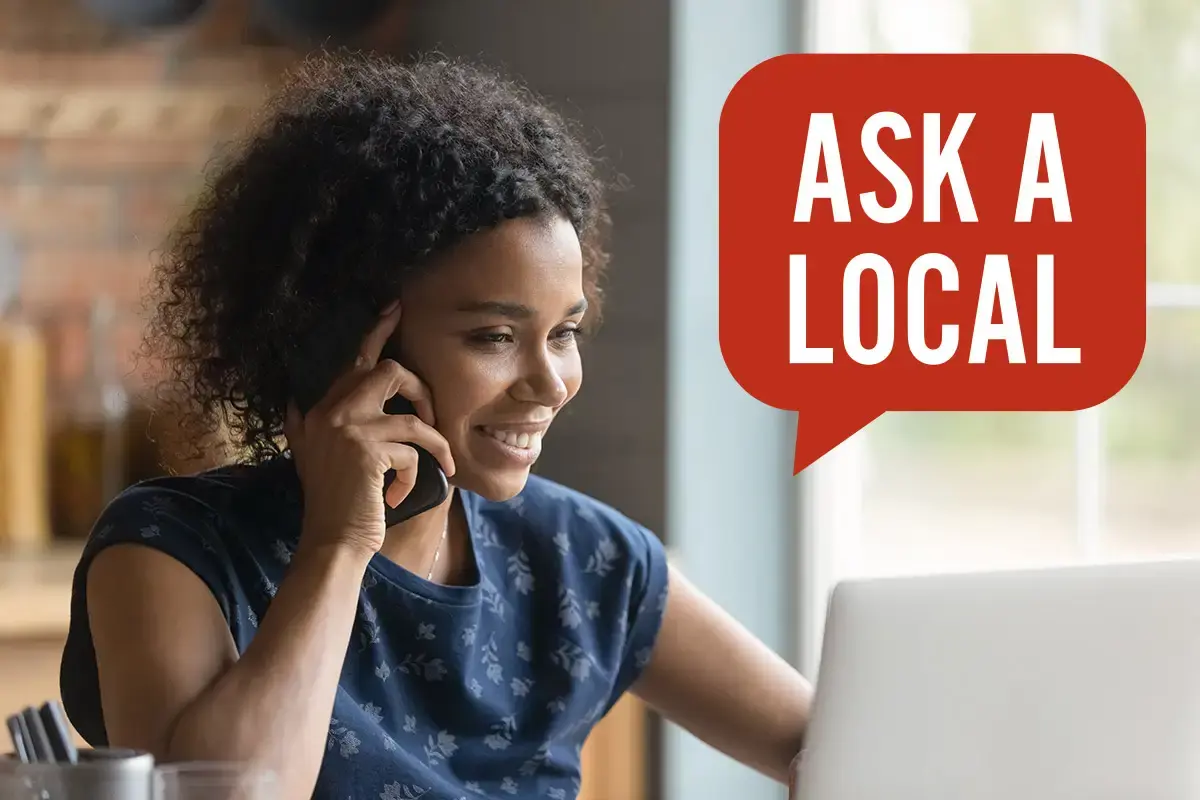 Also curious about different floor plans?
We have a guide for that!