When it comes to personalizing your new-construction home, selecting kitchen cabinetry is usually at the top of the list. Not only do the cabinets set the stage for your kitchen's style, but their function is key to creating a space where you'll be happy to whip up meals for years to come. If you've purchased a Richmond American home, the following factors are musts to consider before your design appointment.
Door style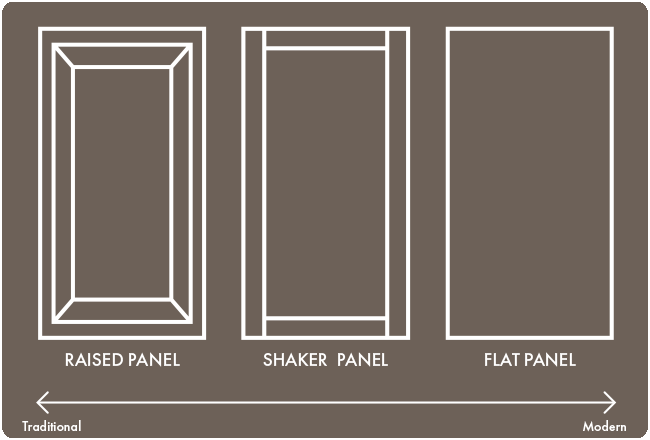 One of the first things you'll want to think about when evaluating kitchen cabinet options is the style of the doors. Not all design center experiences are created equal, but at Richmond American's Home Gallery™, you'll have the opportunity to select from traditional and modern doors—and everything in between. The simpler the panel, the more modern the design.
Finish and color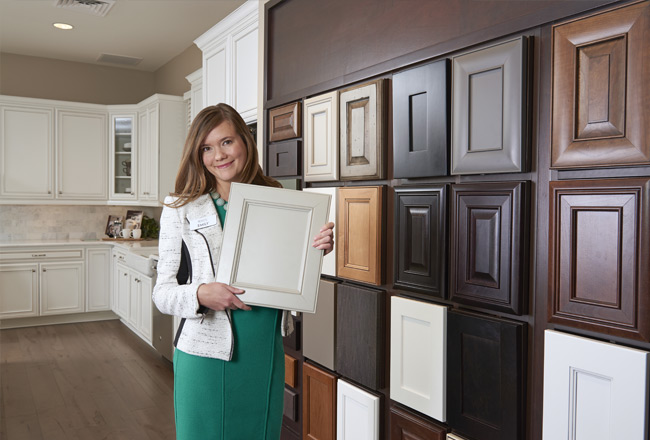 It's not uncommon for homebuyers to feel very strongly about the color and finish of their cabinets. Even when a buyer walks into our Home Gallery™ without doing much research on plumbing fixtures or lighting, the kitchen cabinetry has probably entered their mind. And for good reason! Cabinet finish can drastically change the look and feel of your kitchen. Whether you prefer a stained hardwood, a classic white or something in between, we suggest you forget chasing the trends and choose something you're sure to love for the long haul.
Hardware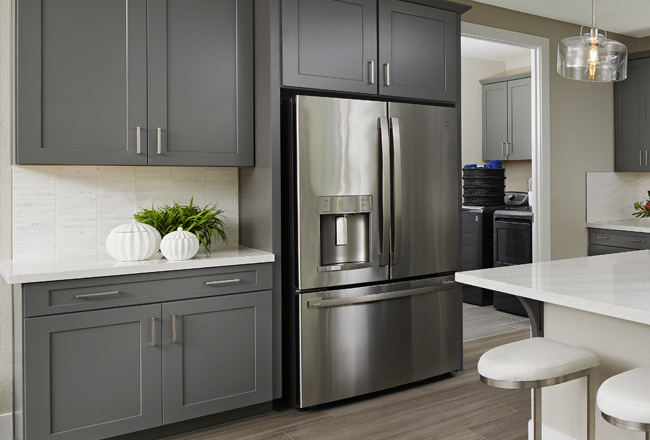 Some might call the drawer pulls and cabinet knobs the jewelry of your kitchen. Not only is the hardware functional, but it adds polish to your space and gives you a chance to express your design style. Whether you select brushed nickel, brass or matte black, your hardware choice will make your kitchen design complete. Can't decide? If you choose Richmond American to build your home, you'll have the opportunity to work with a design consultant to make sure all your selections are professionally matched to suit the overall aesthetic of your living space.
Organizers
In all the effort to beautify your space, don't forget to think about the functionality of your cabinetry. Start planning where you might put your pots and pans, your flatware and more. Richmond American homeowners will have the option of adding roll-out organizers and trash pull-outs to make using your kitchen a breeze.
Be prepared for your design appointment
Our design road map helps you know what to expect when it comes to personalizing your new living space.