As the title of the popular HGTV show "Love It or List It" suggests, you have two options when your house no longer feels like home: renovate it into a space you can love, or list it for sale and move on. Whether you've outgrown your current home or are simply looking to upgrade, consider these four factors before you commit to renovating or selling: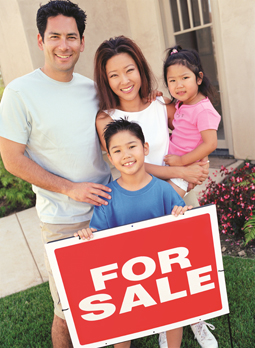 Time
When considering whether to renovate your home or relocate, remember that renovations generally take months to complete. Renovations will inevitably require a great deal of energy and patience, and could take longer than your budgeted time frame due to unforeseen issues that arise during construction. If your stress level rises at the thought of living in a construction zone for an unspecified amount of time, or if you're looking to be in your dream home by a certain deadline, renovation may not be the best route for you. Consider moving as an alternative, as it can usually be accomplished on a much shorter timeline. Even some brand new homes, known as inventory homes or quick move-ins, can be moved into in as little as 45 days!
Want to start enjoying your dream home as soon as possible? Search your desired region at RichmondAmerican.com and select quick move-in homes under the home status tab to get started.
Location
If you're lucky enough to live in a neighborhood you love, within a stellar school district and just minutes from your workplace, a remodel is likely your best option. On the other hand, if you've always wanted to live in that charming neighborhood across town, you might want to seriously consider a move. Even if your home was ideal when you purchased it, chances are your circumstances have changed since you first moved in. Those with young children may be looking to move into a better school district, and those with new jobs likely want to minimize their morning commute.
Sites like Trulia and Zillow allow you to search for new homes based on your desired neighborhood, and include information on area schools and local amenities.
Space
Before you knock down any walls or pack up, consider what changes you would have to make to your current home to make it more livable. If you would be happy with a kitchen extension or added bath upstairs, it may make more sense to renovate. But if you'd need additional bedrooms or a substantial increase in square footage, it could be more economical to move. Newlyweds and growing families in particular should envision their long-term home needs, which may require more space than their current house provides. New construction is a particularly attractive option, as it allows you to personalize your layout to suit your lifestyle needs. If you do choose to remodel, proceed with caution: you may not recoup your investment in lavish additions that are significantly over the neighborhood affordability threshold.
Focus your new-home search by number of bedrooms, square footage and more with our Advanced Search at RichmondAmerican.com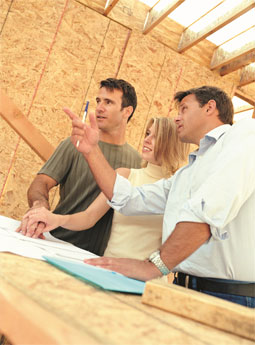 Professional Opinions
If you're deciding whether to love it or list it, definitely be sure to consult the professionals. A real estate agent with experience in your market can give you an idea of what it would take to put your home on the market, your home's listing price and how much your new dream home might cost. Enlist professionals, such as a general contractor or architect, to determine whether your renovation plans are structurally viable, and to give you an estimate of the total cost. You'll also want to contact local HOA and community authorities to obtain a list of building restrictions that may limit the scope of your remodel. You may find that you need to purchase building permits, which factor into your renovation costs.
Looking for more resources? Contact contractors and view renovation tips from experienced professionals at renovationexperts.com, and view our article for advice on selecting the right real estate agent to suit your needs.