Colorado is popular among new homebuyers, and not just because it boasts over 300 days of sunshine a year. The Centennial State is celebrated for its rich history, diverse geography, booming economy, thriving arts scene and seemingly endless array of recreational opportunities.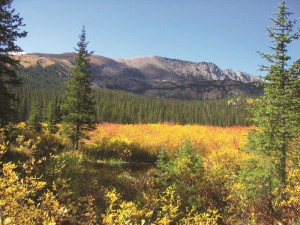 But planting roots in Colorado doesn't have to mean residing in a major metropolitan area like Denver, Boulder or Colorado Springs. If you want to avoid the hustle and bustle of the big city and enjoy a slower, more relaxed pace of life, consider the charming town of Mead.
Occupying only a few square miles, Mead is truly a small town. But what this hidden gem lacks in space, it makes up for in scenery. Mead's peaceful country backdrop and spectacular mountain vistas rank among the most impressive views colorful Colorado has to offer.
But Mead is not just another pretty face. The town prides itself on education, and state-of-the-art Mead High School opened in 2009 to service students from Mead's existing elementary and middle schools. Students of Mead High enjoy challenging courses and a wide array of athletic and extracurricular programs—all on a sprawling 64-acre campus, conveniently situated just south of town.
Life in Mead holds the promise of potlucks and picnics and wide open spaces. But residents don't have to venture too far to enjoy amenities such as shopping, dining and recreation. Located approximately 35 miles north of Denver, Mead offers an easy commute to the capital city as well as nearby Boulder, Longmont and Ft. Collins.
If you're thinking about buying a new home in Mead, consider the following exceptional Richmond American community:
Coyote Run [SOLD OUT]
New homes from the $300s
Up to approx. 3,150 sq. ft.
View community