With the purchase of your new home, it's wise and often even mandatory to protect such a large investment with different types of insurance policies. Read on for our quick guide to the main types of insurance policies you might encounter and why you may need to purchase them.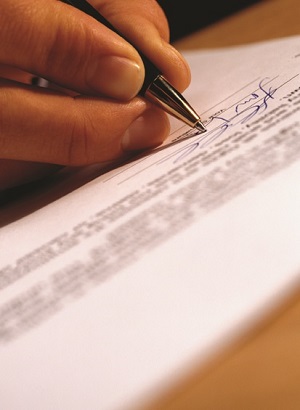 HOMEOWNERS INSURANCE
Homeowners insurance is designed to protect you financially by providing money for repairs in the event your property sustains damage. This could include damage from fire, lightning, windstorms, hail, explosions, smoke, vandalism and many types of theft.
If you finance your new home, the lender will require that a homeowners insurance policy be purchased at loan closing. The lender will also establish an escrow account to collect the monthly premium you will pay with your monthly mortgage payment.
However, if you obtain your home without a mortgage—perhaps by paying cash or inheriting it free and clear from a relative—there's no law that says you have to purchase homeowners insurance. You may also cease paying homeowners insurance when your mortgage is fully paid off. Nevertheless, the risks and cost of your home suffering a catastrophic event without insurance far outweigh the marginal savings you would accrue by forgoing monthly premiums.
Add-ons to homeowners insurance
You may also be required to purchase add-ons to your homeowners insurance policy for coverage against potential natural disasters in the area where you are buying. For example, if you purchase a new home in certain areas of California, you may be required to add earthquake insurance. Or if your new home is located in a FEMA designated flood area, you may be required to purchase flood insurance.
Click here for more on the blog about homeowners insurance »
Or contact our affiliate, American Home Insurance Agency (AHI), at 888-325-8108.
MORTGAGE INSURANCE
Mortgage insurance is often required by lenders to provide financial shelter in the event that you default on your loan. Mortgage insurances are generally paid down with monthly premiums, but in some cases can also be paid in an upfront lump sum. There are two main types of mortgage insurance.
Conventional Financing:
When the down payment on your new home is less than 20% of the appraised value or sales price, your lender will require you to have private mortgage insurance (PMI). A mortgage insurance policy protects the lender in case you default on your monthly payments. Once the loan to value of your home reaches 80% of the original appraised value, you may be eligible to have your mortgage insurance cancelled.
FHA Financing:
When financing your new home with an FHA loan, upfront mortgage insurance and annual mortgage insurance are both required since you only have to pay a 3.5% down payment. The amount of the insurance is calculated based on loan to value and loan term. The upfront mortgage insurance can be financed into the FHA loan amount. The annual mortgage insurance amount is divided by 12 months and is paid with the monthly mortgage payment.
For more information, contact our affiliate, HomeAmerican Mortgage Corporation (HMC), at 866-400-7126.
TITLE INSURANCE
Title insurance protects against possible losses from a defective title, which could result from title faults that occurred before you owned the property, such as unpaid liens, encumbrances, taxes, and the possibility that an undisclosed third party may still have a rightful claim to the property. There are two main types of title insurance policies.
Lender's policy
This type of policy is generally required by lenders, and it serves the purpose of protecting the lender in the event that any trouble arises with the title. It does not protect the buyer, though you are responsible for the cost of the policy. Unlike most insurances that are paid in monthly premiums, this is often a one-time upfront payment. Depending on the terms of your loan financing, this payment may get rolled into the overall cost of your home purchase.
Owner's policy
Whereas a lender's policy only protects the lender, an owner's policy serves to protect the homebuyer. Like a lender's policy, this is also generally paid as a one-time, upfront premium. An owner's policy remains in effect for as long as you own an interest in the home.
Click here for more on the blog about title insurance »
Or contact Richmond American's affiliate, American Home Title and Escrow Company (AHT), at 303-426-0990.
---
Find more insurance information on our blog under Insurance.
For other tips to help you navigate homeownership, get our free First-time Homebuyer Guide!