Afraid you've missed the best rates? Good news: They're still great! See how this year's mortgage trends stack up against historical averages.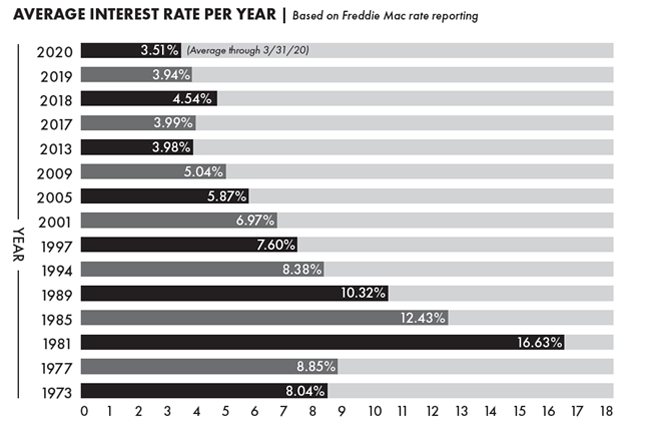 The takeaway: Rates may fluctuate from week to week, but in general, it's a great time to buy a new home. Concentrating on factors you can control (your savings, your credit score, your employment record) may help more than waiting for a lower rate.
Contact a loan officer at HomeAmerican Mortgage Corporation for more information about financing options and loan offers: 866.400.7126.