Roses are red, violets are blue…isn't it time to try something new? If you've been struggling to come up with a creative gift idea for Valentine's Day, this list is for you.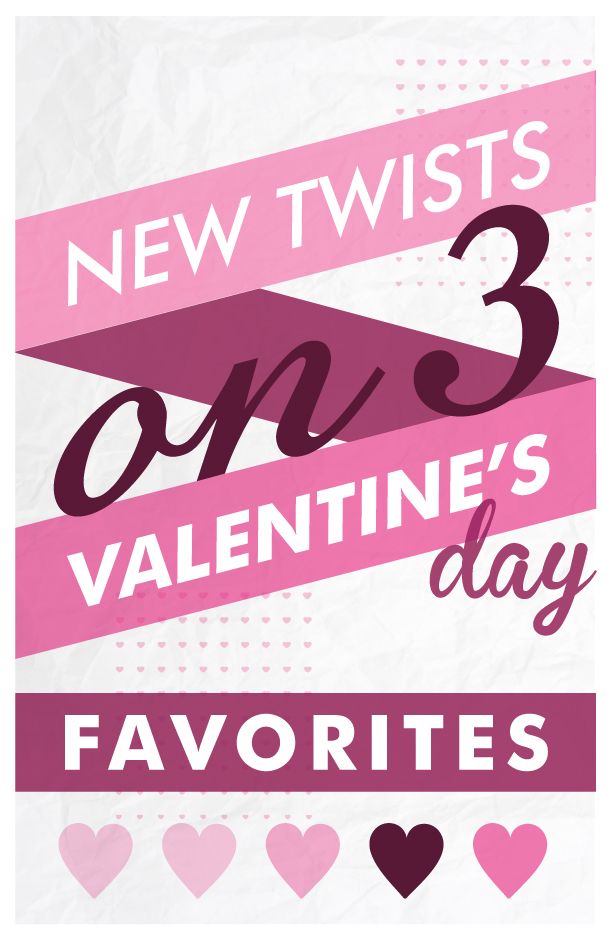 Let's talk conversation hearts. 
There's nothing more iconically Valentine's Day than conversation hearts, but they're not the tastiest of treats. The folks at theKitchn have found five flavorful ways to reinvent this classic candy.
Everything's coming up roses.
If roses are what your sweetheart wants, then by all means, don't disappoint! However, if you're looking for a fresh take on a fresh flower bouquet, you have a variety of store-bought and homemade options. For the sweet-toothed, there are cookie bouquets, cake pop bouquets and other Edible Arrangements®. Want to make a more lasting impression? Try handcrafted paper flowers or live plants.
The best bouquet, however, is one that reflects your valentine's own personal tastes—whether that's a favorite flower, an assortment of teas, or something as simple as warm, comfy socks.
Think outside the box (of chocolates).
It's hard to go wrong with chocolates, assuming your significant other likes them. But, you can put a creative spin on this old standby by changing up either the chocolates or the box.
The chocolate: Chocolate isn't just for candy anymore. Today, you can find chocolate in everything from soap and candles to wine and pasta. If you have a chocoholic on your hands, here's your chance to get creative!
The box: The classic heart-shaped candy box can hide a variety of romantic surprises. Instead of chocolates, fill the inside with something that will appeal to your loved one's interests:
An assortment of paints for an artist
Embroidery flosses for a stitcher
Ear buds and other mp3 player accessories for a music lover
Memory cards or USB drives for a technophile
Golf balls and tees for a golfer
Fresh herbs or spices for a gourmet
Other little indulgences like bath salts, lip balms or nail polishes
Remember, there's nothing more romantic than a gift that shows how well you know the person you love!