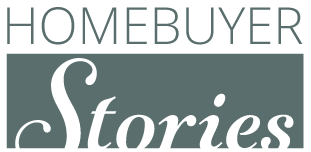 We had the pleasure of with speaking with Cody about his and Ashley's homebuying journey. See what this Phoenix couple loves about their ranch-style Deacon home at Tuscano.
1) Tell us a little bit about yourself and what you were looking for in a new home.
My wife, Ashley, and I were ready to start a family and wanted to find the right home for this new journey. I'm a car person and needed a large garage with storage space and room for multiple vehicles. As far as the house itself, we were looking for a single-story, three-bedroom house with a little extra space for a growing family.
2) What made you choose your floor plan and what do you like about it?
Our previous house was built by Richmond American, and we loved it! It was probably a little too big for us and had two stories. We felt a ranch-style floor plan would fit our needs better. We're way more efficient with how we use the space in our new home. We love the privacy of the master suite and that the master closet connects directly to the laundry room.
3) What is your favorite room in your new home?
The study because I work from home. In the evenings, we like watching tv there as well. It's cozy.
4) We noticed that you purchased an RV garage floor plan. Are you using the extra garage bay to store anything in particular?
I have a project car that I'm always toying around with. I keep tools and work benches in the garage. When I saw Richmond American was building RV garages, buying a new home was an easy decision for me.
5) What was the best part of your homebuying experience?
The employees have been great to us. We liked working with the sales team. The Home Gallery was the best part. We've been through the design process twice now, and getting to pick our specific wants and needs to fit our budget was so much fun. Our design consultant was extremely patient and was able to help us create our dream home. She was deliberate about showing us options that we would like and was a helpful neutral party.
6) Would you recommend Richmond American to your friends and family? What would you tell them?
Yes! I've actually recommended Richmond American Homes already. We have two friends that purchased in our neighborhood and even bought the same floor plan as us! It's interesting to see the similarities and difference between the homes.
7) Will you consider Richmond American for your next home purchase? Why?
Most definitely! Both this purchase and the previous one went smoothly. Richmond American has been great to work with.
8) What advice would you give to someone who is thinking about purchasing a new home?
The biggest advice I have is not to exclude a brand-new home from your options. For our first house, we were looking at resale homes and happened to drive by a Richmond American community. We went in and looked at the model homes and were very impressed by the personalization options.
We also made sure there was nothing else in the market that fit our needs. Whenever we looked at other houses, the Richmond American floor plans seemed to make the most sense for our lifestyle. It's the most perfect home we could have imagined for our family.
Thank you for sharing your story with us; enjoy your home!
Ready to discover your dream home? Explore our UltraGarage® communities!