Discover the easygoing lifestyle and adventure in Portland
Not many parts of the U.S. have an entire show fashioned around the lifestyle of its city. But Portlandia isn't like any other place in the country! Known for its eco- and health-conscious mindset, Portland is a progressive place to lay down roots. When you're ready for a new home in Portland, we're ready for you too!
Must-see attractions
The City of Roses is not wanting for things to do. Visitors and residents alike can enjoy attractions across the city. Here are just a few of the standouts.
Portland Rose Garden
You don't have to be a gardening aficionado to appreciate the sights and scents at the International Rose Test Garden in Portland. Affectionately referred to as the Portland Rose Garden, the paths in this beautiful venue feature over 650 varieties of roses. Founded in 1917, this is the oldest public rose garden in the United States. Be sure to stop by the gift shop!
Portland Japanese Garden
Right next door to the Rose Test Garden is another garden that is not to be missed. Portland's Japanese Garden provides and urban oasis of paths, streams and foliage aimed at expressing the tranquility and tradition of the Japanese culture.
Powell's City of Books
A trip to Portland isn't complete with a visit to the World's Largest Independent Bookstore. Located in the Pearl District downtown, Powell's stretches a full city block and features both new and out-of-print books. The 68,000 square-foot space means the store can cater to every type of reader.
Oregon Museum of Science and Industry (OMSI)
Parents of school-age children will definitely want to check out OMSI. This incredible museum features over 200 hands-on science exhibits designed just for kids. Explore robotics, human development, global weather and more.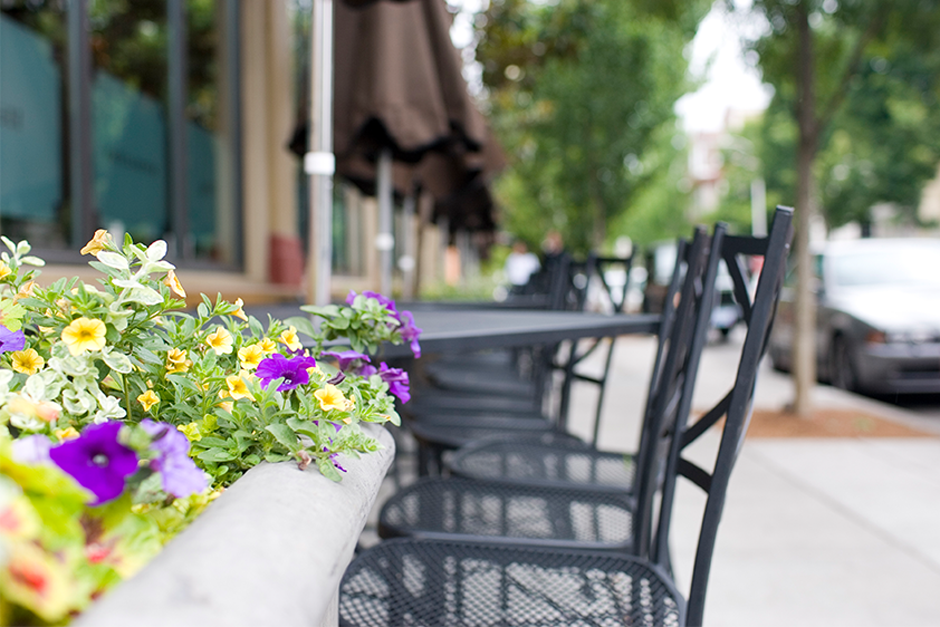 Dining scene
Portland, Oregon is known for its exciting dining options, many featuring locally grown ingredients. Coffeehouses and breweries also abound! Below are a few you may want to try.
Proud Mary
Sourcing beans from around the globe, Proud Mary is known for its coffee, as well as its amazing brunch menu. Sticky beef brisket sandwich with kim chee, aioli, hot sauce and cilantro? Yes, please!
Roe
One benefit to living in the Pacific Northwest is the range of amazing seafood establishments. Recently relocated, Roe is considered by many to be the best seafood restaurant in Portland. The menu changes regularly.
Sammich
What began as the food truck Pastrami Zombie soon became a brick and mortar restaurant, Sammich, where sandwiches are taken seriously. Feast on everything from cheesesteak to albacore to classic grilled cheese at any of their three locations.

Day trips
Portland residents are never far from the ocean. It's easy to pack a lunch, plan a hike and explore the beautiful natural surroundings of the Oregon coast.
Cannon Beach
Situated approximately an hour and a half from Portland's city center, Cannon Beach is the perfect place for a day trip or weekend getaway. Take a stroll down Hemlock Street, enjoy the shops and galleries and be sure to visit Haystack Rock, a large monolithic rock and one of the most iconic attractions along the Oregon Coast.
Ecola State Park
Stretching nine miles along the Oregon Coast, this park provides various trails and sites showcasing sandy beaches, tide pools, rich green foliage and scenic ocean views. At the right time of year, you may even spot a gray whale.
Tillamook Cheese Factory
75 miles outside of Portland is a foodie landmark you'll want to savor. Visitors from all over the world have enjoyed touring the Tillamook Creamery to learn how cheese is made and sit down for a scoop of ice cream. A new visitor's center is currently under construction so be sure to check their website before you visit.
Moving to Portland, Oregon

From the lush green surroundings, to the exciting dining and recreation opportunities, homeowners in Portland, Oregon are living the good life. If Richmond American is on your list of builders to consider, we hope you'll stop by one our locations in these areas.
Portland
Though there are many attractive suburbs in the surrounding area, many homebuyers are choosing to live in Portland proper.
Beaverton
Located 20 minutes southeast of Portland, Beaverton is a great place to call home. The city was named a Best Place to Live by Money Magazine in 2017 thanks to a thriving restaurant scene, 77 local vineyards, and large employers, including Nike and Tektronix.
Ready to start your new home search? Search communities in and around Portland, Oregon.