Kitchens. We require they be as beautiful as they are useful—with appliances, countertops and, well, both the proverbial and literal kitchen sink functioning as tools for everyday living and stylish expressions of individuality. Art and utility combined in one central room.
With that in mind, we've rounded up some equally sleek and practical features to look for in your next kitchen.
Butcher block countertops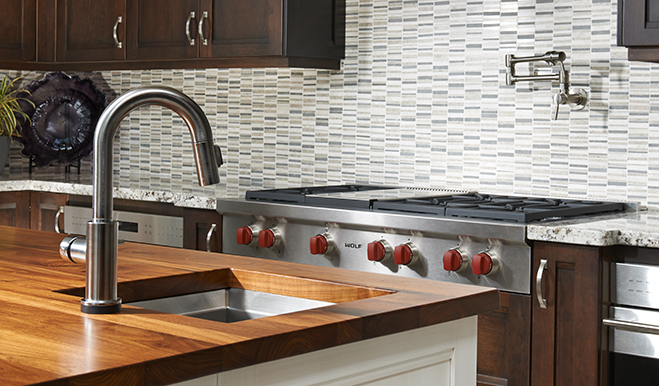 Cutting boards? No need for those when you've got a durable butcher block countertop made from expertly fashioned wood. Not only are these countertops practical—you really can prep food right on the surface, knives and all—but they also make a warm and distinctive addition to any kitchen.
Worried about maintenance? With a periodic application of oil, plus sandpaper to buff out the occasional blemish, butcher block countertops can prove incredibly sturdy and capable of maintaining a smooth look over the long haul. Ask your installer for detailed maintenance instructions specific to your type of wood.
Backsplash mosaics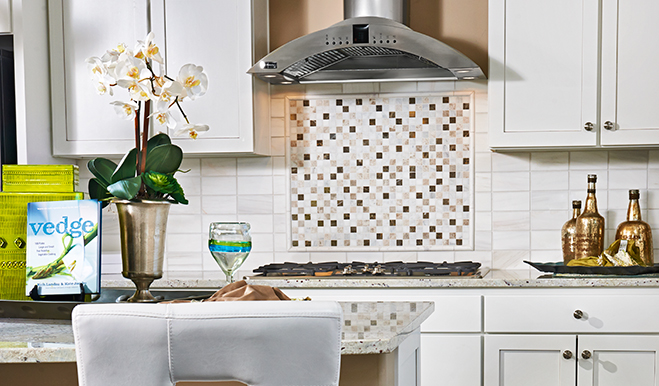 Like everything else in today's kitchen environment, a backsplash is made to be as chic as it is functional—a trend that's resulted in a growing variety of eye-catching mosaics. Accent your backsplash tile with creative blends of color and various shape patterns—an easy way to elevate a standard kitchen feature into something with panache.
In-island storage space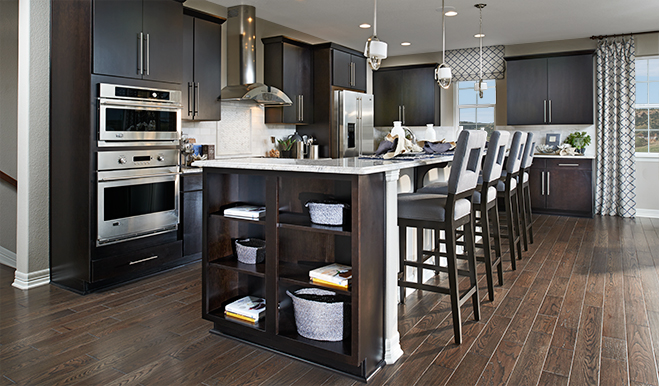 One of the more clever and popular ways to maximize kitchen storage is to build shelves or cabinets right into the island. Shelving proves particularly versatile for those who like extra room for putting objects on display. Use it for an inviting cookbook display, additional space for must-have kitchen tools or any other creative use that comes to mind!
Edgeless sink drains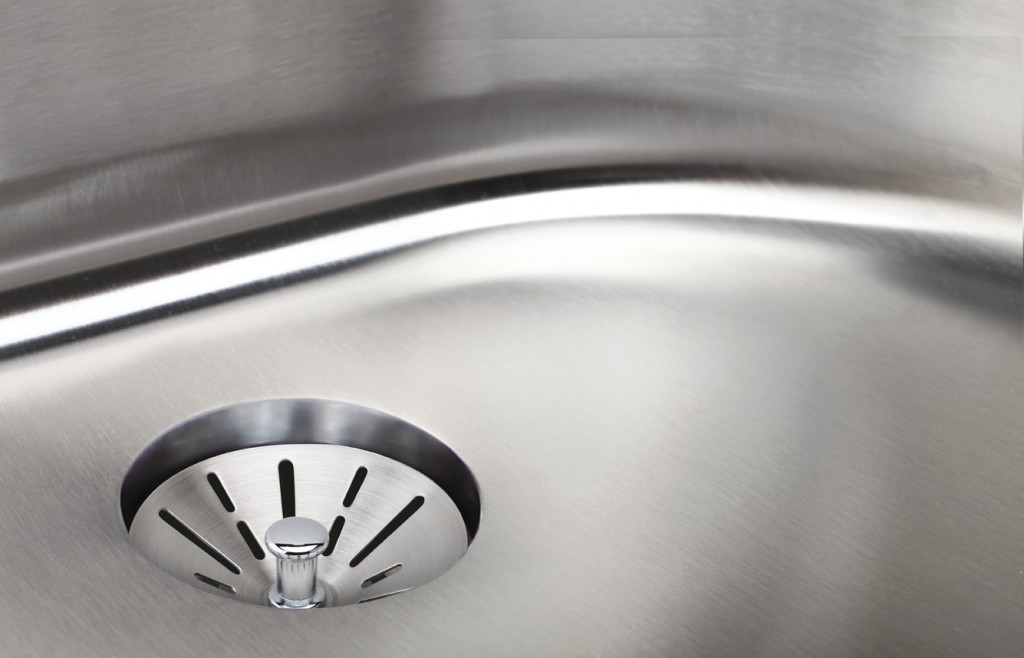 Manufacturers are constantly innovating visually appealing designs that help the kitchen run more efficiently. For example, Elkay's Perfect Drain boasts a streamlined, edgeless drain that makes for a more sanitary, sharper-looking sink area. By eliminating the traditional rim around sink drains, the Perfect Drain provides nowhere for gunk to build up. This enhancement is especially fun—because out of all the kitchen upgrades available, how often have you thought about your sink drain? And yet it seems like such an obvious consideration once you know it exists. Forward-thinking design at its best.
Pot fillers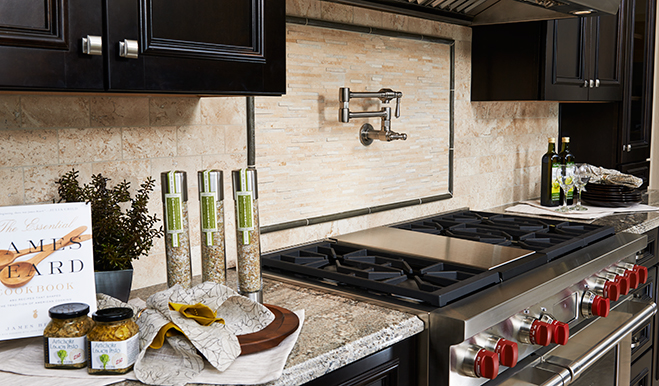 Up to this point, everything on our list has been about the apex between utility and design, but we'll be honest on this one: the pot filler is pure extravagance. Do you really need one? Probably not. But is your kitchen more fun with one in it? We say absolutely.
And in all fairness, pot fillers do have their convenient side. You'll strain yourself less in the kitchen without having to lug pots of water from sink to countertop. And then there's the handy swing arm, allowing you to fill up multiple containers around the stove with ease. Plus, a pot filler provides a distinct stylistic flair, a certain je ne sais quoi that makes your kitchen that much more memorable.
---
Got other exciting features for homeowners to consider in their next kitchen? Join the conversation on Facebook and Twitter to let us know your thoughts!
Find out what Richmond American has to offer for your next kitchen! Contact a local New Home Specialist »