Thanksgiving wouldn't be complete without turkey, stuffing and buttery mashed potatoes. But what about the other side dishes? If you're hosting Thanksgiving this year and you're feeling adventurous, have someone else bring the standby green been casserole so you can whip up something new! These recipes offer a fresh take on the fixings: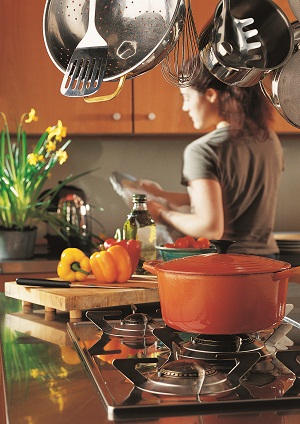 Squash, Sage & Ricotta Cannelloni
Squash is in season this month, so it makes a perfect addition to your Thanksgiving table. The folks at Martha Stewart Living have created a rich cannelloni side dish that should get your guests' mouths watering.
Get the recipe »
Cauliflower Gratin
Good thing most people give up calorie counting on Thanksgiving day. This dish, featured in Food Network Magazine, includes grated gruyere cheese. Delish!
Get the recipe »
Sweet Potato Gnocchi with Mushrooms & Spinach
Marshmallows are out! Ricotta cheese, shallots and ground pepper lend a savory flavor to the sweet potatoes in this hearty dish spotted in Sunset Magazine.
Get the recipe »
Want more ideas? Check out all the great recipes we dug up this month on our PINTEREST THANKSGIVING RECIPE BOARD.
Need the dining room before you can host the big family meals? Start shopping for that dream home now! Search homes in your area »