Tile's timeless appeal in home décor is rooted in centuries of history, yet it's still central to evolving design trends today! From new styles to new takes on traditional classics, we're here to share some of our favorite tile trends and design ideas you can expect to see in 2021!
1. Pattern play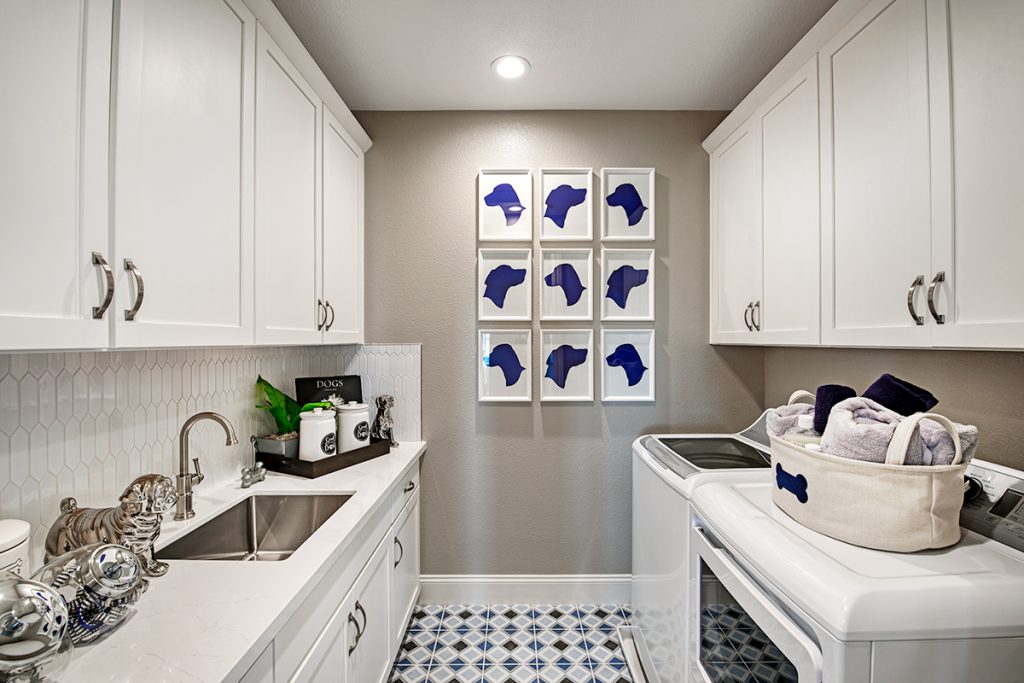 We love the idea of spaces that showcase your personality. Patterned tiles like our Design™ collection have an incredible ability to add interest to any room. The key to using a patterned tile is choosing one that directly reflects the look and style you want for the space, as it will, in many cases, define the room and become a standout feature. Whether you choose to spice up walls, floors, fireplaces, staircases, or accent walls, patterned tiles make for a memorable design.
2. Mixed-material mosaics
Mixing different materials provides an eye-catching, one-of-a-kind look that can bring life to a room. Try mixing glass and metal, or natural stone and glass to achieve a fun yet functional design. Our La Vie™ and Entity™ collections feature mosaic patterns with combined glass and natural stone looks. Warm and cool undertones in these collections breathe life into kitchen and bath applications. Glitz™, another striking series, offers a variety of captivating and elegant mosaic options made of brushed metal and glass material.
3. Classic white marble
Marble and marble looks are synonymous with luxury and style and have become a classic choice for any elegant and/or modern environment. Marble veining details bring an ornamental visual to both floors and walls. This timeless look will continue being a fresh and bright staple for many interior spaces. Our Contessa™ collection is pure, simple, relaxing and a true jewel, adding classic value to any space. Its exquisite color and veining, and multiple size options, make this series a go-to for marble requests.
4. Chevron design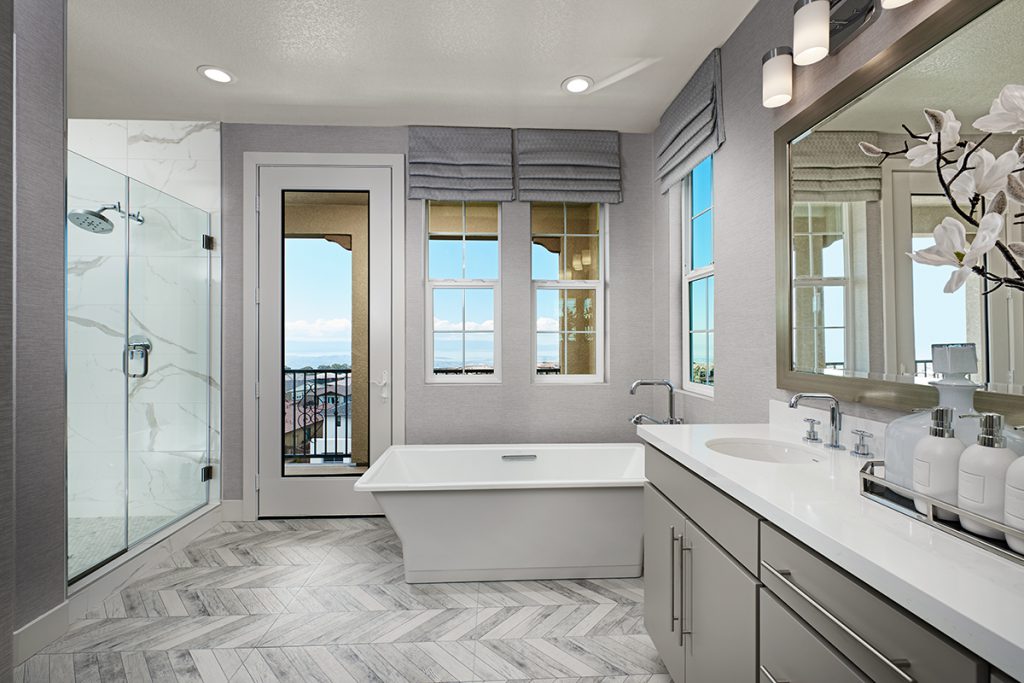 Chevron patterns never go out of style. Softly colored chevrons offer quiet sophistication, while tiles of different colors offer a more dramatic effect. Whether you select classic or trendy, the look of chevron tiles will transform any room from simple to stunning. Our Velocity™ collection is a beautiful, distressed wood-look chevron pattern in a 17″ x 35″ size that is sure to be a seamless install. Vertigo™, a more contemporary wall tile, comes in both plain or linear and chevron patterns. Vertigo's™ unique size and glossy appearance gives this glazed ceramic wall tile a modern edge. With product advancements, tile can replicate many sophisticated shapes, textures and patterns, with inspiration taken from nature, architecture, materials and fashion. Today's technology has opened a whole new world of design possibilities.
Excited to choose your next home's design details?
See how that fits into your homebuilding journey when you choose Richmond American Homes!