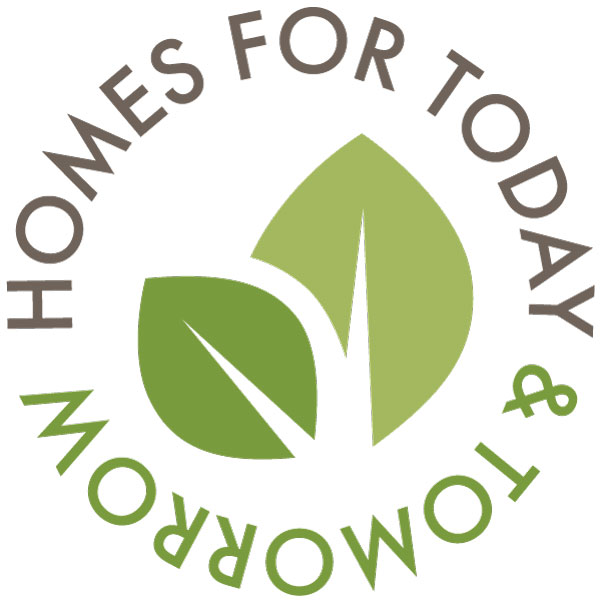 Are you looking for new home that's comfortable, safe and energy efficient? The Home Energy Rating System (HERS®) Index, created by the Residential Energy Services Network (RESNET®), is a great way to find a home that checks each of those boxes.
The HERS® Index is the industry standard for rating home energy efficiency and provides a nationally recognized system for determining a home's energy performance.* A certified HERS® Rater will assess the energy efficiency of a home and, based on that assessment, give that home a performance score on a scale of 0 ­– 150. The lower the score, the more efficient a home is, and vice versa.
In this article, we'll be walking you through how to understand HERS® scores and their impact on your homebuying journey.
The HERS® Index
The standard reference home has a score of 100, and each 1-point difference on the index corresponds to a 1% decrease or increase in energy consumption as compared to the reference home.** For example, a home with a score of 60 on the HERS® Index is 40% more energy efficient than the reference home.
A home with a score of 0 is considered a Net Zero Energy Home, which means it produces as much energy as it consumes. This is usually achieved through renewable resources, including solar panels.

According to RESNET®, the U.S. Department of Energy has determined the typical resale home has an average HERS® rating of 130 and is 30% less energy efficient than the reference home.***
Factors included in the rating
According to HERS® website, there are quite a few elements that certified Raters consider when they determine a home's HERS® rating, including:
Exterior walls (above and below grade)
Floors over unconditioned spaces (garages, cellars, unfinished basements)
Ceilings and roofs
Attics, foundations, crawl spaces
Windows, doors, vents, ductwork
HVAC system, water heating system, thermostat
Air leakage of the home
Leakage in the heating and cooling distribution system
Ways to improve a HERS® rating
A Richmond American home may include features and options that help reduce energy usage and waste, as well as improve the home's efficiency, such as:
An efficient HVAC system
Mechanically controlled ventilation promoting better indoor air quality
Advanced framing methods that can decrease waste by reducing the amount of lumber used, as well as increase effective insulation
Better quality insulation solutions to help balance temperatures (such as radiant barriers, interior air sealing)
Energy efficient windows
Tankless water heaters
High-efficiency lighting
Programmable thermostats
Energy efficient appliances
Solar power systems (which we've introduced in all regions!)
Benefits of a HERS® rated home:
You and your family deserve to live in a home that's comfortable, affordable and safe, and a HERS® rated home can help fulfill those needs. A home with a lower HERS® rating may provide:
Better quality of life
Lower utility bills
A higher appraisal values
Lower mortgage default risks
A reduced environmental impact (HERS® rated homes reduce over 1 million tons of carbon production every year, according to the HERS® site)
Where to find a score:
You may have noticed the Projected HERS® Ratings on floor plans throughout our site. These ratings are determined pre-construction by a third-party HERS® rater using RESNET®-accredited software, based on the floor plan's features, specifications and other data. It's important to note that the Projected Ratings are approximate and are subject to change without notice.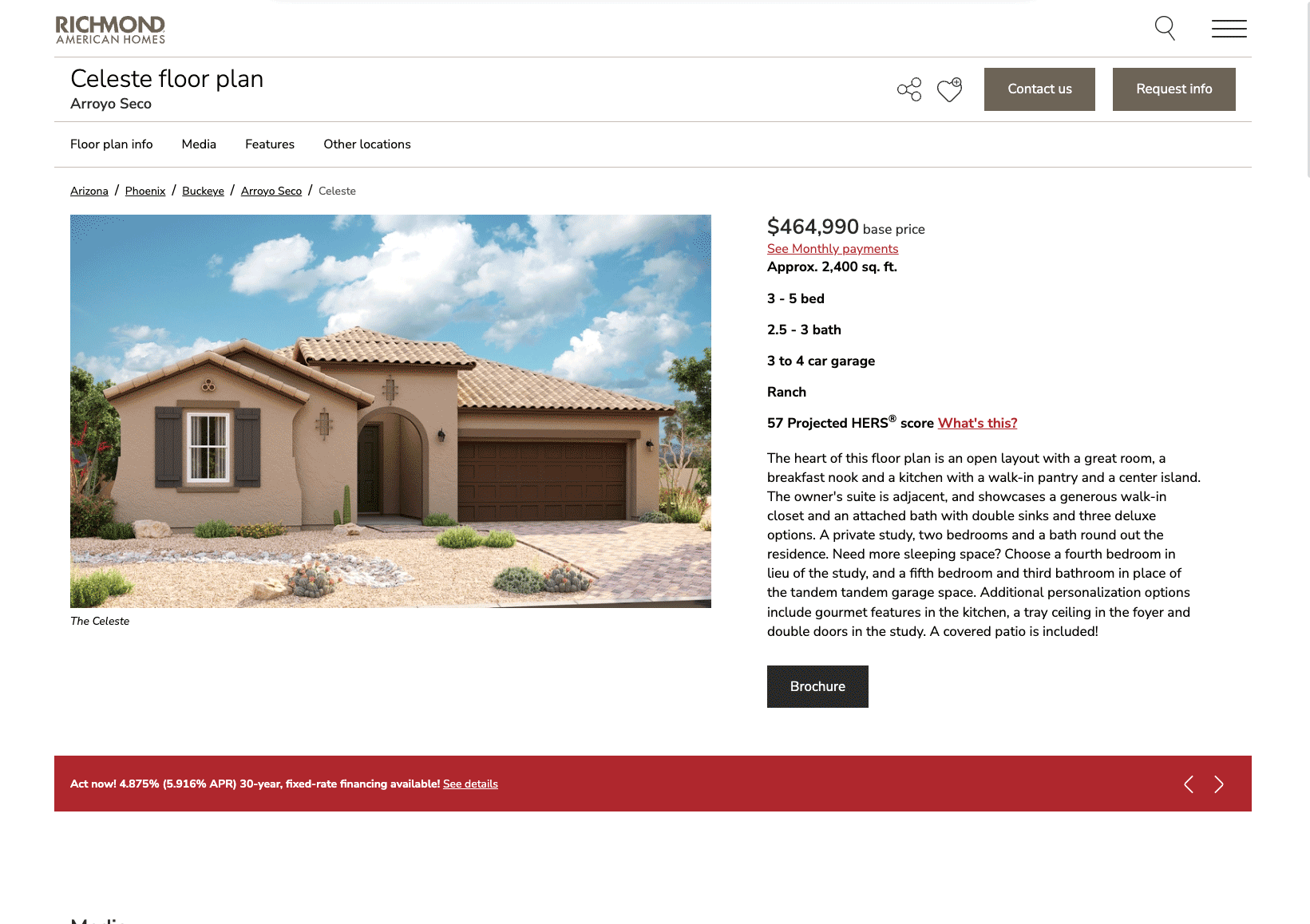 Each new home built will also receive a Confirmed Rating provided by a Certified HERS® Rater. They'll perform on-site visual observations and tests for rated features following RESNET®/ANSI®/ICC® standards.
Looking for more information about the HERS® Index or a home's Projected Rating? Click here to learn more or ask your sales associate for program details in your area.
Interested in other ways to make your new home greener? Visit our website to discover how we're introducing the EPA's ENERGY STAR® and Indoor airPLUS programs into many of our communities.
First-time homebuyer? Need a refresher?
Get to know the basics of homeownership with our free guide! Financing basics, checklists & more.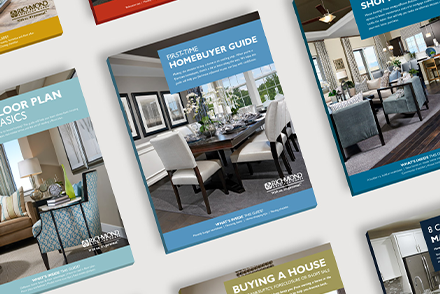 * RESNET® has developed the HERS® index to indicate the comparative efficiencies of homes. It is no guarantee that energy efficiencies or cost savings will be achieved.
** A baseline reference home is a hypothetical home configured in accordance with the specifications set forth in the National Home Energy Rating Technical Guidelines for the purpose of calculating rating scores, as specified by RESNET®.
*** Average Home Energy Rating System Index for homes in the RESNET® (Residential Energy Services Network) Registry from January 2013 through December 2021.
The RESNET®, HERS®, ANSI® and ICC® are registered trademarks and are the property of their owners, who are not affiliated with, connected to or sponsored by the Richmond American Homes companies.