You might imagine the experience of buying your dream home as starting with an empty lot, picking every feature from the layout of the floor plan to the color of the drapes, and then settling in to wait while your home is built completely from scratch. It's a time-honored process that works wonders for many, but what if you don't have months to spare waiting for ground-up construction on your new home? Easy! Buy an inventory home.
Also known as quick move-in homes or spec homes, inventory homes are either already under construction or completely built by the time you enter the picture, meaning that you can purchase a brand-new home and enjoy the luxury of a faster move-in time.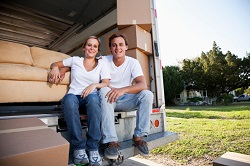 Quick move-in personalization
Depending on the particular inventory home and its stage of completion, you may be surprised at the measure of control you have over customizing certain features of your new home, such as outfitting your kitchen with granite countertops, installing hardwood floors or pampering yourself with a walk-in shower. And just because you're not building from the ground up doesn't mean you won't have the convenience of choosing a floor plan that suits your lifestyle. You may find that there are several different inventory home selections, each offering a unique style of floor plan to accommodate your needs, making your new purchase anything but cookie-cutter.
Same care, same quality
Inventory homes are built to the same standard of quality care as custom-built homes, and they're no less new, meaning you'll get to enjoy that same euphoric feeling of new-home freshness when you first put your key in the door and step through the entryway. And you'll also have the peace of mind of knowing you're protected by all the same warranties and related perks of becoming a new homebuyer.
Interested in shopping for an inventory home?
ARIZONA

CALIFORNIA

COLORADO

FLORIDA

MARYLAND

NEVADA

 UTAH

VIRGINIA

WASHINGTON