Clients in search of a friendly, relaxed neighborhood in Clark County, just past the bright lights of Vegas? Add Cadence to your showing list!
Designed around extensive consumer research, the Cadence masterplan offers a balance of the modern, urban amenities that are in demand and the small-town features that bring a community closer together:
The masterplan boasts the area's only free bike-share program. Its fleet of "smart bikes" is equipped with wireless GPS technology that enables users to find and reserve bicycles via program kiosks, mobile apps or the web. They can even share their adventures through Facebook and Twitter! Read more.
Exciting community activities include everything from movies in the park to fun runs.
Recreational opportunities abound! In addition to Cadence's central 50-acre park (equipped with free Wi-Fi), ten neighborhood parks, a 100-acre lighted sports park, 30 community trails, a community pool complex with splash pad, a dog park and a playground are planned.
Residents will also enjoy the area's gorgeous mountain scenery, views of the Strip and the Las Vegas skyline, easy access to Lake Mead and everything Henderson has to offer: an active arts and music scene, shopping (from the nearby Galleria Mall to the local farmer's market), dining and more. See what's going on now in this thriving community.
Richmond American builds four different collections within Cadence.
Offering new homes from the mid $200s with…
3 to 6 bedrooms
2.5 to 4 baths
2-car garages
1,800 to 2,300 sq. ft.
Offering new homes from the low $300s with…
3 to 4 bedrooms
2 to 3 baths
2-car garages
1,750 to 2,150 sq. ft.
Offering new homes from the low $300s with…
3 to 5 bedrooms
2.5 to 4 baths
2-car garages
2,050 to 2,550 sq. ft.
Offering new homes from the low $300s with…
3 to 6 bedrooms
2.5 to 4 baths
2-car garages
1,800 to 2,300 sq. ft.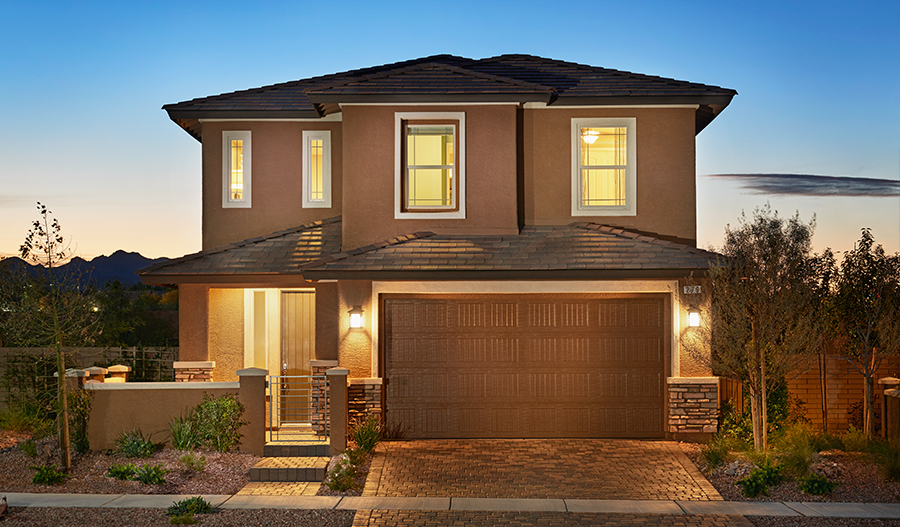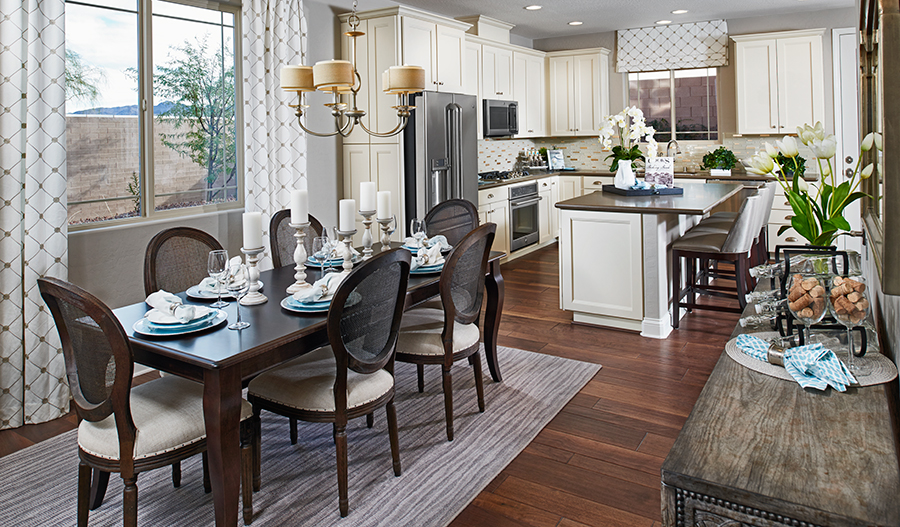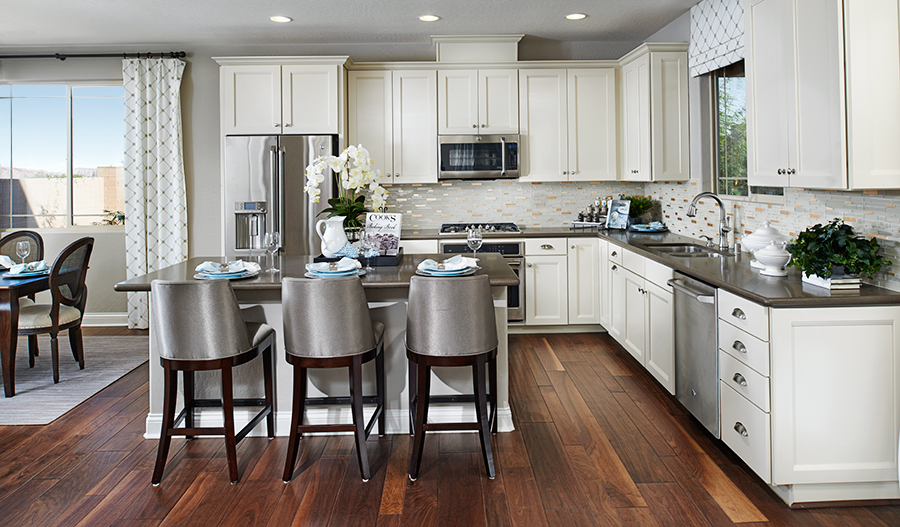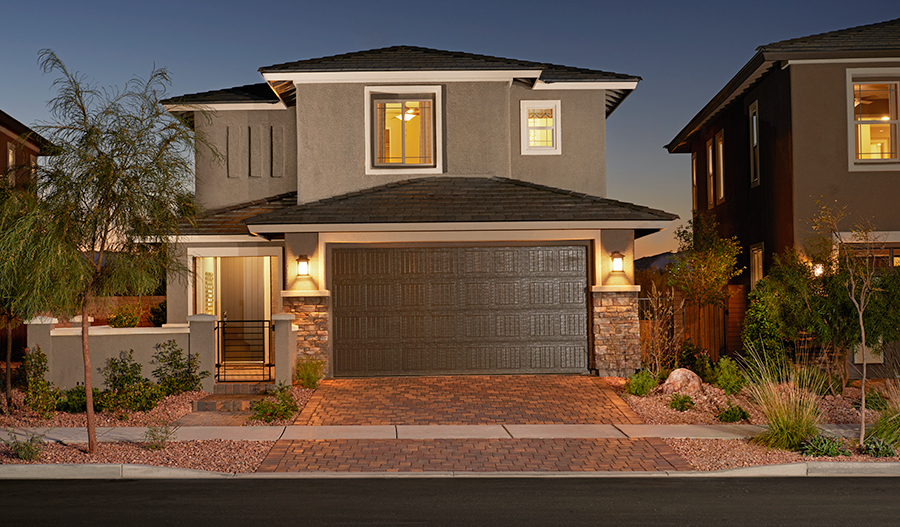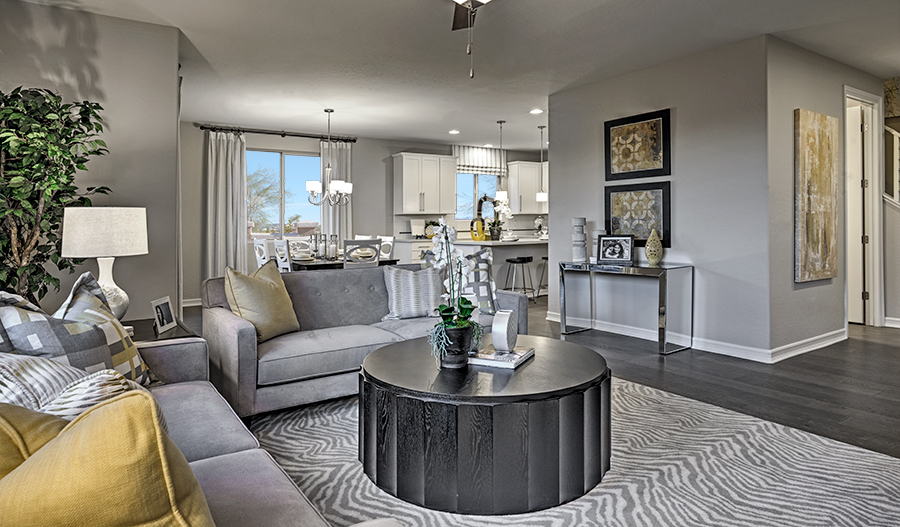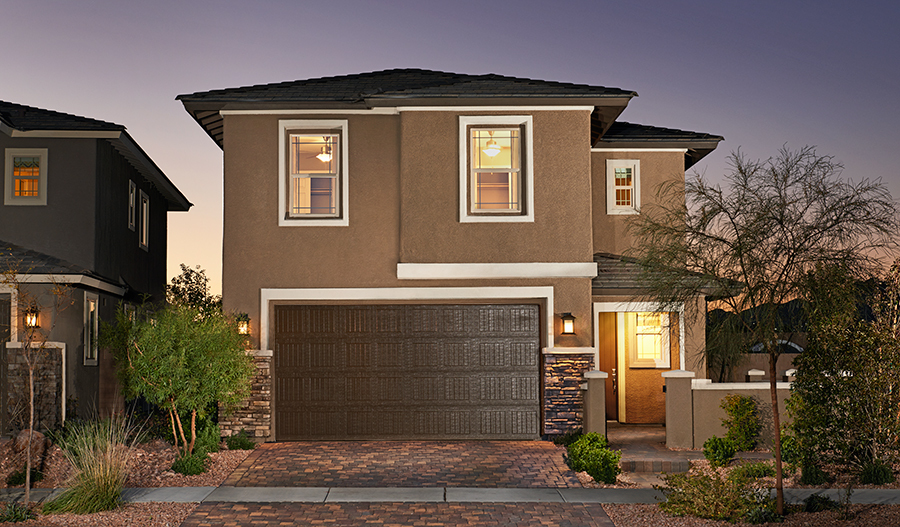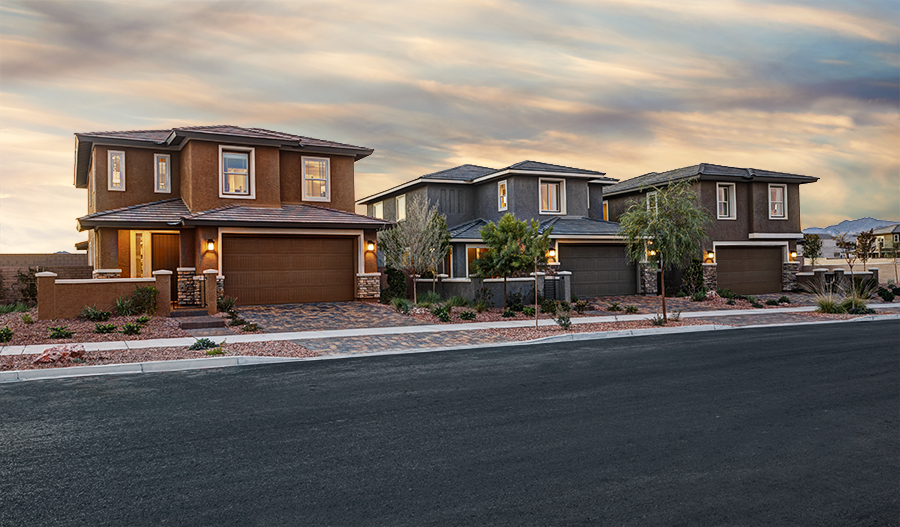 Lillian model great room ~ Symphony at Cadence
Homes at all three communities include GE® appliances, maple cabinets, granite kitchen countertops and energy-efficient features. Buyers building from the ground up may also personalize with a variety of structural and design options.
Prices, features and availability may vary and are subject to change without notice. Square footage is approximate.

Cadence's $135 million transformation
Henderson is a historic town that played a strong industrial role in the years during and after World War II. After the economy moved away from manufacturing, over 2,200 acres of previously industrial land were reclaimed for residential use. If your clients have any questions about the restoration process, pass along this brochure.
For more information about Cadence or any other Richmond American community, contact a New Home Specialist at 888.500.7060.