1. Listening skills.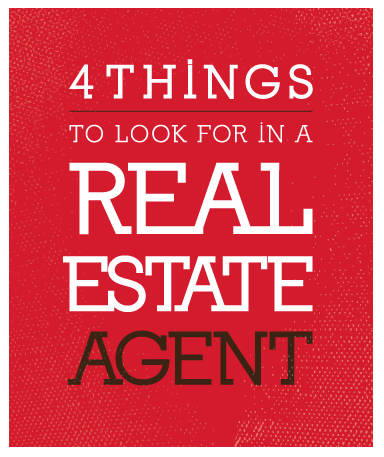 It's no accident that listening skills top this list! Effective communication is key to the buyer/agent relationship and listening is at least half of that equation. You need to find a real estate agent who pays attention to your wants and needs and customizes your home search to suit your wish list. When you tell your agent what you're looking for in a home, does he or she take notes? If not, this could be your first red flag. If you say you want a brand new home with four bedrooms and you're constantly touring older three-bedroom homes with outdated kitchens, it could be time to move on.
2. Knowledge of the area.
Yes, it helps to feel like you've found an agent you can trust, but enlisting cousin Steve might not be the way to go if he usually sells in a different part of town. Knowing the area is more than plugging coordinates into a GPS. Real estate agents that specialize in one city or neighborhood will be equipped with important information that can be vital in your decision making. Anyone can find a listing online and bring you from point A to point B. What you need is someone who knows a community's school systems, understands the lifestyle and can identify if a home is fairly priced before you ever walk in the door.
3. Time and attention.
An experienced, 'rock star' agent may sound appealing, but make sure he or she has enough time to devote to your home search. Going with a celebrated real estate agent with an impressive client list might not be the right fit for you, especially if you're a first-time homebuyer and you find yourself competing for time with million dollar clients. Don't be afraid to ask how many other clients the agent has and how quickly he or she can typically respond if you see your potential "dream home" hit the market. Who knows? An up-and-coming agent with drive and a smaller client set might be a better option.
4. Selling strategy.
It's not unreasonable to expect the real estate agent who you've chosen to sell your home to give you the rundown on their marketing and sales strategy. It probably won't be enough to stick a sign out front and list your home in the MLS. Is your agent active on social media? How do they plan to maximize your listing's exposure? Has he or she done their homework to price the home competitively? Be sure to ask the tough questions and make sure you're comfortable with the answers.
Quick tip!
Before you start your real estate agent search, it's a good idea to do some house hunting online. Get a good feel for the pricing in the area and evaluate your budget. The research you do up front can fast track your new agent's efforts!
Browse new homes now »