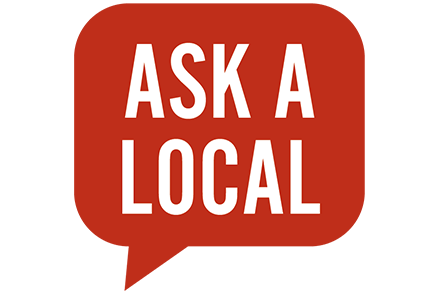 In the market for a brand-new home? Well, you don't have to go it alone! At Richmond American, we have a dedicated team of local New Home Specialists just waiting for your call. It's their job to assess your new home wants and needs and help you narrow down prospective communities and floor plans. In short, they do the legwork, so you won't have to!
Why contact a New Home Specialist?
You may think that you don't need help from a New Home Specialist because you're familiar with your area or working with a real estate agent. But what if we told you that a New Home Specialist can still make your house hunt even easier? Unlike a sales associate who works at a specific community and has knowledge about several of the floor plans we offer, a New Home Specialist is up to speed on all the communities and available floor plans in your region. They can take your wish list and pinpoint the options that fit your criteria. That means there's no need for you (or your agent) to spend hours researching neighborhoods and browsing floor plans because we have you covered!
Speaking with a New Home Specialist
The first time you talk to your New Home Specialist, they will ask questions about your budget, timeline and items on your wish list to help them better understand what you are looking for in a new home. If you're not sure whether you want a ranch or two-story home or you're having a tough time navigating our different home collections, not to worry! Your local pro can review all your options and help you home in on your preferences.
Here are some examples of questions you might ask your New Home Specialist:
Are there any neighborhoods that have a clubhouse, pool, golf course, trails, etc.?
Are there any communities located in the [fill in the blank] school district?
Can you recommend communities that are within commuting distance of [fill in the blank]?
Can you recommend neighborhoods currently offering quick move-in homes?
Which neighborhoods offer homes with private studies, primary suites, 3-car garages, solar power systems, etc.?
Which communities have Homeowners Associations? What are their estimated fees?*
Which standard and optional features are offered for homes in [community name]?
How far is [community name] from shops, restaurants, hospitals, the airport, etc.?
Do you currently have any special offers?
Ready to reach out (and be one step closer to finding your dream home)? You can get the ball rolling by starting a chat or signing up on our webpage or calling 888.799.8322 today!
New to house hunting?
This guide will help you learn about basic housing types, real estate terms and how to read a floor plan.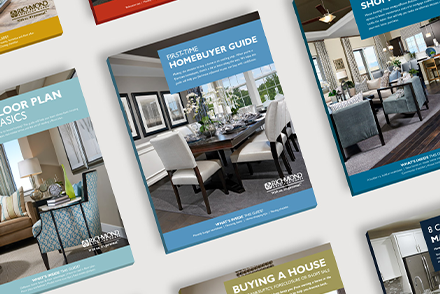 *Homeowner Association fees are estimated and subject to fluctuation.